Subminiature Basic Switches
HD1 Series
0.1 A (UL/CSA, cUL, ENEC, CQC, RoHS, REACH). SPNC & SPNO circuitry. Slow-acting switching. Integrated pillars, mounting holes.
Overview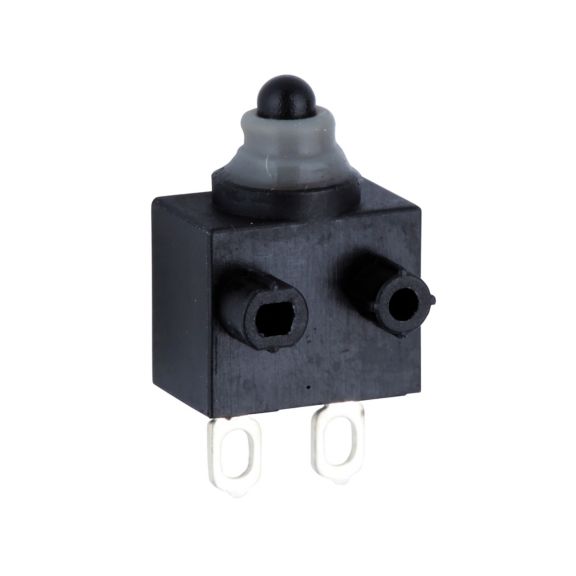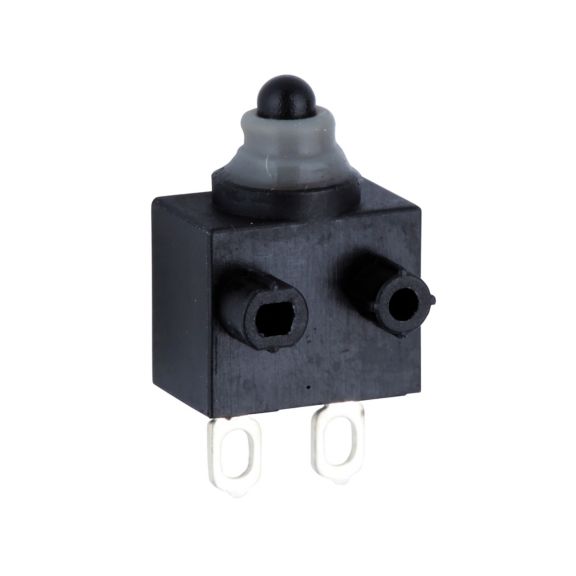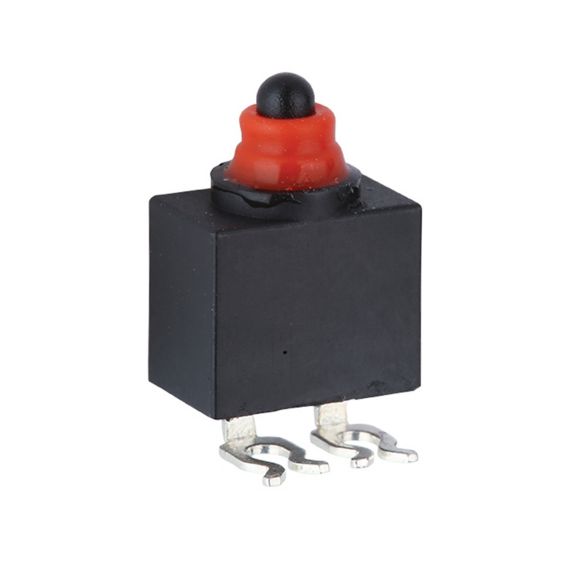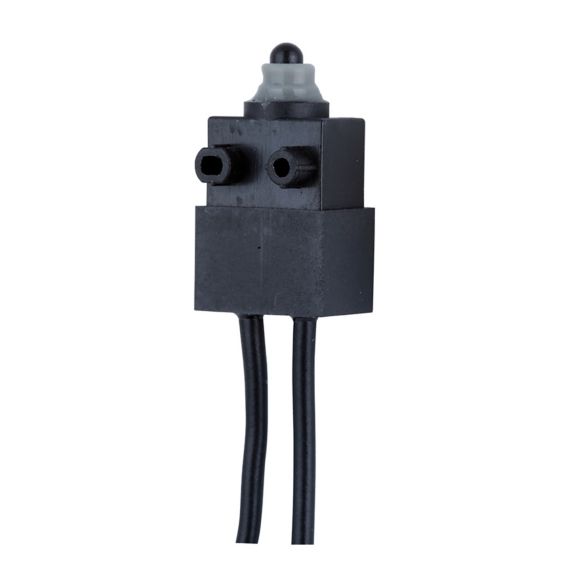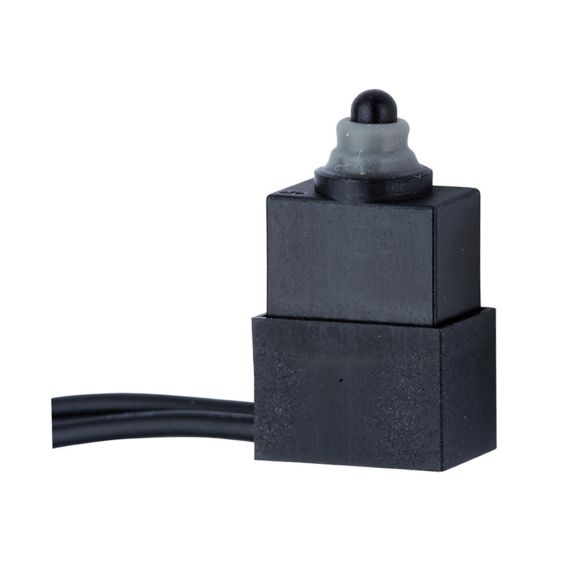 The HD1, Honeywell's sealed subminiature MICRO SWITCH family, provides a small-footprint switching solution to assist in hitting overall system-level size and design goals in high volume applications.
The HD1 switch provides a fully certified, reliable, and repeatable solution over the lifetime of the product. Slow-action mechanism enables compact switch footprint and design.
Data Sheet
Name
Description
File Size
Date
Size
MICRO SWITCH HD1 Series Sealed Subminiature Basic Switches
application/pdf 762.71 KB
7/16/2021
762.71 KB
Manuals and Guides
Name
Description
File Size
Date
Size
Basic, Toggle, and Rocker Switches Range Guide -
application/pdf 6.48 MB
10/25/2022
6.48 MB
Installation Instructions
Name
Description
File Size
Date
Size
HD1 Series Switches - Installation Instructions
application/pdf 124.94 KB
7/16/2021
124.94 KB
Brochure
Name
Description
File Size
Date
Size
Industrial Applications: Going Beyond Limits
application/pdf 16.69 MB
11/17/2022
16.69 MB
MICRO SWITCH Sealed Basic Comparison
application/pdf 715.04 KB
9/23/2022
715.04 KB
MICRO SWITCH Basic Switch Subminiature Comparison
application/pdf 650.54 KB
9/26/2022
650.54 KB
Technical Note
Name
Description
File Size
Date
Size
Technical Bulletin #14 - Applying Precision Switches
application/pdf 617.67 KB
5/31/2022
617.67 KB
Application Note
Name
Description
File Size
Date
Size
Construction Vehicles -
application/pdf 984.29 KB
12/20/2022
984.29 KB
Agricultural Vehicles -
application/pdf 1.11 MB
12/20/2022
1.11 MB
Defence Ground Vehicles -
application/pdf 872.87 KB
6/14/2023
872.87 KB
Switches and Sensors Solutions for Industrial Applications -
application/pdf 2.48 MB
5/24/2023
2.48 MB
eBook
Name
Description
File Size
Date
Size
Redefining Road Rail & Rugged Applications
application/pdf 28.35 MB
12/20/2022
28.35 MB
Name
Description
File Size
Date
Size
Name
Description
File Size
Date
Size
MICRO SWITCH HD1 Series Sealed Subminiature Basic Switches
762.71 KB
7/16/2021
Basic, Toggle, and Rocker Switches Range Guide -
6.48 MB
10/25/2022
HD1 Series Switches - Installation Instructions
124.94 KB
7/16/2021
Industrial Applications: Going Beyond Limits
16.69 MB
11/17/2022
MICRO SWITCH Sealed Basic Comparison
715.04 KB
9/23/2022
MICRO SWITCH Basic Switch Subminiature Comparison
650.54 KB
9/26/2022
Technical Bulletin #14 - Applying Precision Switches
617.67 KB
5/31/2022
Construction Vehicles -
984.29 KB
12/20/2022
Agricultural Vehicles -
1.11 MB
12/20/2022
Defence Ground Vehicles -
872.87 KB
6/14/2023
Switches and Sensors Solutions for Industrial Applications -
2.48 MB
5/24/2023
Redefining Road Rail & Rugged Applications
28.35 MB
12/20/2022