Miniature Accelerometers
Model MAQ14 Series
General purpose charge output miniature accelerometers. Side exit cable or connector. 1/4-28 UNF or 10-32 UNF mounting hole. ±1000 G dynamic range.
Overview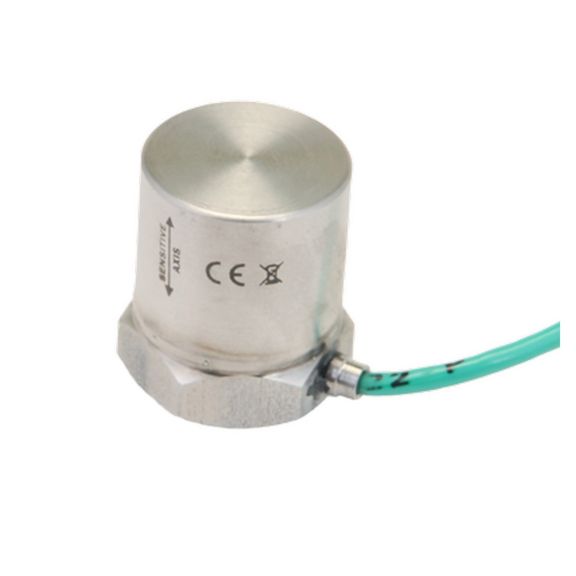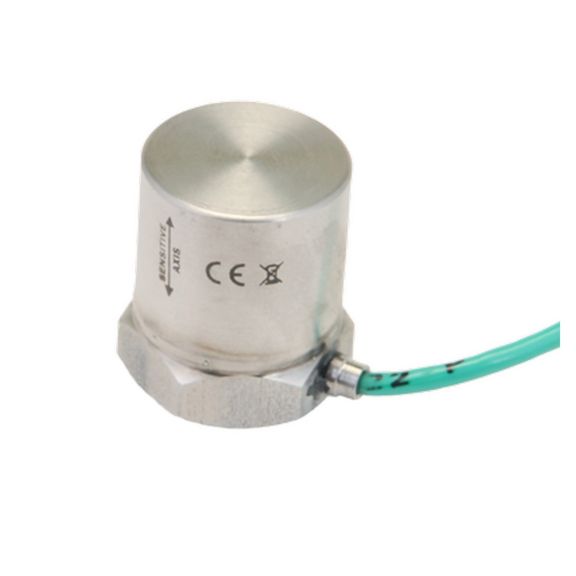 The Model MAQ14 charge output miniature accelerometer is designed to be used in Industrial test and automation environments: including laboratory testing, modal studies and test cells where high temperatures are likely to be encountered and where space is limited and small size is desired or a high natural frequency is required. The MAQ14 is a self generating piezoelectric transducer which has no internal electronics and requires no external power for operation.
These units are usually connected to a local charge amplifier that is mounted as near as possible in a lower temperature environment. The seismic element is mechanically isolated from the mounting base, resulting in a low base strain sensitivity. The stainless steel materials are non-magnetic resulting in very low magnetic field susceptibility. These features, together with a sealed body, assure accurate and reliable data.
Features
Small size
Charge output (pC/G)
18 kHz mounted frequency
General purpose
Side entry microdot connector
Data Sheet
Name
Description
File Size
Date
Size
Test & Measurement Model MAQ14 Accelerometer Datasheet
application/pdf 191.43 KB
7/17/2021
191.43 KB
Test & Measurement Accelerometer Accessories Datasheet
application/pdf 320.71 KB
7/17/2021
320.71 KB
Accelerometer Mating Connector/Cable Assembly Datasheet
application/pdf 320.71 KB
7/17/2021
320.71 KB
Brochure
Name
Description
File Size
Date
Size
T&M Overview Brochure
application/pdf 418.77 KB
7/17/2021
418.77 KB
Name
Description
File Size
Date
Size
Name
Description
File Size
Date
Size
SKUs

060-K896-01
Model MAQ14 general purpose charge accelerometer, 50 pC/G, 10-32 UNF microdot connector

060-K896-01
Model MAQ14 general purpose charge accelerometer, 50 pC/G, 10-32 UNF microdot connector