Donut Style Load Cells
Model 3719
Bolt and engine mount force sensor. Compact and high output. Insensitive to bolt and nut applied torque.
Overview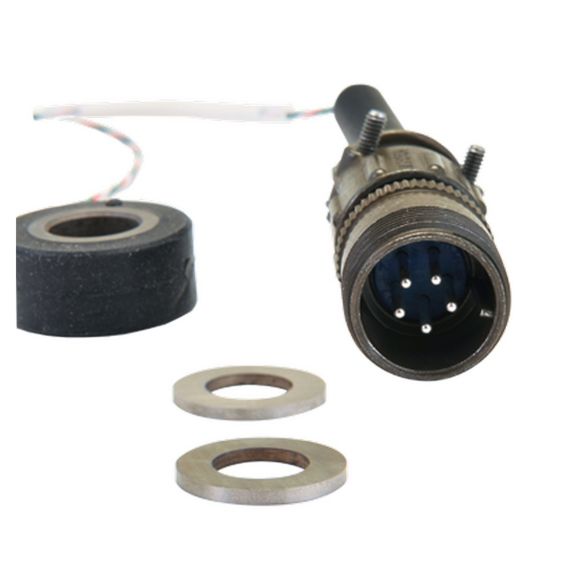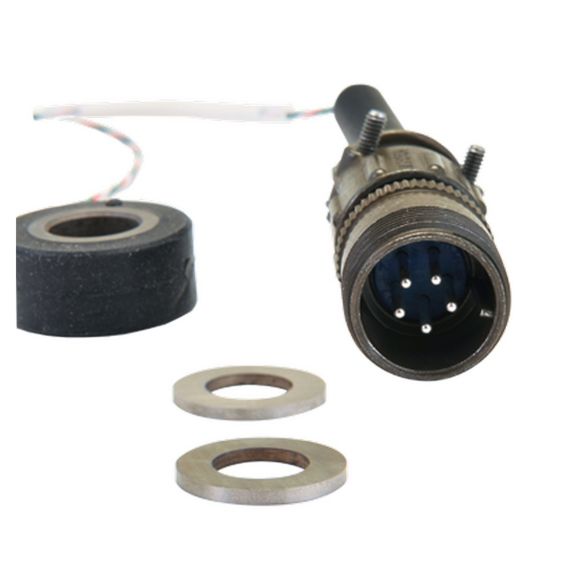 The bolt force sensor is another unique transducer which is essentially a hollow-compression strain gage load cell. It is designed to be used with most strain gage indicators. The bolt force sensor is a three-piece assembly consisting of: 1. a large hardened and ground flat washer with one side beveled, 2. the sensor, and 3. a small hardened and ground washer. The three pieces are assembled for various applications.
The large washer isolates the sensor from the force application tool. The beveled hole in this washer, which always faces away from the sensor, provides clearance for the bolt head radius. When a torque wrench is used, a torque vs. clamp force curve can be generated. The 3719 bolt force sensor is designed for use in fastener testing where the compression loading of the sensor is induced by the tensile loading of the fastener. The bolt force sensor must be used with the size fastener for which it was designed.
Features
Compact
High output
Standard models for bolts size no. 6 thru 2 in and up to 20 mm
Sensor and washers - carpenter 440C stainless steel
Sensitive to neither bolt nor nut-applied torque
Data Sheet
Name
Description
File Size
Date
Size
Model 3719 Bolt Force Sensor Datasheet
application/pdf 357.54 KB
7/17/2021
357.54 KB
Test & Measurement Load Accessories Datasheet
application/pdf 519.98 KB
7/17/2021
519.98 KB
Manuals and Guides
Name
Description
File Size
Date
Size
Load Cell Range Guide
application/pdf 1.25 MB
7/17/2021
1.25 MB
Name
Description
File Size
Date
Size
Load Cell Range Guide
1.25 MB
7/17/2021
1.25 MB
Model 3719 Bolt Force Sensor Datasheet
357.54 KB
7/17/2021
357.54 KB
Test & Measurement Load Accessories Datasheet
519.98 KB
7/17/2021
519.98 KB
Name
Description
File Size
Date
Size
Model 3719 Bolt Force Sensor Datasheet
357.54 KB
7/17/2021
Test & Measurement Load Accessories Datasheet
519.98 KB
7/17/2021
Load Cell Range Guide
1.25 MB
7/17/2021