Donut Style Load Cells
Model TH
Thru-hole load cell. Range of 15,000 lb to 200,000 lb. ±0.40 %FS accuracy. Compact column construction. Stainless steel.
Overview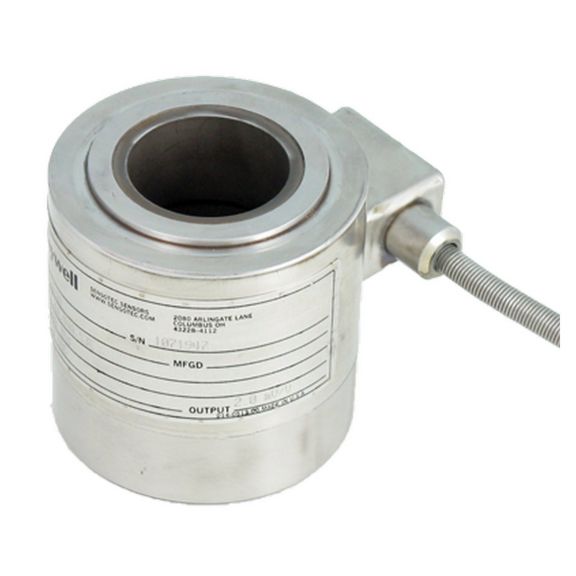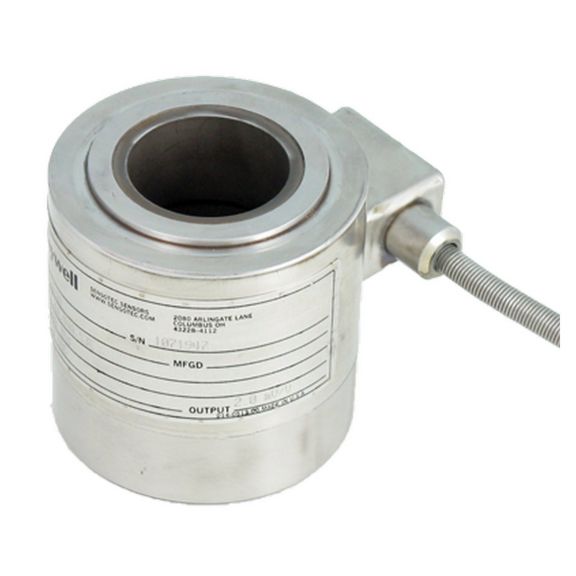 Model TH donut-shaped load cell features a smooth thru-hole design for use in applications which require the load structure to pass through the cell. Such applications include bolt force measurement, post or leg mount, and rolling mill systems. Load ranges as low as 15,000 pounds and as great as 200,000 pounds can be measured within a maximum full scale non-linearity of ±0.25.
This model is used in compression applications. For optimum performance, this load cell must be mounted between load surfaces which are flat and parallel. The Model TH Donut Shaped Load Cell is designed to provide the customer with an internal hole diameter which is large relative to the outside diameter. The Model TH is a small size, high capacity load cell.
Features
15000 lb to 200000 lb range
Thru-hole design
Compact column construction
mV/V output
0.25 % linearity
Data Sheet
Name
Description
File Size
Date
Size
Test & Measurement Load Accessories Datasheet
application/pdf 519.98 KB
7/17/2021
519.98 KB
Model TH Thru Hole Load Cell Datasheet
application/pdf 250.8 KB
7/17/2021
250.8 KB
Manuals and Guides
Name
Description
File Size
Date
Size
Load Cell Range Guide
application/pdf 1.25 MB
7/17/2021
1.25 MB
Technical Note
Name
Description
File Size
Date
Size
Model TH Outline Drawing, 2 inch diameter
application/pdf 41.98 KB
7/17/2021
41.98 KB
Model TH Outline Drawing, 2.5 inch diameter
application/pdf 72.94 KB
7/17/2021
72.94 KB
Model TH Outline Drawing, 1.5 inch diameter
application/pdf 32.8 KB
7/17/2021
32.8 KB
Model TH External Wiring Diagram
application/pdf 16.27 KB
7/17/2021
16.27 KB
Application Note
Name
Description
File Size
Date
Size
Aerospace Test and Measurement Capabilities
application/pdf 1.94 MB
7/17/2021
1.94 MB
Others
Name
Description
File Size
Date
Size
Model TH Front View
image/png 158.05 KB
7/17/2021
158.05 KB
Name
Description
File Size
Date
Size
Name
Description
File Size
Date
Size