General Process Pressure Transducers
Model TJE
General purpose gage/absolute pressure transducers. 0.5 psig/a to 60,000 psig/a. ±0.10 % full-scale accuracy.
Overview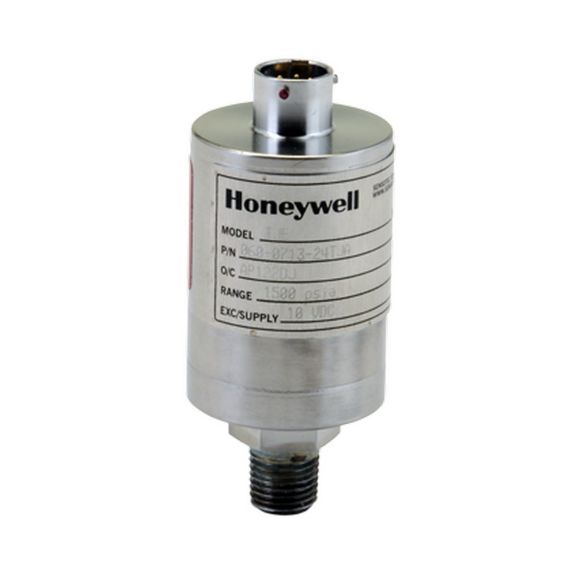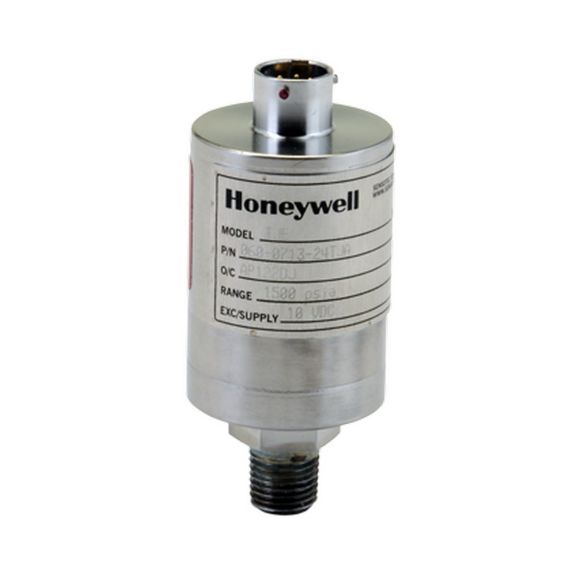 Model TJE pressure transducers are all-welded stainless steel sensors built for rugged industrial applications that require high accuracy and measurement stability. The Model TJE is available with a variety of options for extended temperature operation, electrical terminations and high-level outputs including 5 Vdc or 10 Vdc and 4 mA to 20 mA. Most high-level output models have internal shunt calibration circuits as a standard feature to allow easy set-up of the sensor to the data system. An optional internal signature calibration chip provides calibration information for automatic set up with the Model SC four-or-twelve channel digital indicator.
The gage Model TJE is a strain gage based transducer and features a unique 'true gage' design which utilizes a second welded stainless steel diaphragm that hermetically seals the strain gage circuitry from atmospheric contamination. This design references the primary pressure sensing diaphragm to the atmosphere, and provides a stable zero regardless of the transducer environment. The absolute Model TJE has an all-welded vacuum reference chamber assuring long-term stability.
Features
0.1 % accuracy
0.0025 %FS/°F temperature effect
1 psig/a to 60000 psig/a range
mV/V, 4 mA to 20 mA, 0 Vdc to 5 Vdc, or 0 Vdc to 10 Vdc output
All-welded, stainless steel construction
Intrinsically safe available (2N option only)
CE
Data Sheet
Manuals and Guides
Brochure
Technical Note
Application Note
eBook
Others
Name
Description
File Size
Date
Size
Name
Description
File Size
Date
Size
SKUs

060-0708-08TJG
AP121BN,1A,2U,5B,6A:MODEL TJE, 50 PSI

060-0708-10TJG
AP121BR,1A,2U,5B,6A:MODEL TJE, 100 PSI

060-0708-12TJG
AP121CL,1A,2U,5B,6A:MODEL TJE, 200 PSI

060-0708-18TJG
AP121CR,1A,2U,5B,6A:MODEL TJE, 500 PSI

060-0743-03TJG
AP121DN,1A,2U,5A,6A:MODEL TJE, 3,000 PSI

060-0743-06TJG
AP121DR,1A,2U,5A,6A:MODEL TJE, 5,000 PSI

060-0743-10TJG
AP121DT,1A,2U,5A,6A:MODEL TJE, 7,500 PSI

060-0743-11TJG
AP121DV,1A,2U,5A,6A:MODEL TJE, 10,001

060-0761-29TJG
AP121CV,1A,2U,5B,6A:MODEL TJE, 1,000 PSI

060-0708-08TJG
AP121BN,1A,2U,5B,6A:MODEL TJE, 50 PSI

060-0708-10TJG
AP121BR,1A,2U,5B,6A:MODEL TJE, 100 PSI

060-0708-12TJG
AP121CL,1A,2U,5B,6A:MODEL TJE, 200 PSI

060-0708-18TJG
AP121CR,1A,2U,5B,6A:MODEL TJE, 500 PSI

060-0743-03TJG
AP121DN,1A,2U,5A,6A:MODEL TJE, 3,000 PSI

060-0743-06TJG
AP121DR,1A,2U,5A,6A:MODEL TJE, 5,000 PSI

060-0743-10TJG
AP121DT,1A,2U,5A,6A:MODEL TJE, 7,500 PSI

060-0743-11TJG
AP121DV,1A,2U,5A,6A:MODEL TJE, 10,001

060-0761-29TJG
AP121CV,1A,2U,5B,6A:MODEL TJE, 1,000 PSI