Central Components
CPU card for Systevo DECT central unit, with link option
CPU card for installation in the central unit.
Overview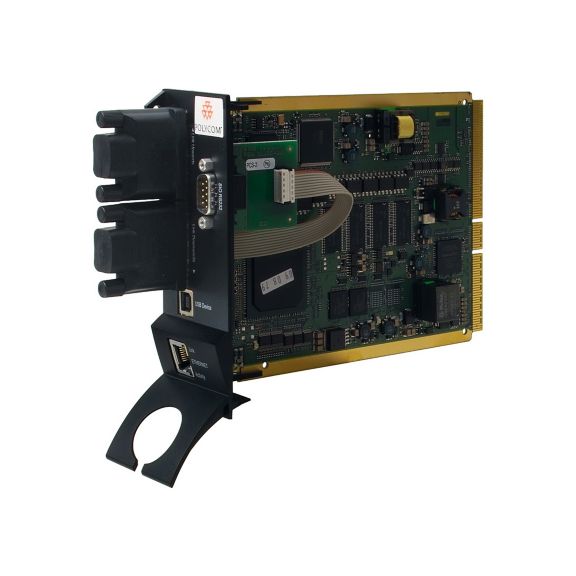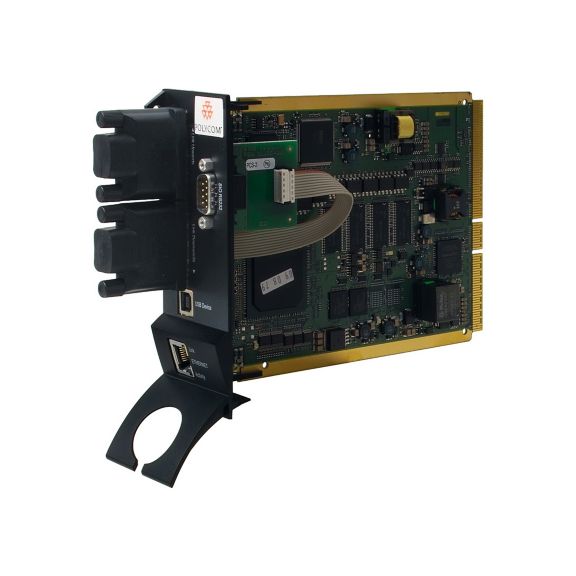 This product is no longer available
Part Number: 790D155
Product not available anymore.
CPU card for installation in the central unit. With a processor unit, serial interface and ETH connection and with LINK communication interface (high-speed), in order to network several central units. The CPU card is integrated into the Systevo DECT central unit and processes the communication between the DECT end devices registered in the system and the connected telecom system via analogue extension users or the VoIP/SIP interface. This unit also takes on the control of the voice and data signals between the individual base stations and repeaters in the entire transmission/reception network. The central unit is connected to a workstation via the serial interface (RS232). Use of the serial interface for the configuration of the overall Systevo DECT system and for transmission of ASCII text messages (SMS paging) of a Systevo Call Ackermann connected to the workstation. Option for remote diagnosis for the system analysis and services via remote access.
Features
Inputs / outputs:
Serial interfaceRS232
LINK-Communications interface
ETH-LAN interface
status LEDs
Accessories
583486 - Patch Cable, 1 m .
Others
Dimensions

W: 45 mm H: 140 mm D: 200 mm

Ambient Temperature
Frequency range
Others
Dimensions

W: 45 mm H: 140 mm D: 200 mm
Dimensions : W: 45 mm H: 140 mm D: 200 mm
Ambient Temperature : 0 °C ... 40 °C
Frequency range : 1900 MHz ... 1880 MHz
Data Sheet
Name
Description
File Size
Date
Size
CPU card for Systevo DECT central unit, with link option
application/pdf 42.38 KB
11/4/2022
42.38 KB
Name
Description
File Size
Date
Size
CPU card for Systevo DECT central unit, with link option
42.38 KB
11/4/2022
42.38 KB
Name
Description
File Size
Date
Size
CPU card for Systevo DECT central unit, with link option
42.38 KB
11/4/2022