Harnesses, Belts & Accessories
Miller AirCore Oil & Gas Harness
Miller AirCore Oil & Gas Harness
Overview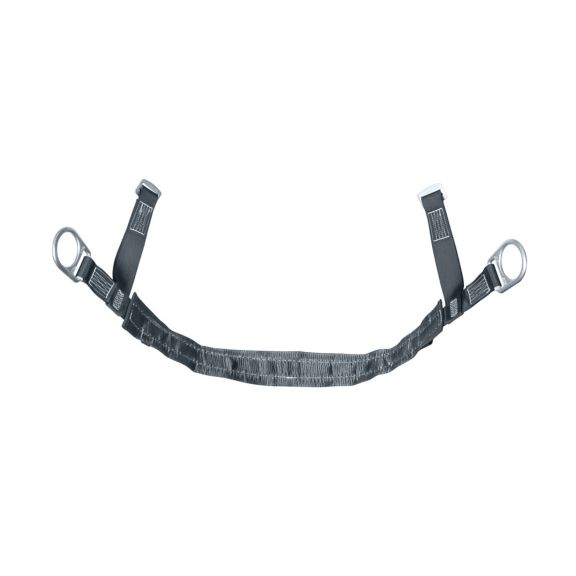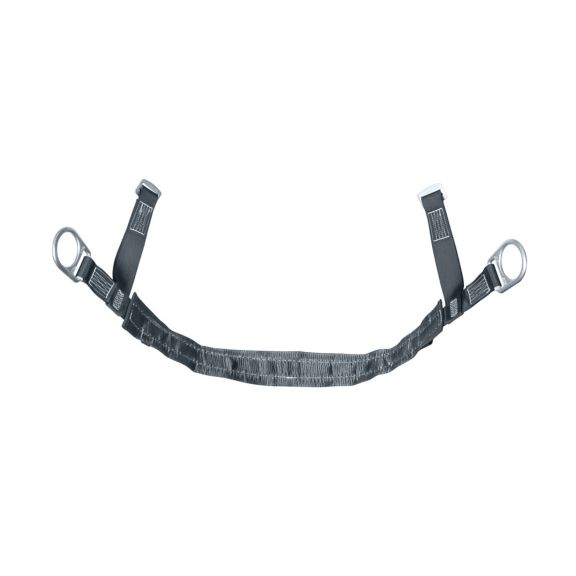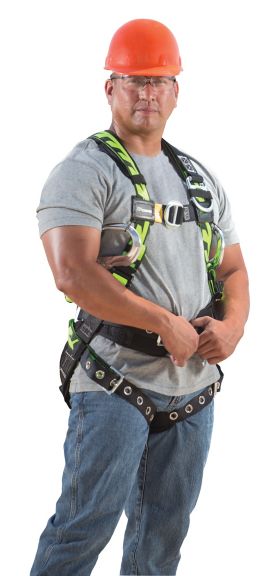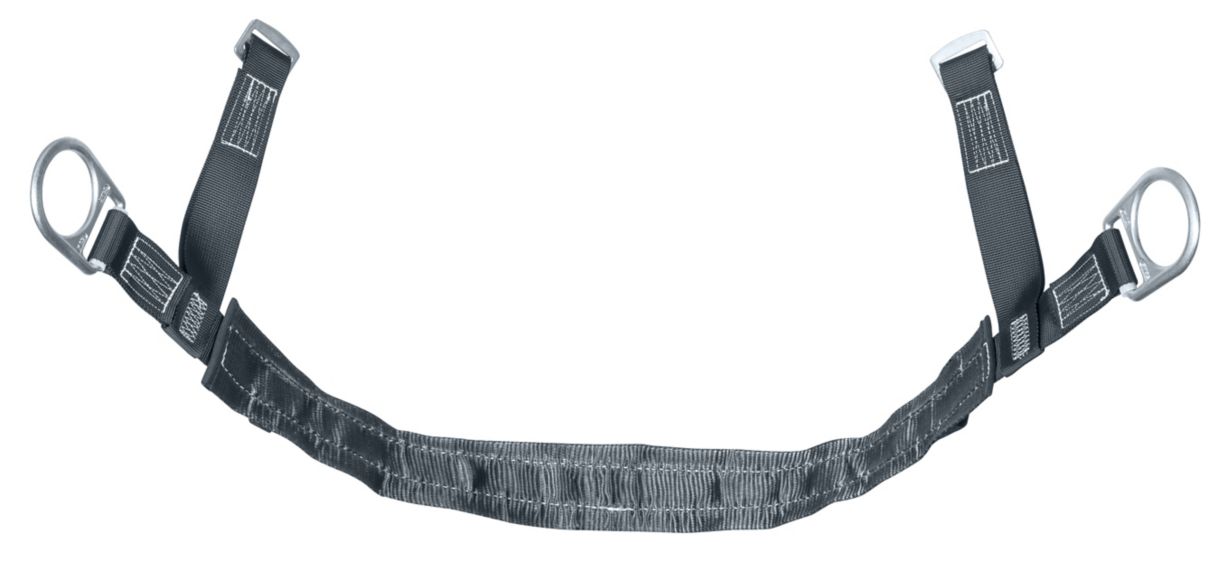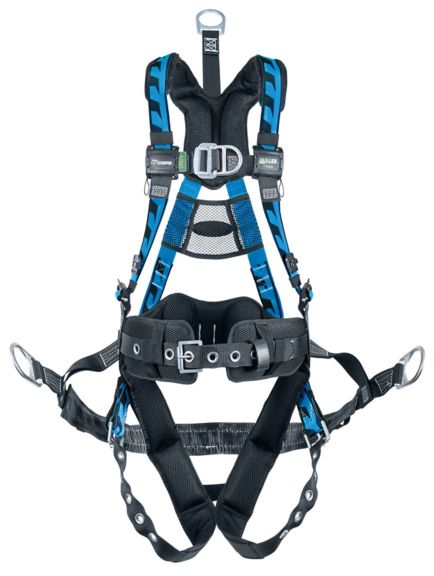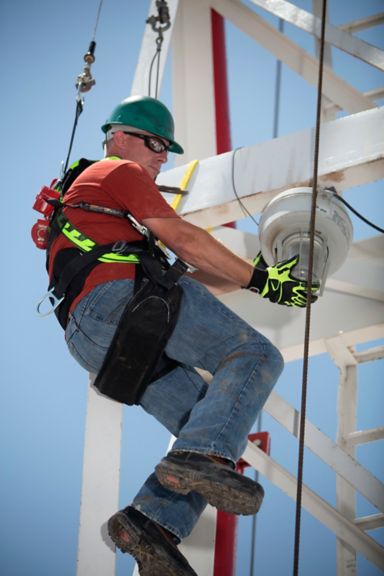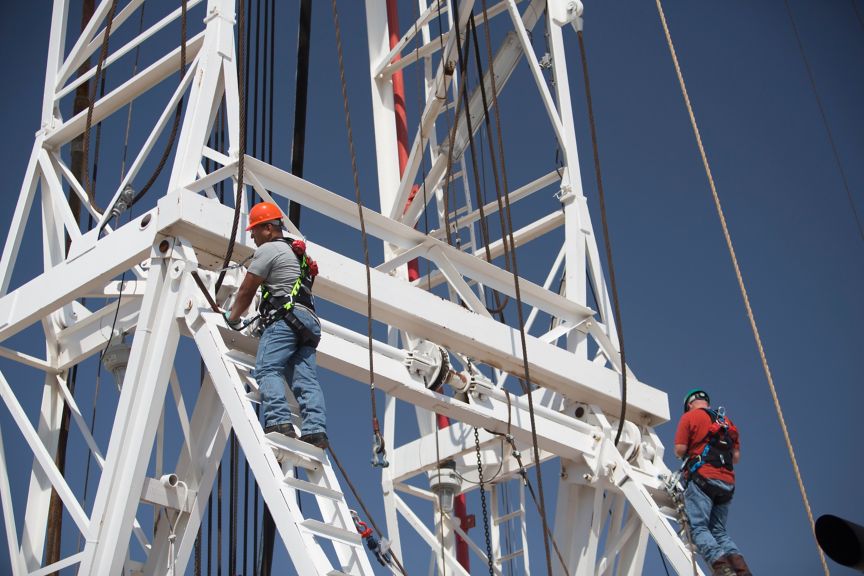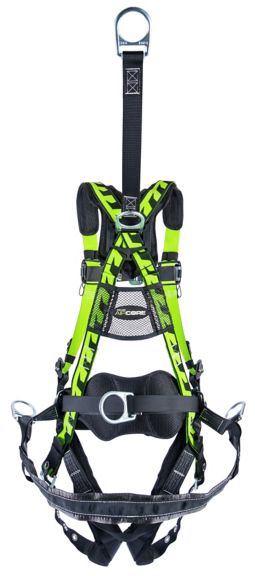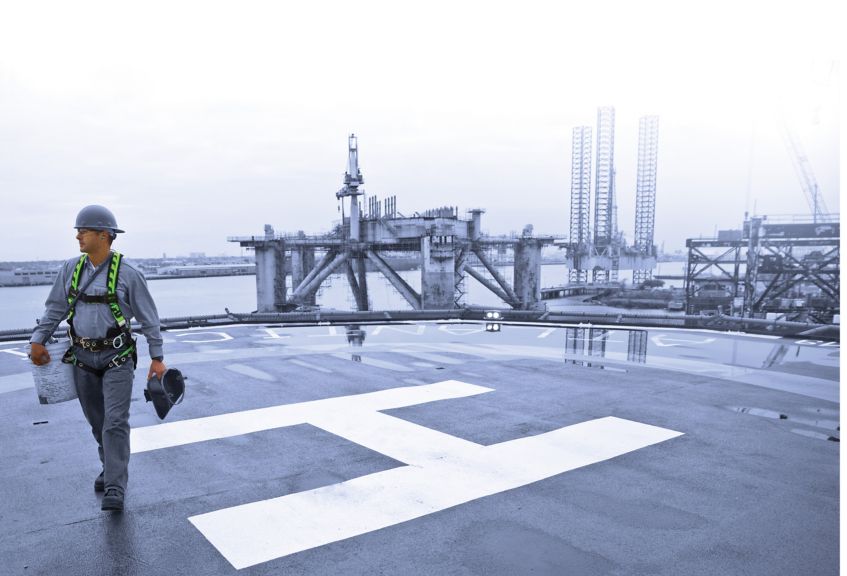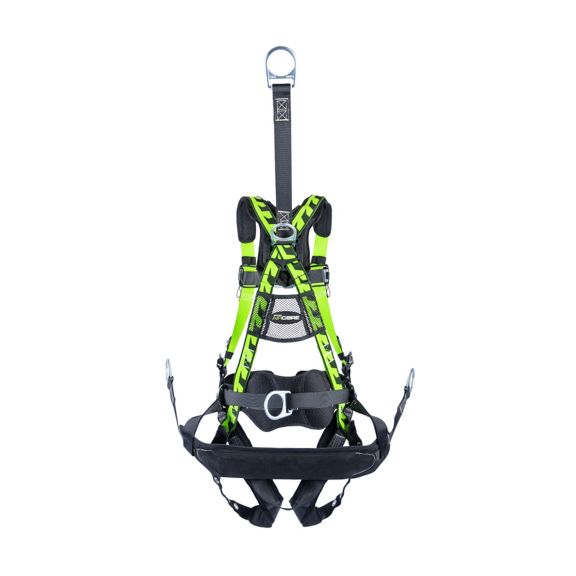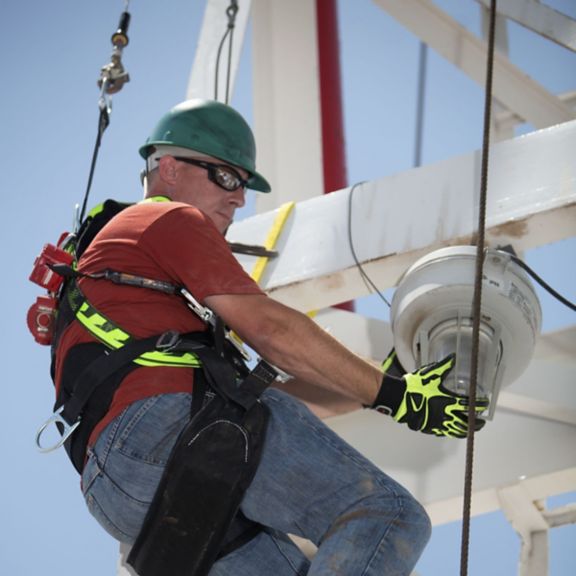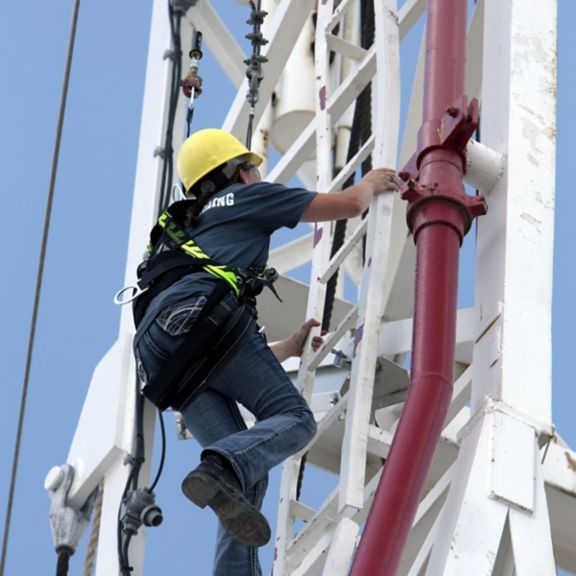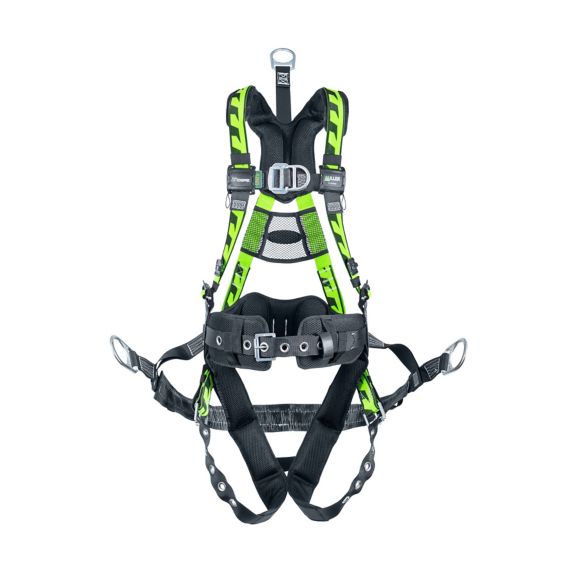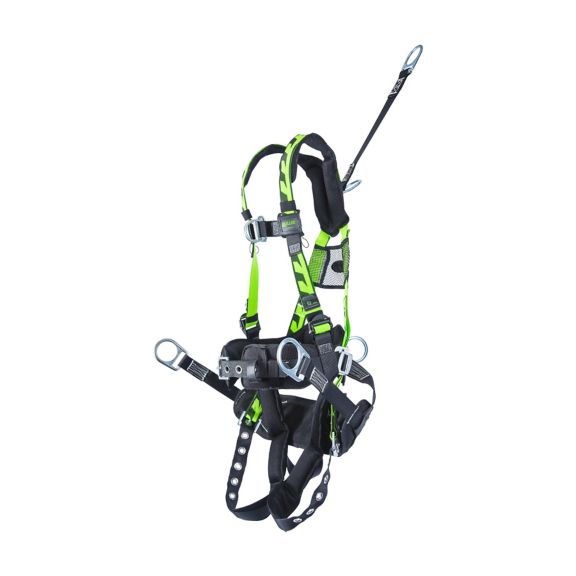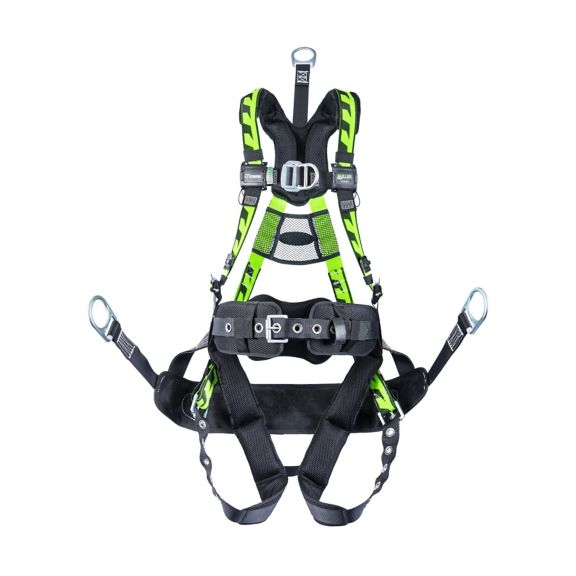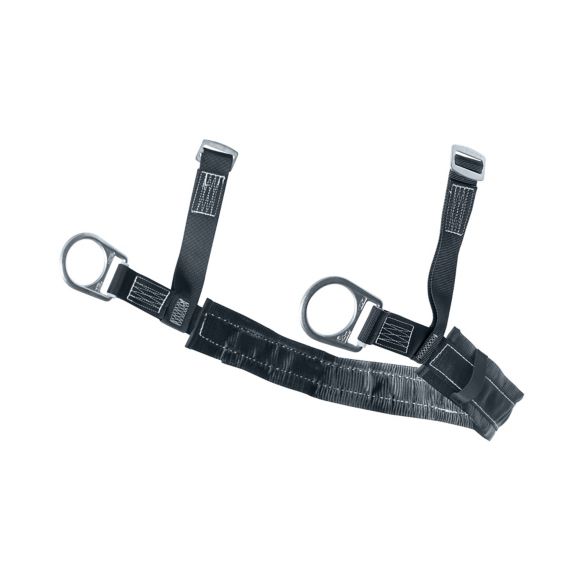 FOR OIL FIELD APPLICATIONS
The Miller AirCore™ Oil and Gas Harness was designed for workers on drilling or service rigs keeping them safe whether they're positioning pipe: or doing routine rig set up: required maintenance or tear down.
Functional Design
Designed for both comfort and functionality: the new AirCore™ harness has up to 30% less surface area than other padding on the market.
Lightweight
Up to 20% lighter than similar competitive harnesses: the AirCore™ harness is a reliable partner that ensures productive and comfortable working conditions.
Features & Benefits:
Comfortable
Lightweight webbing and breathable padding provides optimal air flow and prevents overheating
Up to 30% less surface area than other padding used on the market
AirCore harnesses are designed with patented Miller DuraFlex® webbing – Stretches with every movement providing greater mobility Enhanced lumbar padding – Expanded front waist padding for increased comfort and support
Additional Features
Bos'n chair attachment – Rigid work seat for added support
Seat sling attachment – Flexible seat for use with a derrick climb-assist system: reducing worker fatigue
Multiple back D-ring connections –18" extended back D-ring provides an easy-to-reach attachment point for fall arrest: freeing the back D-ring as an additional connection point for fall arrest or rescue
Lower lumbar D-ring – Provides restraint attachment point when needed
Removable belt with leather guide – Improved design that provides increased functionality: comfort and durability
Improved cam buckle – Lightweight: low profile and easy to adjust
Oversized ID tag – Provides quick and easy harness size identification
Others
RFID
Shoulder Strap Buckle Type
Chest Strap Buckle Type

Mating Buckle

Mating Buckle

Leg Strap Buckle Type

Tongue Buckle

Tongue Buckle

Webbing Material
Sub-Pelvic Strap
Shoulder Padding
Padding Material

Polyurethane

Polyurethane

Padding Location
D-Ring Locations

Back

Back Extension

Front

D-Ring Material

Stainless Steel

Stainless Steel

Webbing Color
Harness Style
Webbing Type
Product Type
Harness Size
Others
Shoulder Strap Buckle Type

Chest Strap Buckle Type

Mating Buckle

Mating Buckle

Leg Strap Buckle Type

Tongue Buckle

Tongue Buckle

Padding Material

Polyurethane

Polyurethane

D-Ring Locations

Back

Back Extension

Front

D-Ring Material

Stainless Steel

Stainless Steel
Shoulder Strap Buckle Type : Cam Buckle|Cam Buckle
Chest Strap Buckle Type : Mating Buckle|Mating Buckle
Leg Strap Buckle Type : Tongue Buckle|Tongue Buckle
Webbing Material : Polyester|Polyester
Sub-Pelvic Strap : Yes|Yes
Shoulder Padding : Yes|Yes
Padding Material : Polyurethane|Polyurethane
Padding Location : Leg|Lumbar|Shoulder
D-Ring Locations : Back|Back Extension|Front
D-Ring Material : Stainless Steel|Stainless Steel
Webbing Color : Blue|Green
Harness Style : Stretchable|Stretchable
Webbing Type : Stretchable|Stretchable
Product Type : Harness Degrees Celsius
Harness Size : 2/3 XL|S/M|U
Manuals and Guides
Name
Description
File Size
Date
Size
AirCore Oil & Gas User Manual
application/pdf 5.44 MB
7/15/2021
5.44 MB
AirCore Oil & Gas User Manual
application/pdf 5.44 MB
7/15/2021
5.44 MB
Brochure
Name
Description
File Size
Date
Size
AirCore Oil & Gas Harness Brochure
application/pdf 493.1 KB
7/15/2021
493.1 KB
AirCore Oil & Gas Harness Brochure
application/pdf 493.72 KB
7/15/2021
493.72 KB
Others
Name
Description
File Size
Date
Size
AirCore Oil & Gas Harness Product Sheet
application/pdf 1022.06 KB
7/15/2021
1022.06 KB
AirCore Oil & Gas Harness FAQ'S
application/pdf 171.74 KB
7/15/2021
171.74 KB
AirCore Oil & Gas Harness Product Sheet
application/pdf 1022.86 KB
7/15/2021
1022.86 KB
Name
Description
File Size
Date
Size
Name
Description
File Size
Date
Size

ACOG-BC
Miller Aircore oil and gas harness bosun chair

ACOG-SS
Miller Aircore oil and gas harness seat sling

ACOG-TB23XG
Miller Aircore oil and gas harness without a seat sling or bosun chair

ACOG-TB4XG
AIRC OG STL FD GN 4XL TB

ACOG-TBBCSMB
Miller Aircore oil and gas harness with a bosun chair

ACOG-TBBCSMG
Miller Aircore oil and gas harness with a bosun chair

ACOG-TBBCUB
Miller Aircore oil and gas harness with a bosun chair

ACOG-TBBCUG
Miller Aircore oil and gas harness with a bosun chair

ACOG-TBSMB
Miller Aircore oil and gas harness without a seat sling or bosun chair

ACOG-TBSMG
Miller Aircore oil and gas harness without a seat sling or bosun chair

ACOG-BC
Miller Aircore oil and gas harness bosun chair

ACOG-SS
Miller Aircore oil and gas harness seat sling

ACOG-TB23XG
Miller Aircore oil and gas harness without a seat sling or bosun chair

ACOG-TB4XG
AIRC OG STL FD GN 4XL TB

ACOG-TBBCSMB
Miller Aircore oil and gas harness with a bosun chair

ACOG-TBBCSMG
Miller Aircore oil and gas harness with a bosun chair

ACOG-TBBCUB
Miller Aircore oil and gas harness with a bosun chair

ACOG-TBBCUG
Miller Aircore oil and gas harness with a bosun chair

ACOG-TBSMB
Miller Aircore oil and gas harness without a seat sling or bosun chair

ACOG-TBSMG
Miller Aircore oil and gas harness without a seat sling or bosun chair