Gloves
PowerCoat PVC KV660
PowerCoat PVC KV660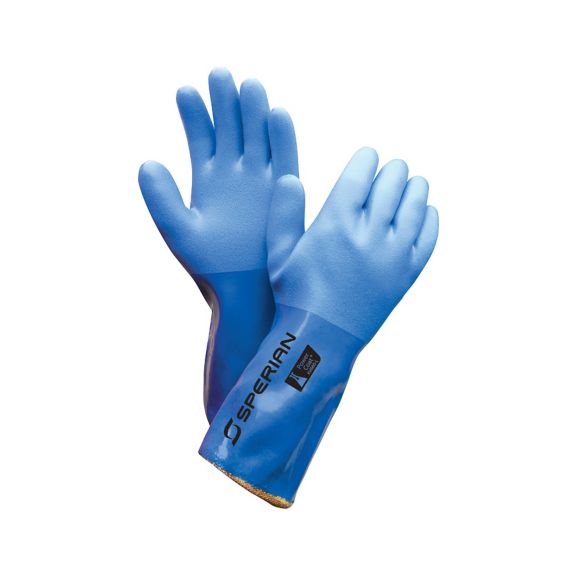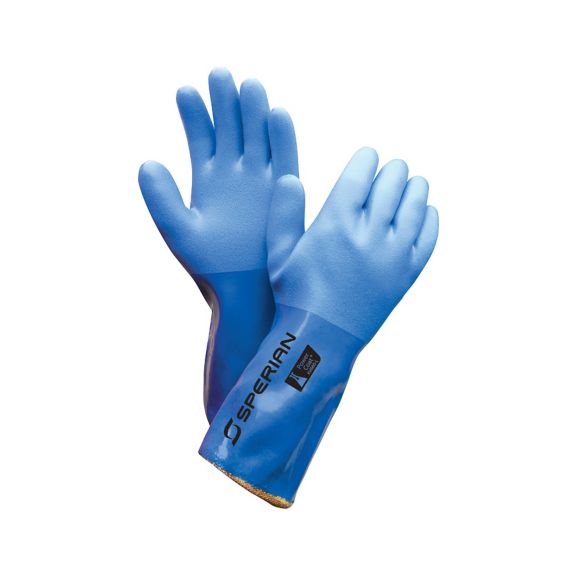 Quality PVC dipped glove to protect in applications in which workers' hands are immersed or splashed with hazardous liquids and chemicals. The KV660 is a triple-dipped: 12 inch glove with a full Kevlar engineered fiber liner to add cut protection for greater worker safety.
Features & Benefits:
100% Kevlar seamless knit liner provides cut and slash protection.
Triple-dipped: 12 inch glove is longer to provide more protection to the wrist and forearm.
PVC coating resist oils: chemicals: and many acids and solvents.
Flexibility reduces hand fatigue: and promotes increased productivity.
Seamless liner leaves no seams to rub or chafe.
Supple as natural latex: but has the chemical resistance of PVC.
Ideal alternative for workers with latex allergies.
Others
Grip Pattern
Puncture Resistance
Seam Style
Abrasion Resistance

ANSI-ASTM D3389-05; EN388 Level-4

Lining Material
Palm Material
Chemical Permeation Resistance
Liner Color
Material
Standards

ANSI-ASTM D3389-05; EN388 Level-4; EN374-3 Level; ANSI ASTM F1790-97 Level-2; EN388 Level-3; EN388 Level-2

Coating Color
Cuff Style
Cut Resistance

ANSI ASTM F1790-97 Level-2; EN388 Level-3
Others
Abrasion Resistance

ANSI-ASTM D3389-05; EN388 Level-4

Chemical Permeation Resistance

Standards

ANSI-ASTM D3389-05; EN388 Level-4; EN374-3 Level; ANSI ASTM F1790-97 Level-2; EN388 Level-3; EN388 Level-2

Cut Resistance

ANSI ASTM F1790-97 Level-2; EN388 Level-3
Grip Pattern : Rough Grip
Puncture Resistance : EN388 Level-2
Abrasion Resistance : ANSI-ASTM D3389-05; EN388 Level-4
Chemical Permeation Resistance : EN374-3 Level
Standards : ANSI-ASTM D3389-05; EN388 Level-4; EN374-3 Level; ANSI ASTM F1790-97 Level-2; EN388 Level-3; EN388 Level-2
Cut Resistance : ANSI ASTM F1790-97 Level-2; EN388 Level-3

KV660-M
PVC Supported Triple-dipped Glove

KV660-XL
PVC Supported Triple-dipped Glove

KV660-XXL
PVC Supported Triple-dipped Glove

KV660-L
PVC Supported Triple-dipped Glove