Labels & Tags
Duratherm III Direct Thermal Paper Label
Duratherm III Direct Thermal Paper Label
Overview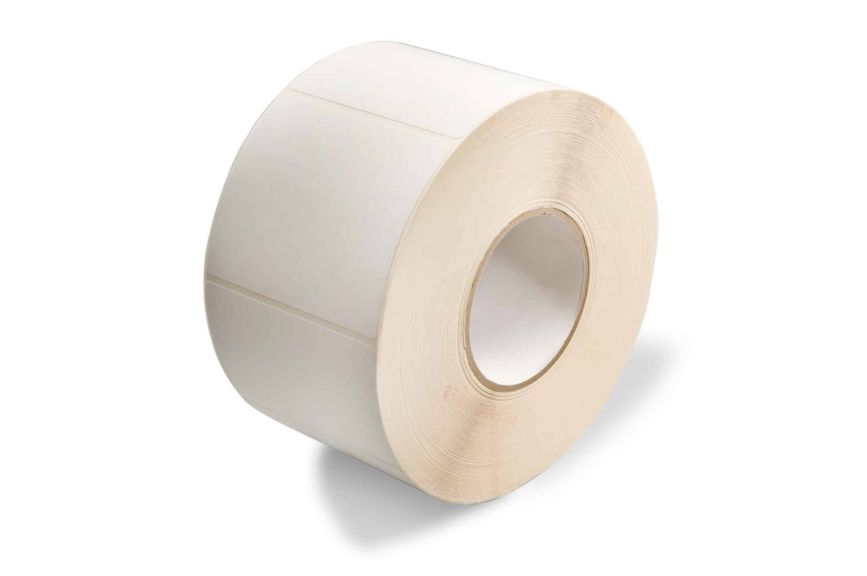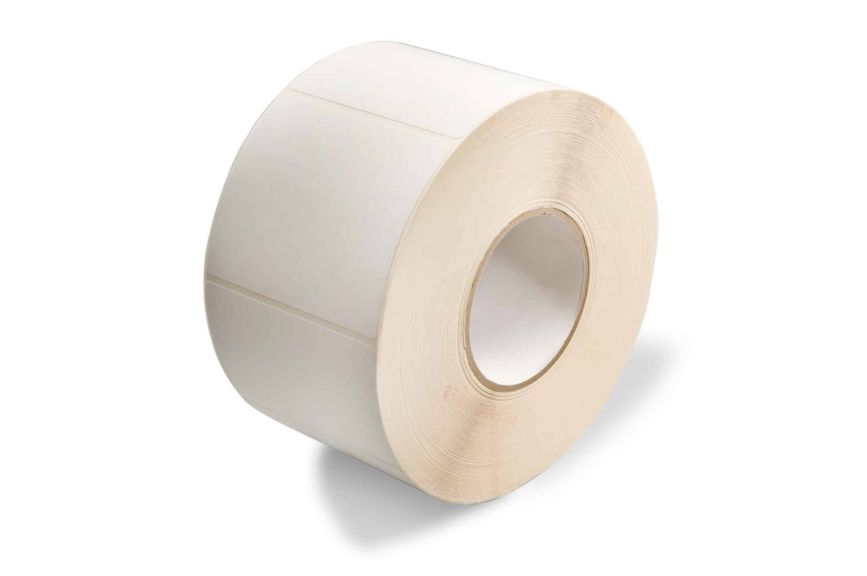 Honeywell offers you a wide variety of labels and tags to support different printing technologies and your different application needs. Both paper and synthetic barcode labels are available, for use with both direct thermal and thermal transfer printers.We treat our Duratherm™: direct thermal paper labels with a heat-sensitive layer and image them through direct contact with the printhead. We also offer direct thermal products with a top coat. It provides enhanced durability for your applications where high humidity and surface abrasion are a concern.
Low Abrasion Resistance.
Indoor Only.
Min. App. Temp. 32°:F Service Temp. -4°: to 120°:F.
Low Chemical Resistance.
Our direct thermal paper label stock is available in an assortment of popular sizes for high-quality, cost-effective printing across multiple environments and applications.Direct thermal labels do not require a ribbon to print, making them ideal for applications in which confidentiality is critical. Direct thermal printer supplies are coated with a heat-sensitive layer that is imaged through direct contact with the printhead. The result is a pattern of black dots forming text, barcodes, or graphics.Our Duratherm™: product portfolio includes a broad range of printer supply products that match performance to your specific application needs and deliver excellent print quality for all industry requirements. The Duratherm offering includes direct thermal labels for use with both visible and infrared scanning devices designed to perform in environments of high humidity, high surface abrasion, as well as in applications demanding fast print speed.
Features
Facestock Material
Compatible Ribbon
Form Factors
Dimensions
Roll Diameters

12 inch

2 inch

2.25 inch

2.6 inch

2.65 inch

5 inch

8 inch

Core Sizes
Media
Adhesive Types

Permanent Acrylic

Permanent Rubber
Others
Product Type
For Use With
Application

Cross-Docking

Pick Tickets

Receiving

Shipping

Transportation & Logistics

Work in Progress

Brand
Dimensions
Roll Diameters

12 inch

2 inch

2.25 inch

2.6 inch

2.65 inch

5 inch

8 inch
Media
Adhesive Types

Permanent Acrylic

Permanent Rubber
Others
Application

Cross-Docking

Pick Tickets

Receiving

Shipping

Transportation & Logistics

Work in Progress
Facestock Material : Paper
Form Factors : Fanfold|Roll
Application : Cross-Docking|Pick Tickets|Receiving|Shipping|Transportation & Logistics|Work in Progress
Roll Diameters : 12 inch|2 inch|2.25 inch|2.6 inch|2.65 inch|5 inch|8 inch
Core Sizes : 0.4|0.75|1|3
Print Method : Direct Thermal
Adhesive Types : Permanent Acrylic|Permanent Rubber

301976
Duratherm® III Direct Thermal Paper Label, 3W X 1L, permanent adhesive

301985
Duratherm® III Direct Thermal Paper Label, 4W X 3L, permanent adhesive

350931
Duratherm® III Direct Thermal Paper Label, 3.5W X 1L, permanent adhesive

350966
Duratherm® III Direct Thermal Paper Label, 3W X 3L, permanent adhesive

350967
Duratherm® III Direct Thermal Paper Label, 2W X 1L, permanent adhesive

350969
Duratherm® III Direct Thermal Paper Label, 3W X 2L, permanent adhesive

350985
Duratherm® III Direct Thermal Paper Label, 4W X 3L, permanent adhesive

E06142
Duratherm® III Direct Thermal Paper Label, 2.5W X 1L, permanent adhesive

E06143
Duratherm® III Direct Thermal Paper Label, 4W X 2.4L, cold temp adhesive

E14516DT
Duratherm® III Direct Thermal Paper Label, 2W X 5L, permanent adhesive

301976
Duratherm® III Direct Thermal Paper Label, 3W X 1L, permanent adhesive

301985
Duratherm® III Direct Thermal Paper Label, 4W X 3L, permanent adhesive

350931
Duratherm® III Direct Thermal Paper Label, 3.5W X 1L, permanent adhesive

350966
Duratherm® III Direct Thermal Paper Label, 3W X 3L, permanent adhesive

350967
Duratherm® III Direct Thermal Paper Label, 2W X 1L, permanent adhesive

350969
Duratherm® III Direct Thermal Paper Label, 3W X 2L, permanent adhesive

350985
Duratherm® III Direct Thermal Paper Label, 4W X 3L, permanent adhesive

E06142
Duratherm® III Direct Thermal Paper Label, 2.5W X 1L, permanent adhesive

E06143
Duratherm® III Direct Thermal Paper Label, 4W X 2.4L, cold temp adhesive

E14516DT
Duratherm® III Direct Thermal Paper Label, 2W X 5L, permanent adhesive