Lanyards
Miller® HP™ Lanyards with SofStop™ Shock Absorber
Miller HP™ Lanyards with SofStop™ Shock Absorber
Обзор продукта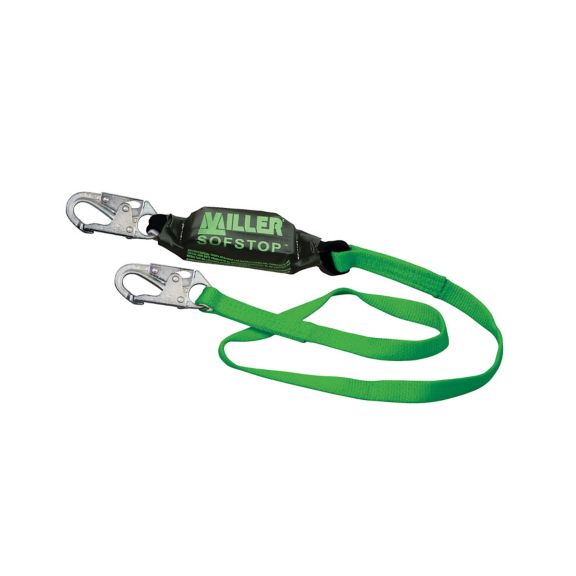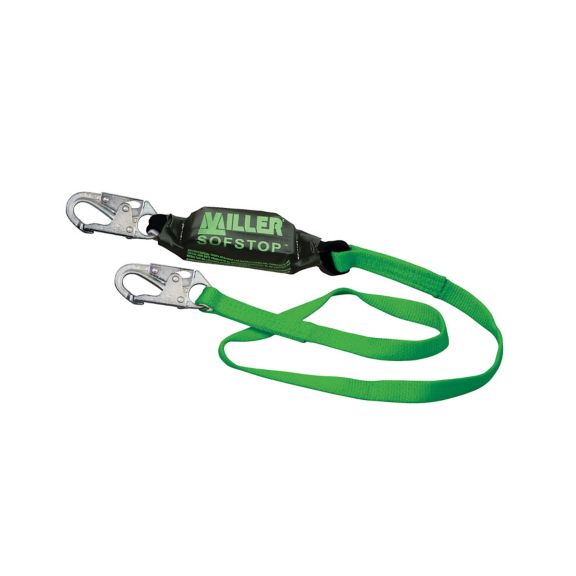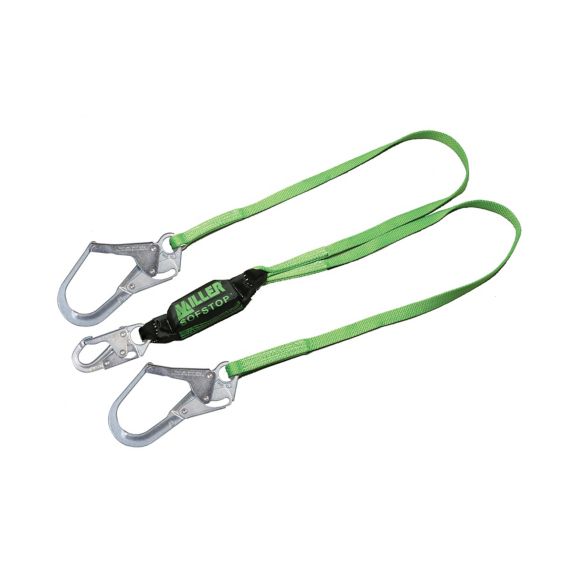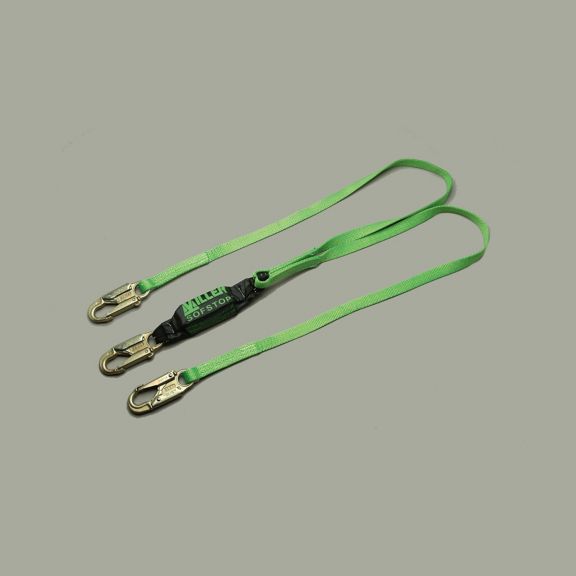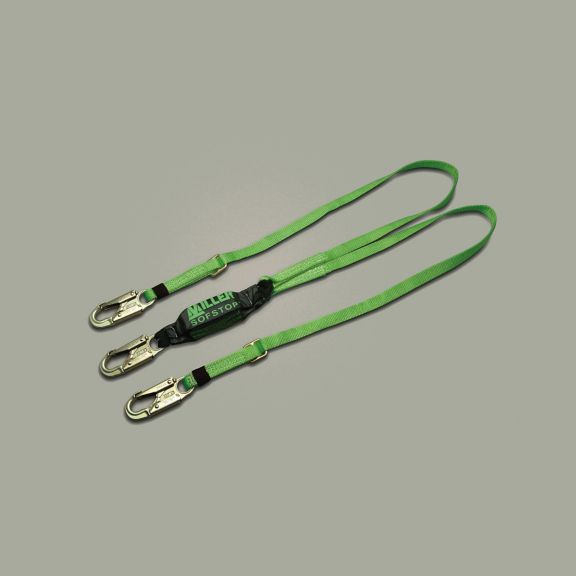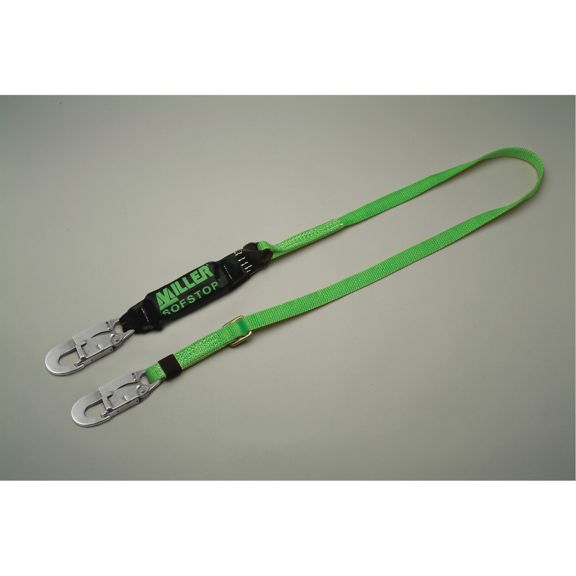 UNIQUE STRETCHABLE LANYARD
The Miller HP Lanyards are a collection of the most popular standard Miller brand lanyards with SofStop: a shock absorbers pack designed with a woven inner core that smoothly expands to reduce fall arrest forces.
Quality Components
All Miller lanyards are constructed entirely of North American-made components: assuring quality workmanship.
Certification
Meets all applicable OSHA: ANSI and CSA Standards.
Features & Benefits:
Unique stretchable design (4-ft. [1.2 m] to 6-ft. [1.8 m] ): minimizes tripping: snagging and dragging
Includes a heavy-duty back-up safety strap
Others
Lanyard Length
Number of Legs
Harness Connector
Lanyard Material
Connector Lock Type
Anchor Connector

Locking Rebar Hook

Locking Snap Hook

Locking Rebar Hook

Locking Snap Hook
Others
Anchor Connector

Locking Rebar Hook

Locking Snap Hook

Locking Rebar Hook

Locking Snap Hook
Number of Legs : 1 | 2|1|2
Harness Connector : Locking Snap Hook
Lanyard Material : Webbing
Connector Lock Type : Spring Loaded
Anchor Connector : Locking Rebar Hook|Locking Snap Hook | Locking Rebar Hook|Locking Snap Hook
Lanyard Length : 6 foot|6 metre
Технические характеристики
Name
Description
File Size
Date
Size
SP541 Rev A CSA HP Lanyards with SofStop Shock Absorber Data Sheet
application/pdf 336.17 KB
11/3/2021
336.17 KB
Руководства и инструкции
Name
Description
File Size
Date
Size
Lanyards & Shock Absorbers User Manual
application/pdf 2.45 MB
11/3/2021
2.45 MB
Брошюра
Name
Description
File Size
Date
Size
Critical Link Brochure
application/pdf 281.56 KB
11/3/2021
281.56 KB
Others
Name
Description
File Size
Date
Size
Lanyards & Self-Retracting Lifelines SKU Sheet
application/pdf 316.31 KB
11/3/2021
316.31 KB
Name
Description
File Size
Date
Size
Name
Description
File Size
Date
Size
SP541 Rev A CSA HP Lanyards with SofStop Shock Absorber Data Sheet
336.17 KB
11/3/2021
Lanyards & Shock Absorbers User Manual
2.45 MB
11/3/2021
Critical Link Brochure
281.56 KB
11/3/2021
Lanyards & Self-Retracting Lifelines SKU Sheet
316.31 KB
11/3/2021