Self-Retracting Lifelines & Personal Fall Limiters
Miller® Falcon™ Edge Self-Retracting Lifelines
Miller® Falcon™ Edge Self-Retracting Lifelines
Обзор продукта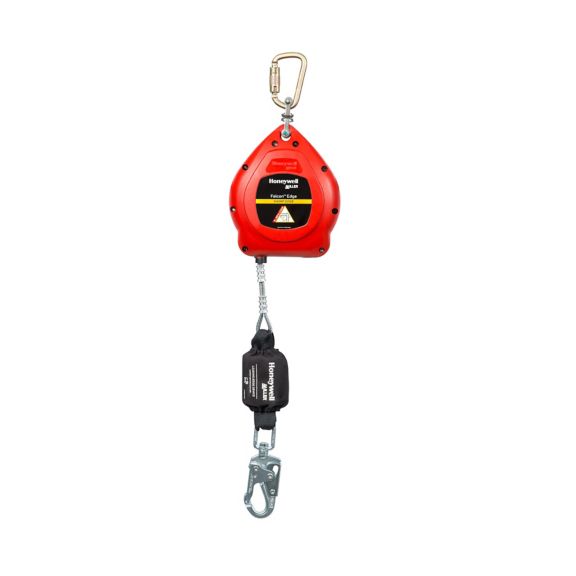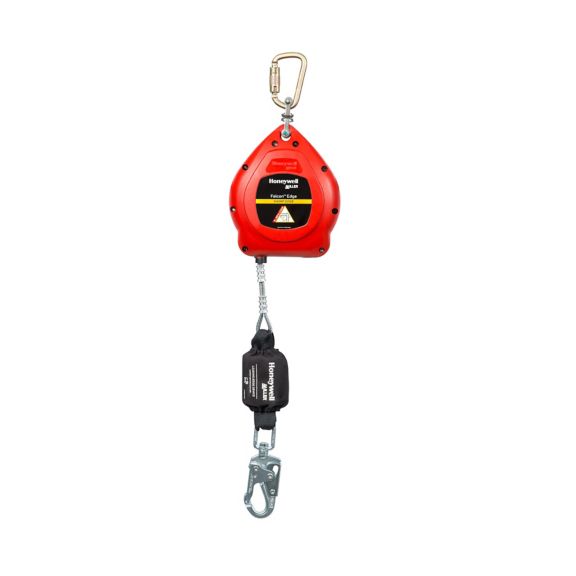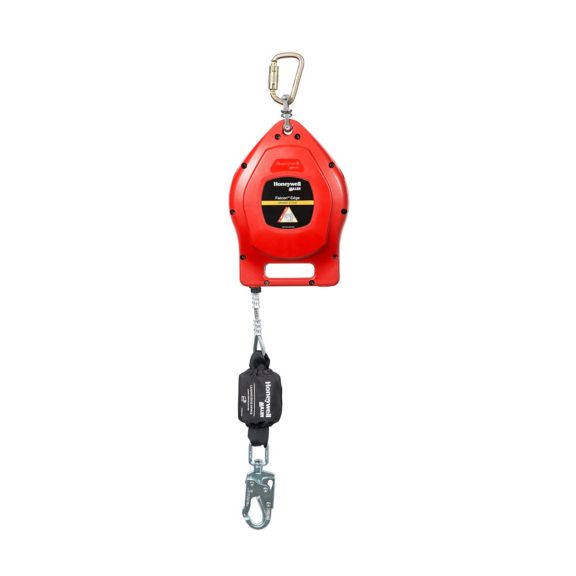 In work environments of every variety: edges at height are much more common than people are aware of. Simply look around any construction site and note the many different edges that exist such as edges of a floor: roof or formwork. Designed for performance in edge applications: Falcon Edge SRLs offer versatility: reliability: and maximum safety.
The versatility you need
Perfectly suits your personal profile: with the capacity to support user weights up to 420-lbs. in all connections at foot level and above: except in Canada where the maximum weight capacity is 375-lbs. (170 kg) when tested to CSA Z259.2.2-17.
The safety you depend on
Designed for sharp edge applications with an edge radius of ≥ 0.005 in (0.13 mm) providing protection in applications that require anchoring at foot level.
Features & Benefits:
Designed for sharp edge applications with an edge radius of ≥ 0.005 in (0.13 mm)
Provides protection in applications that require anchoring at foot level
Meets the most stringent safety standards: including ANSI Z359.14 Class B & LE
Provides protection for all working at height situations – horizontal: vertical: mounted overhead: anchored at foot level and work near edges
Available in 20: 30: and 50-ft. working lengths to cover a wide range of applications
Models available for welding applications include a shock absorber cover that is flame retardant and resistant to weld splatter
Durable design with corrosion resistant internal components extend service life and lowers cost of ownership
Up to 30% lighter than competitive models for easier installation and transportation to reduce worker fatigue and increase productivity
Thicker galvanized cable (7/32") increases durability to lower cost of ownership
Equipped with RFID for efficient asset and inspection tracking
Repairable with quick turnaround time: lowers cost of ownership and increases productivity
Others
Lifeline Material
Unit Connector
Edge Rated
Lifeline Connector

Steel Locking

Swivel Snap Hook

Steel Locking

Swivel Snap Hook
Others
Lifeline Connector

Steel Locking

Swivel Snap Hook

Steel Locking

Swivel Snap Hook
Lifeline Material : Galvanized Steel
Unit Connector : Carabiner
Lifeline Connector : Steel Locking|Swivel Snap Hook|Steel Locking | Swivel Snap Hook
Технические характеристики
Name
Description
File Size
Date
Size
Falcon Edge SRL Data Sheet
application/pdf 372.02 KB
11/3/2021
372.02 KB
Руководства и инструкции
Name
Description
File Size
Date
Size
Falcon Edge SRL User Manual
application/pdf 2.9 MB
11/3/2021
2.9 MB
Брошюра
Name
Description
File Size
Date
Size
Falcon Edge SRL Brochure
application/pdf 2.9 MB
11/3/2021
2.9 MB
Others
Name
Description
File Size
Date
Size
Falcon Edge SRL FAQ'S
application/pdf 271.19 KB
11/3/2021
271.19 KB
Name
Description
File Size
Date
Size
Name
Description
File Size
Date
Size
Falcon Edge SRL Data Sheet
372.02 KB
11/3/2021
Falcon Edge SRL User Manual
2.9 MB
11/3/2021
Falcon Edge SRL Brochure
2.9 MB
11/3/2021
Falcon Edge SRL FAQ'S
271.19 KB
11/3/2021