Self-Retracting Lifelines & Personal Fall Limiters
Miller MiniLite™ Fall Limiters
Miller MiniLite™ Fall Limiters
Обзор продукта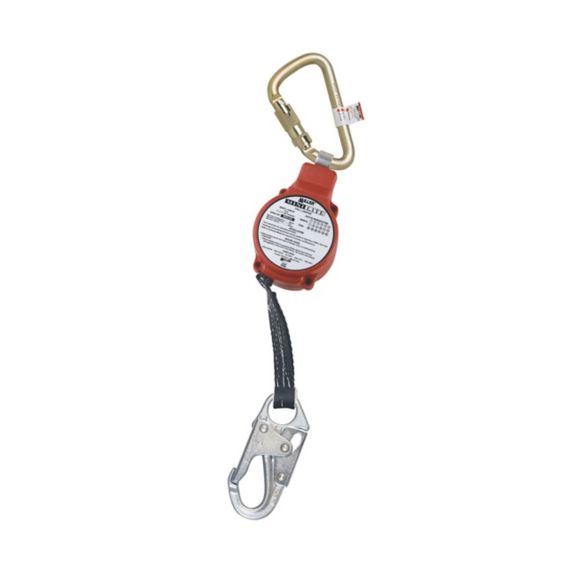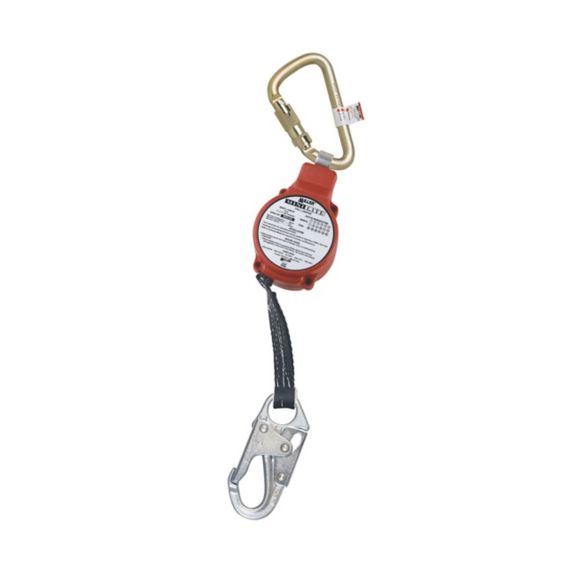 The Miller MiniLite™ Fall Limiter is an 11 ft. (3.3 m) self-retracting web lanyard with a quick-activating braking system that limits free falls.
Comfort & Convenience
Lightweight: compact design that fits in the palm of your hand.
Increased Safety
Compared to shock-absorbing lanyards: a fall limiter eliminates the need for extended fall distance clearance: minimizing the risk of injuries.
Features & Benefits:
Offers up to 11-ft.(3.3 m)of working capacity
Quick-activating: high-strength stainless steel braking system
Corrosion-resistant interior: frame: and components
No annual factory recertification required
High-impact protective outer cover: visual load indicator
Available with a variety of integral anchorage connectors
Rated to 310 lbs.(140.6 kg)capacity
MiniLite™ Unit Connector Options
Without connection
Steel twist-lock carabiner
Stainless steel swivel shackle
Carabiner and swivel shackle
Attached 3' (1m) cross-arm strap
Locking rebar hook
Rebar hook and swivel shackle
Locking snap hook
Snap hook and swivel shackle
MiniLite™ Lanyard End Connector Options
Web Loop
Locking Snap Hook
Swivel snap hook
Locking Rebar Hook
Others
Connector Gate Strength
Lifeline Material

Polyester

Vectran

Polyester

Vectran

Lifeline Connector
Others
Lifeline Material

Polyester

Vectran

Polyester

Vectran
Lifeline Material : Polyester | Vectran|Polyester|Vectran
Lifeline Connector : Locking Snap Hook
Connector Gate Strength : 3,600|3,600 US Pound
Руководства и инструкции
Name
Description
File Size
Date
Size
SRL User Manual
application/pdf 2.9 MB
11/3/2021
2.9 MB
Брошюра
Name
Description
File Size
Date
Size
MightyLite SRL Brochure
application/pdf 2.06 MB
11/3/2021
2.06 MB
MiniLite Fall Limiter Cab Mount Bracket Brochure
application/pdf 353.84 KB
11/3/2021
353.84 KB
Others
Name
Description
File Size
Date
Size
Lanyards & Self-Retracting Lifelines SKU Sheet
application/pdf 316.31 KB
11/3/2021
316.31 KB
Name
Description
File Size
Date
Size
Name
Description
File Size
Date
Size
SRL User Manual
2.9 MB
11/3/2021
MightyLite SRL Brochure
2.06 MB
11/3/2021
MiniLite Fall Limiter Cab Mount Bracket Brochure
353.84 KB
11/3/2021
Lanyards & Self-Retracting Lifelines SKU Sheet
316.31 KB
11/3/2021