Self-Retracting Lifelines & Personal Fall Limiters
Miller® TurboLite™ Flash Personal Fall Limiter
The Miller® TurboLite™ Flash Personal Fall Limiter is designed for use in Arc Flash and Hot Works applications.
Обзор продукта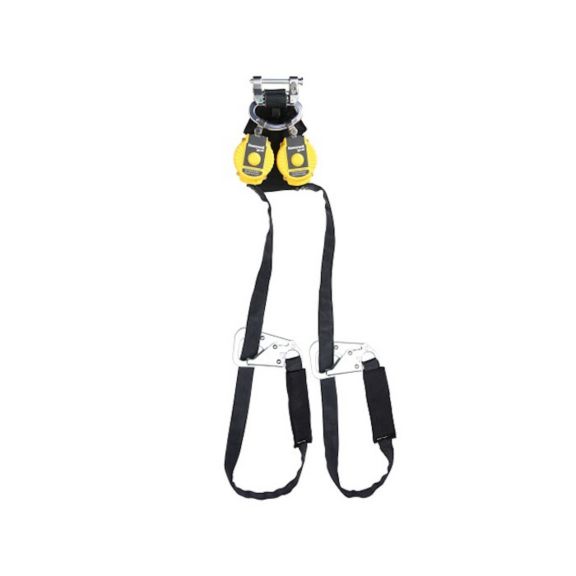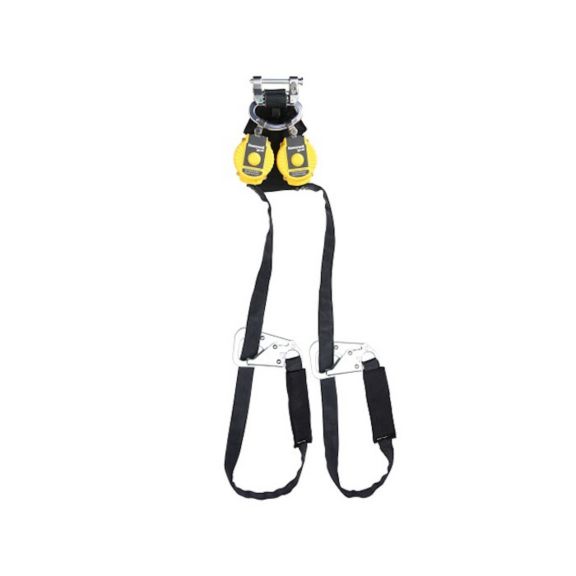 THE MILLER TURBOLITE FLASH SERIES
Designed specifically for those who work at height and are exposed to arc flash hazards: welding: or who are working near high heat areas: the Miller TurboLite Flash Personal Fall Limiter offers versatility: reliability: and maximum safety.
Engineered to deliver the assurance you expect from Miller: our new TurboLite Flash Personal Fall Limiters are available in a wide range of lengths and configurations – including single or twin versions: tie- back options: and even products specifically designed for users working in bucket trucks.
Product Specs
Features
An all-in-one solution for Arc flash and hot work applications:
High impact housing with integral shock absorber
Comes in various lengths: configurations: and connector options
Rated for up to a 420lb. (189 kg) weight capacity for all connections down to foot level.
Meets the most stringent safety standards: including ANSI Z359.14 and ASTM F887.
Others
Connector Gate Strength

3,600 US Pound

3,600 kilogram

Lifeline Diameter
Maximum Weight Capacity

191 kilogram

191 US Pound

Product Depth
Breaking Strength
RFID
Repairable
Benefits

Increased Safety & Peace of Mind; Outstanding Versatility; Reliability; Easy to Identify; Great Mobility; Efficient Tracking

Load Indicator
Brake Material
Edge Rated
Product Family
Rescue_Retrieval Capability
Internal Components Material
Sealed Technology
Standards

OSHA 1926.502, OSHA 1910.140, ANSI A10.32, ANSI Z359.14, ASTM F877

Unit Connector Breaking Strength
Lifeline Configuration
Lifeline Material
Operating Temperature Range

(-40) to 130

(-40) to 130degree Fahrenheit

Connecting Component Swivel
Shock Absorber
Others
Connector Gate Strength

3,600 US Pound

3,600 kilogram

Maximum Weight Capacity

191 kilogram

191 US Pound

Benefits

Increased Safety & Peace of Mind; Outstanding Versatility; Reliability; Easy to Identify; Great Mobility; Efficient Tracking

Rescue_Retrieval Capability

Internal Components Material

Standards

OSHA 1926.502, OSHA 1910.140, ANSI A10.32, ANSI Z359.14, ASTM F877

Unit Connector Breaking Strength

Operating Temperature Range

(-40) to 130

(-40) to 130degree Fahrenheit

Connecting Component Swivel
Benefits : Increased Safety & Peace of Mind; Outstanding Versatility; Reliability; Easy to Identify; Great Mobility; Efficient Tracking
Brake Material : Stainless Steel
Rescue_Retrieval Capability : No
Internal Components Material : Aluminum/Stainless Steel
Standards : OSHA 1926.502, OSHA 1910.140, ANSI A10.32, ANSI Z359.14, ASTM F877
Unit Connector Breaking Strength : 5,000
Lifeline Configuration : Single
Lifeline Material : Kevlar®/Nomex®
Operating Temperature Range : (-40) to 130|(-40) to 130degree Fahrenheit
Connecting Component Swivel : Yes
Connector Gate Strength : 3,600 US Pound|3,600 kilogram
Lifeline Diameter : 1 inch|1
Product Depth : 2.42|2.42 inch
Maximum Weight Capacity : 191 kilogram|191 US Pound
Breaking Strength : 3,000|3,000 US Pound
Руководства и инструкции
Name
Description
File Size
Date
Size
Self-Retracting Lifelines and Personal Fall Limiters User Manual
application/pdf 2.9 MB
11/3/2021
2.9 MB
Брошюра
Name
Description
File Size
Date
Size
TurboLite Flash Brochure
application/pdf 3.1 MB
11/3/2021
3.1 MB
Name
Description
File Size
Date
Size
TurboLite Flash Brochure
3.1 MB
11/3/2021
3.1 MB
Self-Retracting Lifelines and Personal Fall Limiters User Manual
2.9 MB
11/3/2021
2.9 MB
Name
Description
File Size
Date
Size
Self-Retracting Lifelines and Personal Fall Limiters User Manual
2.9 MB
11/3/2021
TurboLite Flash Brochure
3.1 MB
11/3/2021