Self-Retracting Lifelines & Personal Fall Limiters
Miller Twin Turbo™ Fall Protection Systems with D-Ring Connector
Miller Twin Turbo™ Fall Protection Systems with D-Ring Connector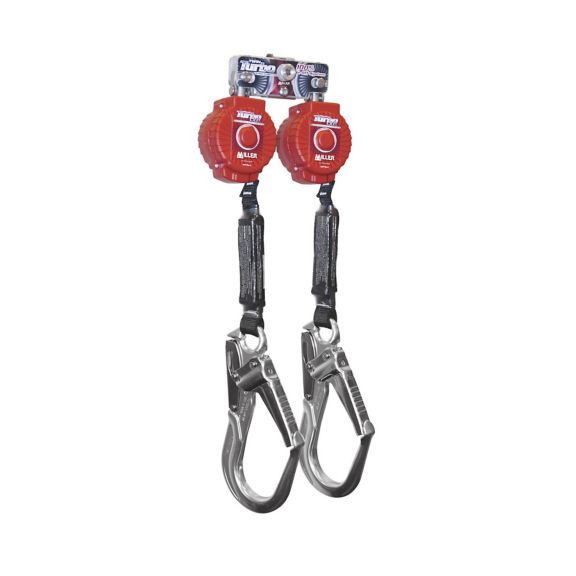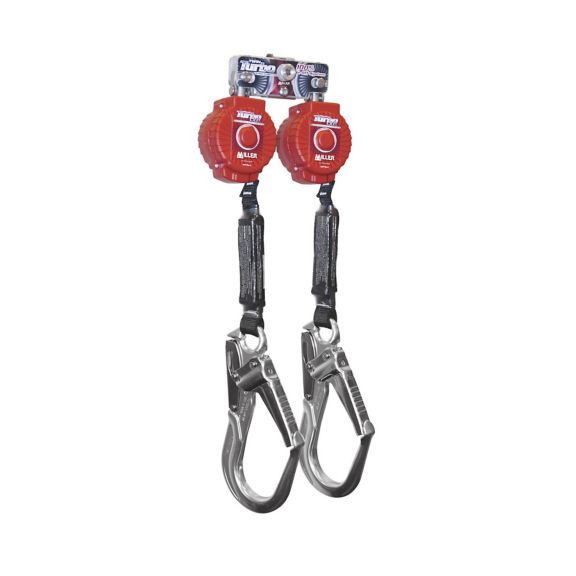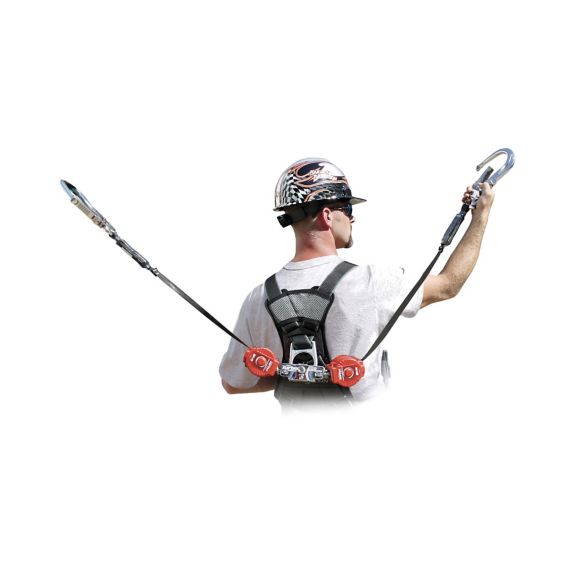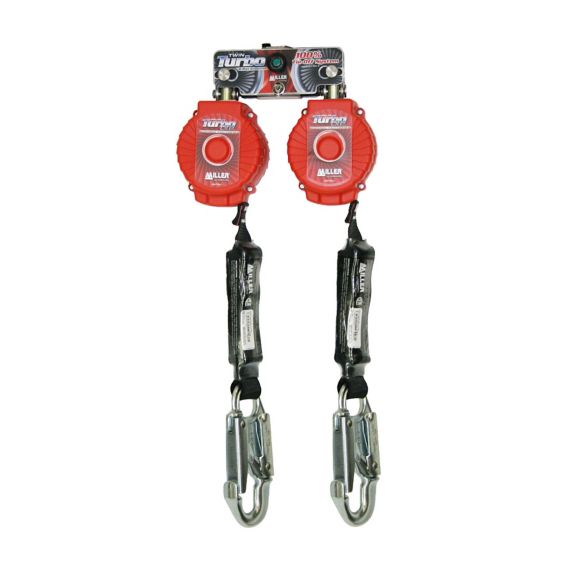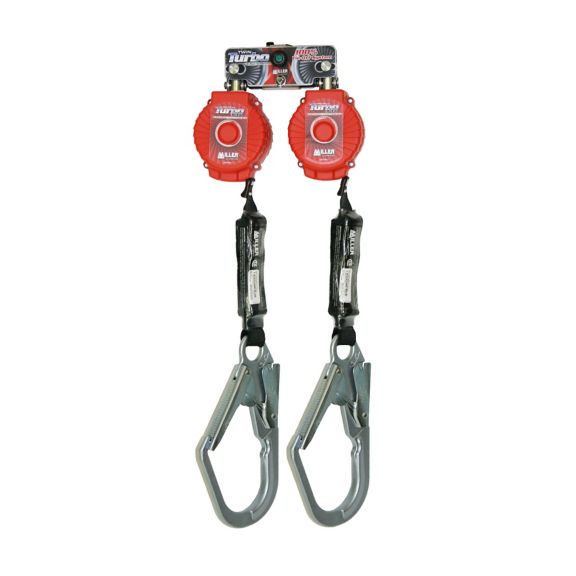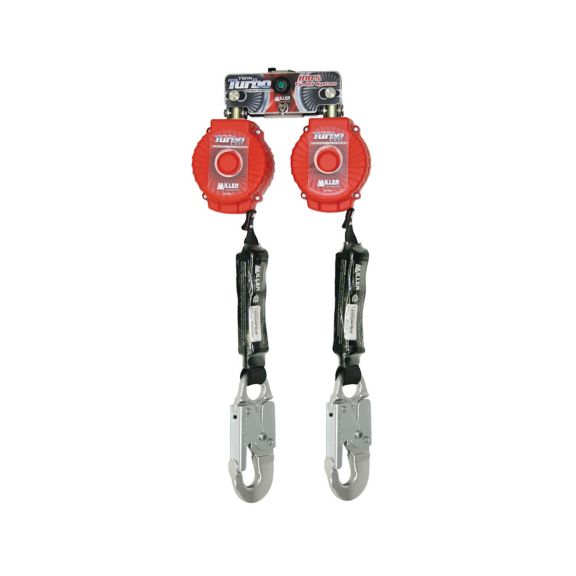 Patent-pending Miller Twin Turbo™ D-Ring Connector easily adapts two lightweight Miller TurboLite™ Personal Fall Limiters (PFLs) for continuous 100% tie-off fall protection.
Increased Productivity
Increases worker productivity and versatility with freedom of movement – less restrictive than other units on the market.
Ultimate Mobility
Permits TurboLite™ PFLs to swivel in multiple directions for greater mobility: the swivel action prevents webbing from twisting and binding inside the unit.
Features & Benefits:
Replacement for double-legged shock-absorbing lanyards
Innovative design that easily connects to most fall protection harnesses with non-coated metallic back D-rings
An effective solution when working with low fall clearance
Webbing payout smoothly extends/retracts without interruption
Easy-to-use and assemble/disassemble
Adapts to most Miller TurboLite™ PFL models
Others
Connector Gate Strength
Lifeline Connector

Locking Snap Hook

Locking Snap Hook

Locking Rebar Hook

Locking Rebar Hook

Lifeline Material

Polyester

Vectran

Polyester

Vectran

Unit Connector

Twin Turbo D-Ring Connector
Others
Lifeline Connector

Locking Snap Hook

Locking Snap Hook

Locking Rebar Hook

Locking Rebar Hook

Lifeline Material

Polyester

Vectran

Polyester

Vectran

Unit Connector

Twin Turbo D-Ring Connector
Lifeline Connector : Locking Snap Hook|Locking Snap Hook | Locking Rebar Hook|Locking Rebar Hook
Lifeline Material : Polyester | Vectran|Polyester|Vectran
Unit Connector : Twin Turbo D-Ring Connector
Connector Gate Strength : 3,600|3,600 US Pound
Руководства и инструкции
Name
Description
File Size
Date
Size
SRL User Manual
application/pdf 2.9 MB
11/3/2021
2.9 MB
Брошюра
Name
Description
File Size
Date
Size
Turbolite Twin Turbo Brochure
application/pdf 2.18 MB
11/3/2021
2.18 MB
Others
Name
Description
File Size
Date
Size
HIS-MF-i270-twinturbosystem.pdf
application/pdf 713.09 KB
11/3/2021
713.09 KB
Miller® Scorpion™
application/pdf 83.53 KB
11/3/2021
83.53 KB
Miller TechLine Temporary Horizontal Lifeline System
application/pdf 467.61 KB
11/3/2021
467.61 KB
Lanyards & Self-Retracting Lifelines SKU Sheet
application/pdf 316.31 KB
11/3/2021
316.31 KB
Name
Description
File Size
Date
Size
Name
Description
File Size
Date
Size
SRL User Manual
2.9 MB
11/3/2021
Turbolite Twin Turbo Brochure
2.18 MB
11/3/2021
HIS-MF-i270-twinturbosystem.pdf
713.09 KB
11/3/2021
Miller® Scorpion™
83.53 KB
11/3/2021
Miller TechLine Temporary Horizontal Lifeline System
467.61 KB
11/3/2021
Lanyards & Self-Retracting Lifelines SKU Sheet
316.31 KB
11/3/2021