Air Purifying Respirator (APR)
4000 Full Facepiece with Welding Adapter
4000 Full Facepiece with Welding Adapter
Обзор продукта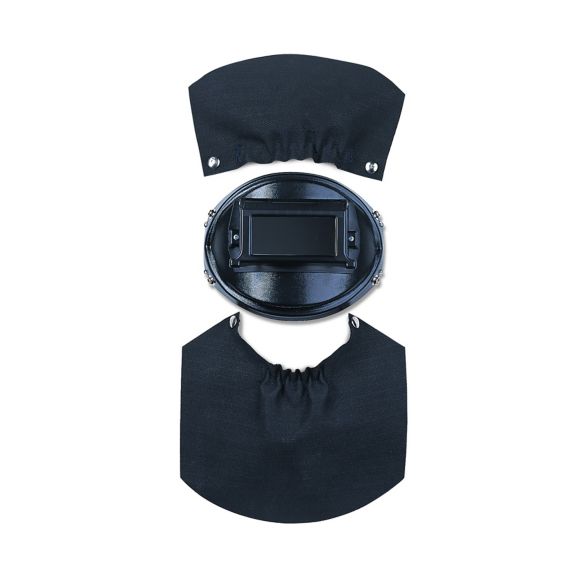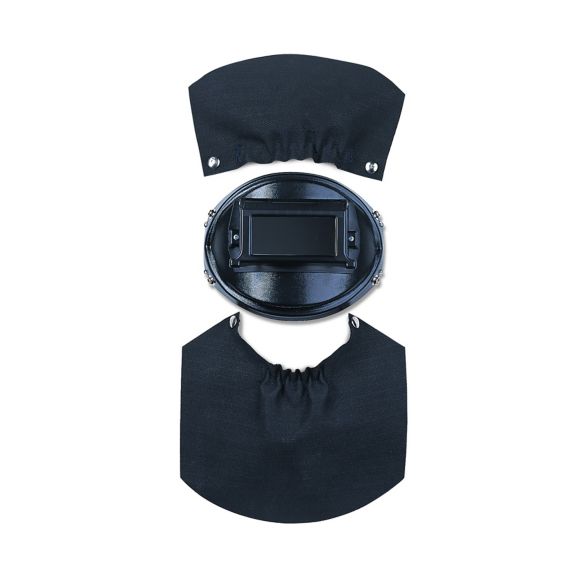 The 4000 Full Facepiece respirator is an industry classic in black and with welding attachment options.
Features & Benefits:
Pliable silicone facepiece ensures comfort.
Black silicone skirt for welding applications.
Scratch-resistant lens.
Offset brow guard keep lens safe when placed on flat surfaces.
Choice of 4-point or 5-point headstrap.
CF-SAR conversion kits available.
Available in two sizes for wide range of fit.
The welding shield attachment easily clamps onto the Survivair 4000 facepiece lens without the use of tools or mask disassembly (for use with black facepiece only).
Choice of a shade 10 lens or an Auto- Darkening Variable shade 9-12 lens welding shield.
Flame-retardant bibs are also available which easily snap onto any welding shield providing extra protection to a wearer's neck: forehead and cartridges/filters.
For Use With : Welding Shields
Руководства и инструкции
Name
Description
File Size
Date
Size
4000 Series Donning Instructions_English
application/pdf 130.54 KB
11/3/2021
130.54 KB
4000 Series Donning Instructions_Spanish
application/pdf 133.46 KB
11/3/2021
133.46 KB
4000 Series User Manual
application/pdf 1.03 MB
11/3/2021
1.03 MB
Брошюра
Name
Description
File Size
Date
Size
4000 Series Brochure
application/pdf 132.87 KB
11/3/2021
132.87 KB
Others
Name
Description
File Size
Date
Size
4000 Series Technical Bulletin
application/pdf 166.52 KB
11/3/2021
166.52 KB
Name
Description
File Size
Date
Size
Name
Description
File Size
Date
Size