Air Purifying Respirator (APR)
Honeywell North® RU8800 Half Mask
Honeywell North® RU8800 Half Mask
Обзор продукта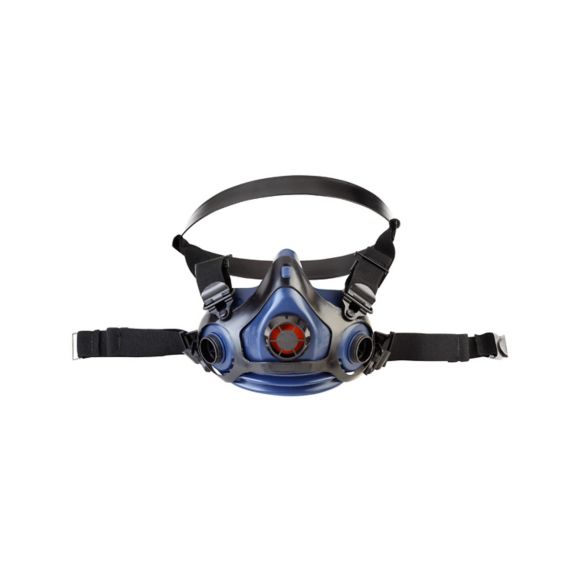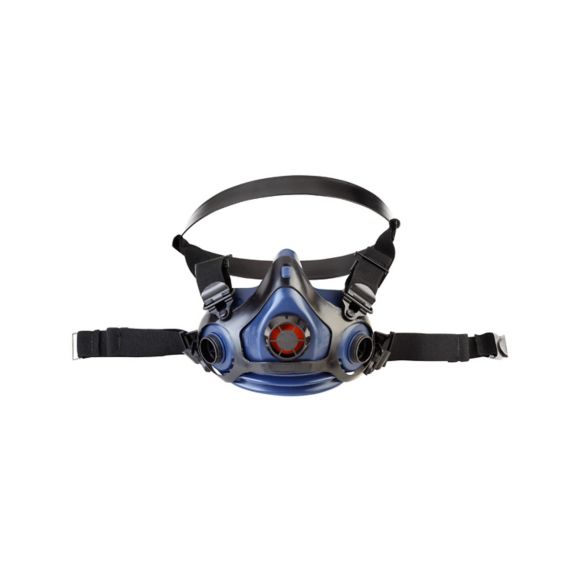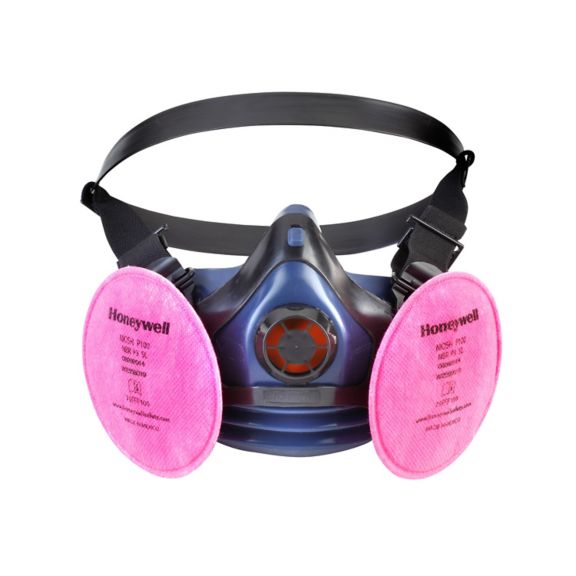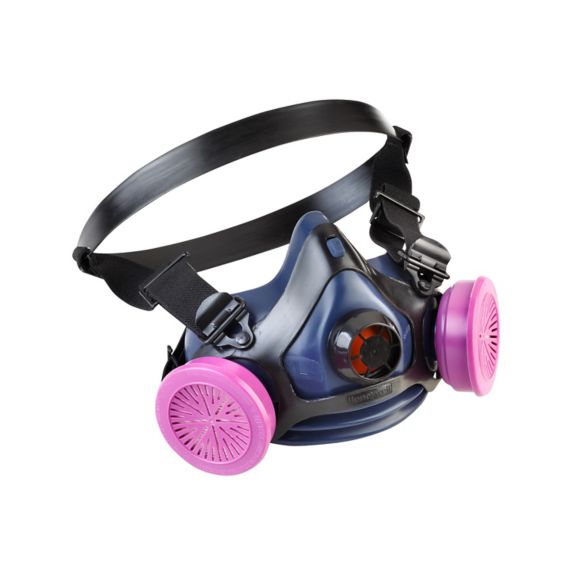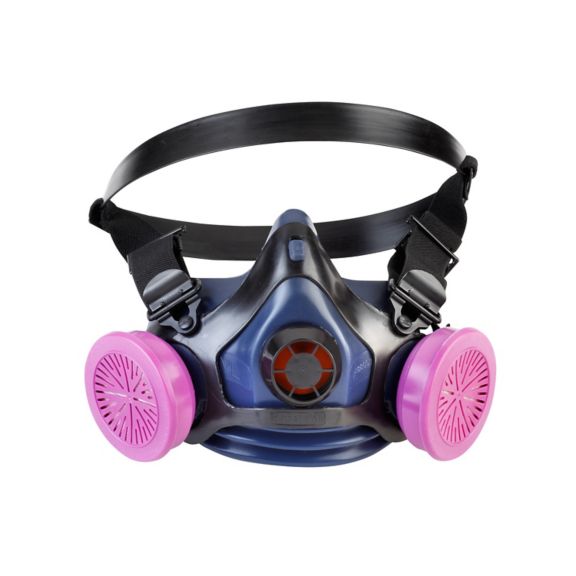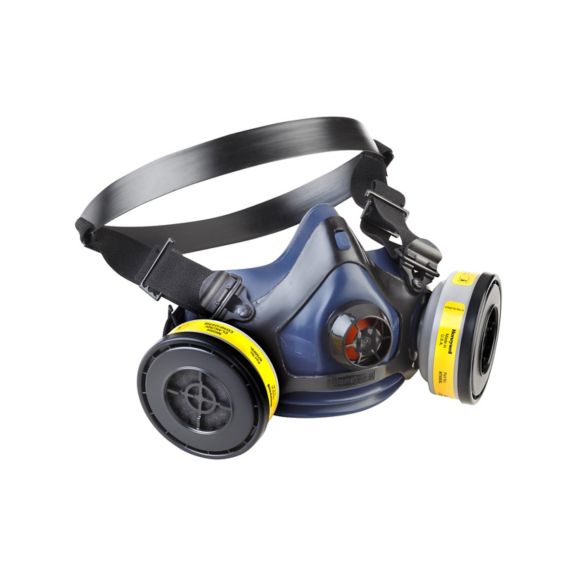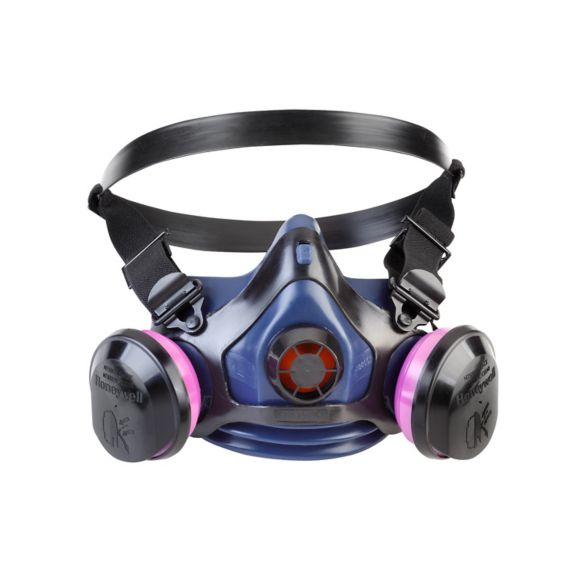 Triple flange design equals superior fit: comfort and protection.
The Honeywell North RU8800 Series half mask was designed specifically to accommodate hard-to-fit users. It includes three unique features that make it adaptable to almost any facial structure. The wraparound profile forms to the user's face while the facepiece pleats guide the mask towards the face and the triple flange: which includes three distinct sealing surfaces: provides sealing security for greater freedom of movement. These features work together to allow for the mask to fit a wide variety of sizes - ranging from extra small to extra larger.
The size small RU8800 is a good choice for extra small/petite faces while the medium/large is ideal for people with broad or long faces.
Features & Benefits:
Triple flange provides three sealing surfaces to ensure sealing security.
Soft and flexible silicone facepiece - comfortable for all day use.
Pleats on the facepiece provide gentle pressure to create a better seal.
Wraparound design contours to the user's face.
Low placement of inhalation valves maximizes field of vision.
Exhalation valve provide quick exhaust of warm: exhaled air.
Headstrap assembly includes extra wide cradle suspension and evenly distributes weight.
Woven straps that are easy to adjust and secure.
Available in small and medium/large.
Others
Facepiece Size

Medium

Small

Medium

Large

Large

Small

Facepiece Material
Valve Type

Inhalation Valve

Exhalation Valve

Inhalation Valve

Exhalation Valve

Strap Style
Standards
Cartridge Type
Others
Facepiece Size

Medium

Small

Medium

Large

Large

Small

Valve Type

Inhalation Valve

Exhalation Valve

Inhalation Valve

Exhalation Valve
Facepiece Size : Medium|Small | Medium | Large|Large|Small
Facepiece Material : Silicone
Valve Type : Inhalation Valve|Exhalation Valve | Inhalation Valve|Exhalation Valve
Strap Style : Adjustable Strap
Standards : NIOSH 42 CFR 84
Cartridge Type : N-Series
Технические характеристики
Name
Description
File Size
Date
Size
Honeywell North RU8800 Series Half Mask Technical Data Sheet
application/pdf 536.59 KB
11/3/2021
536.59 KB
Руководства и инструкции
Name
Description
File Size
Date
Size
Honeywell North Half-Mask Respiratory Donning Instructions Poster
application/pdf 704.62 KB
11/3/2021
704.62 KB
Брошюра
Name
Description
File Size
Date
Size
Honeywell North RU8800 Series Half Mask Brochure
application/pdf 623.02 KB
11/3/2021
623.02 KB
Honeywell North N-Series Cartridge Part Number Conversion Chart
application/pdf 114.88 KB
11/3/2021
114.88 KB
Honeywell North Half-Mask Cartridge and Filter Reference Chart
application/pdf 307.34 KB
11/3/2021
307.34 KB
Others
Name
Description
File Size
Date
Size
Honeywell North Half Mask Optimization Flyer
application/pdf 374.25 KB
11/3/2021
374.25 KB
Honeywell North RU8800 Series Half Mask Part Number Replacement Chart
application/pdf 130.62 KB
11/3/2021
130.62 KB
Honeywell North RU8800 Series Half Mask FAQs
application/pdf 364.23 KB
11/3/2021
364.23 KB
Name
Description
File Size
Date
Size
Name
Description
File Size
Date
Size
Honeywell North RU8800 Series Half Mask Technical Data Sheet
536.59 KB
11/3/2021
Honeywell North Half-Mask Respiratory Donning Instructions Poster
704.62 KB
11/3/2021
Honeywell North RU8800 Series Half Mask Brochure
623.02 KB
11/3/2021
Honeywell North N-Series Cartridge Part Number Conversion Chart
114.88 KB
11/3/2021
Honeywell North Half-Mask Cartridge and Filter Reference Chart
307.34 KB
11/3/2021
Honeywell North Half Mask Optimization Flyer
374.25 KB
11/3/2021
Honeywell North RU8800 Series Half Mask Part Number Replacement Chart
130.62 KB
11/3/2021
Honeywell North RU8800 Series Half Mask FAQs
364.23 KB
11/3/2021