Air Purifying Respirator (APR)
Survivair Opti-Fit CBRN (NIOSH)
Survivair Opti-Fit CBRN (NIOSH)
Обзор продукта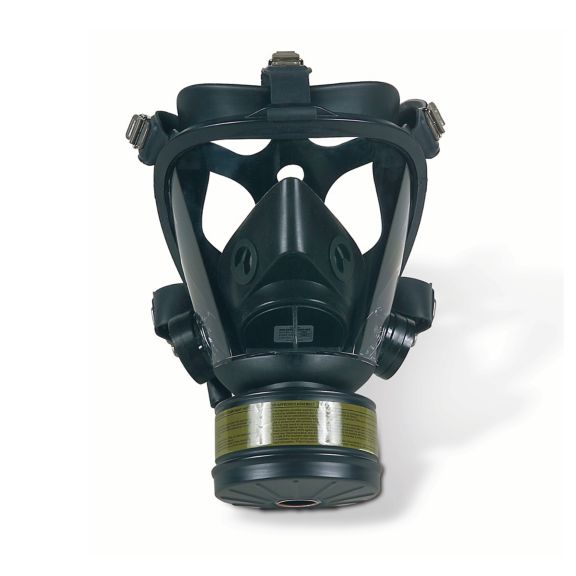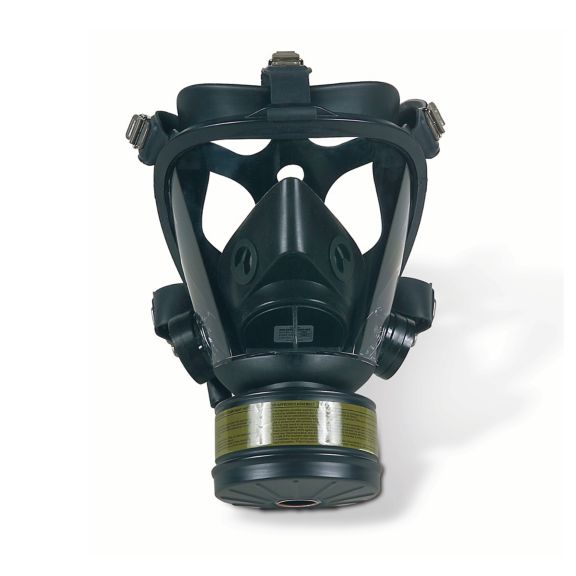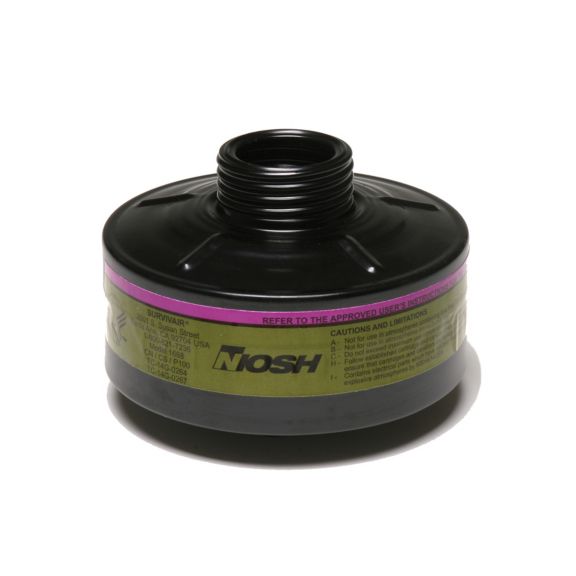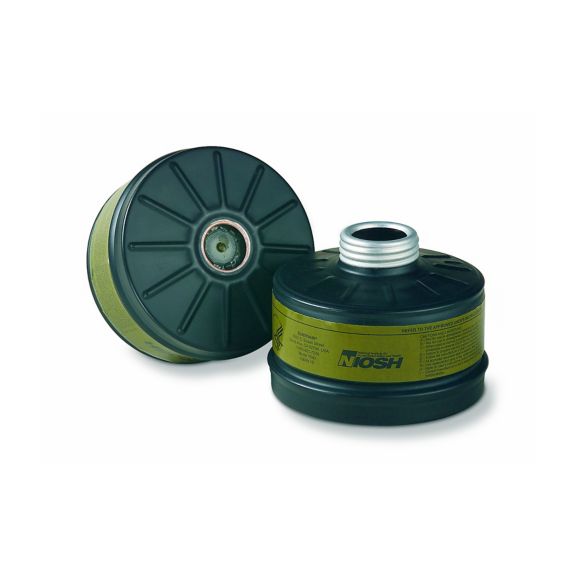 The Survivair Opti-Fit CBRN full facepiece was developed specifically for first responders in tactical: CBRN and riot control situations. The Survivair Opti-Fit CBRN provides respiratory protection from certain chemical: biological: radiological and nuclear agents.
Features & Benefits:
Durable: chemical resistant butyl rubber face skirt.
Optional hydration drink tube allows for quick hydration.
Superior field of vision offers an unobstructed view in critical situations where vision is essential.
Anti-scratch coated polycarbonate lens is virtually free of distortion.
Three-position canister mounting adaptable for various applications.
DIN-threaded 40 mm connectors make attaching and removing canisters quick and easy.
Standard nose-cup reduces lens fogging.
Available in three sizes for wide range of fit.
NIOSH CBRN approved with the model 1690 CBRN canister. (NIOSH Cap-1 approved: TC # 14G - 0272).
NIOSH approved with Model 1688 CN/CS/P100 canister for riot control (TC # 14G - 0264).
Others
Nose Cup Size
Lens Material
Strap Style
Facepiece Material
Facepiece Size

Large

Small

Medium

Small

Medium

Large
Others
Facepiece Size

Large

Small

Medium

Small

Medium

Large
Lens Material : Polycarbonate
Strap Style : 5-Point HeadStrap
Facepiece Material : Butyl Rubber
Facepiece Size : Large|Small|Medium|Small | Medium | Large
Технические характеристики
Name
Description
File Size
Date
Size
Survivair Opti-Fit CBRN Technical Data Sheet
application/pdf 174.32 KB
11/3/2021
174.32 KB
Руководства и инструкции
Name
Description
File Size
Date
Size
Survivair Opti-Fit CBRN User Manual_Spanish
application/pdf 407.76 KB
11/3/2021
407.76 KB
Survivair Opti-Fit CBRN User Manual_English
application/pdf 10.52 MB
11/3/2021
10.52 MB
Survivair Opti-Fit CBRN Canister User Instructions_Spanish
application/pdf 659.12 KB
11/3/2021
659.12 KB
Survivair Opti-Fit CBRN Canister User Instructions_English
application/pdf 7.37 MB
11/3/2021
7.37 MB
Техническое примечание
Name
Description
File Size
Date
Size
Survivair Opti-Fit CBRN Product Specification Sheet
application/pdf 29.9 KB
11/3/2021
29.9 KB
Name
Description
File Size
Date
Size
Name
Description
File Size
Date
Size
Survivair Opti-Fit CBRN Technical Data Sheet
174.32 KB
11/3/2021
Survivair Opti-Fit CBRN User Manual_Spanish
407.76 KB
11/3/2021
Survivair Opti-Fit CBRN User Manual_English
10.52 MB
11/3/2021
Survivair Opti-Fit CBRN Canister User Instructions_Spanish
659.12 KB
11/3/2021
Survivair Opti-Fit CBRN Canister User Instructions_English
7.37 MB
11/3/2021
Survivair Opti-Fit CBRN Product Specification Sheet
29.9 KB
11/3/2021