Supplied Air Respirators (SAR)
CF7000 Series Abrasive Blast Respirator
CF7000 Series Abrasive Blast Respirator
Обзор продукта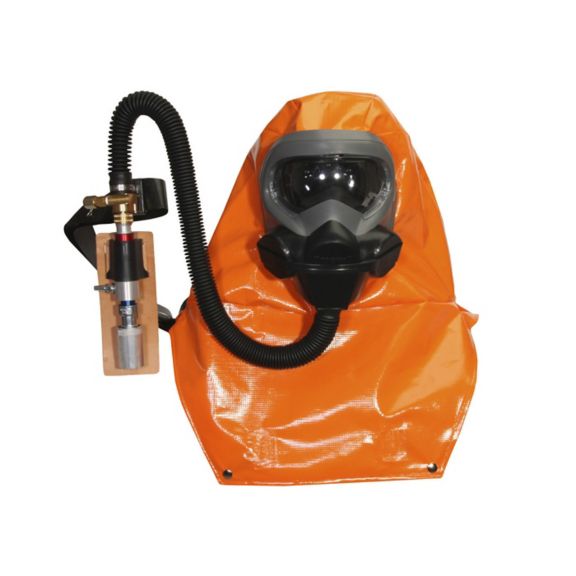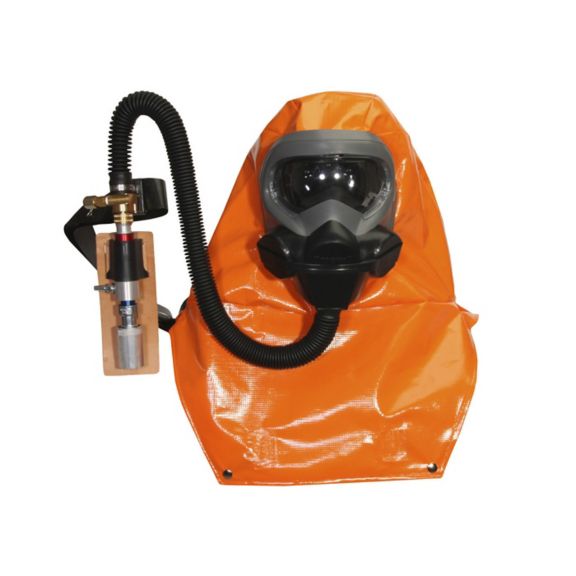 The Honeywell CF7000 Series is a type CE respirator that has been designed to meet the requirements of respiratory protection in abrasive blasting operations. CF7000 Series is tested and certified to NIOSH 42 CFR 84 standard as a combination Type CE continuous flow supplied air abrasive blast respirator (CF-SAR) and air purifying respirator (APR) with P100 filters for entry: exit: to intermittent use to move from one air source to another: and escape.
Features & Benefits:
CF7000 Series features the North P100 filters directly on the facepiece: this allows for secure and instantaneous switching to APR.
Workers will feel secure and confident in the APR backup if an air supply is disconnected or interrupted.
Lightweight: the CF7000 Series is 30% lighter than most other competitive abrasive blast respirators.
Workers will feel less fatigued and more comfortable to stay on task for a longer period of time.
Wide angle lens offers a panoramic view! A 160° field of vision allows workers a greater landscape of their surroundings for better awareness of obstacles: including trip and fall hazards.
Patented lens cartridge system: snap-on cartridge: made of impact-resistant polycarbonate: gives users four layers of lenses! Each lens layer is easily removed when the top layer becomes too abraded from blasting grit.
Less noise: the patented noise reducing muffler is <75 dB. Workers will appreciate a quieter work place.
NIOSH approved Vortex: the optional vortex cools or warms the ambient breathing temperature by plus or minus 30° F (approx 20° C): workers will feel more comfortable and relaxed.
Others
Belt Material
Facepiece Size

Small

Small

Medium/Large

Medium/Large

Hood Material
Facepiece Material

Thermoplasic Polyurethane (TPU)

Air Connection Type
Lens Magazine Material
Facepiece Seal Material
Others
Facepiece Size

Small

Small

Medium/Large

Medium/Large

Facepiece Material

Thermoplasic Polyurethane (TPU)
Facepiece Size : Small|Small | Medium/Large|Medium/Large
Hood Material : Mesathane
Facepiece Material : Thermoplasic Polyurethane (TPU)
Air Connection Type : Breathing Tube
Lens Magazine Material : Polycarbonate
Facepiece Seal Material : Silicone
Технические характеристики
Name
Description
File Size
Date
Size
Honeywell North CF7000 Series Technical Data Sheet
application/pdf 433.21 KB
11/3/2021
433.21 KB
Брошюра
Name
Description
File Size
Date
Size
Honeywell North CF7000 Series Brochure
application/pdf 610.89 KB
11/3/2021
610.89 KB
Name
Description
File Size
Date
Size
Honeywell North CF7000 Series Brochure
610.89 KB
11/3/2021
610.89 KB
Honeywell North CF7000 Series Technical Data Sheet
433.21 KB
11/3/2021
433.21 KB
Name
Description
File Size
Date
Size
Honeywell North CF7000 Series Technical Data Sheet
433.21 KB
11/3/2021
Honeywell North CF7000 Series Brochure
610.89 KB
11/3/2021