Supplied Air Respirators (SAR)
Honeywell Panther™ Pressure Demand Supplied Air Respirator (PD-SAR) Hip-Pac with Nylon Harness
Honeywell Panther™ Pressure Demand Supplied Air Respirator (PD-SAR) Hip-Pac with Nylon Harness
Обзор продукта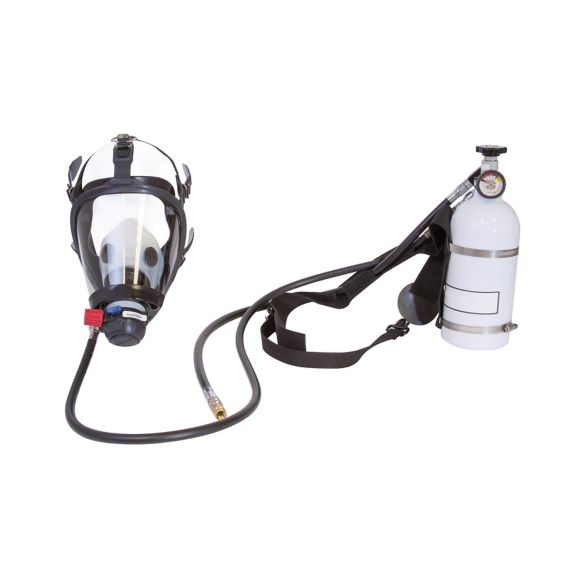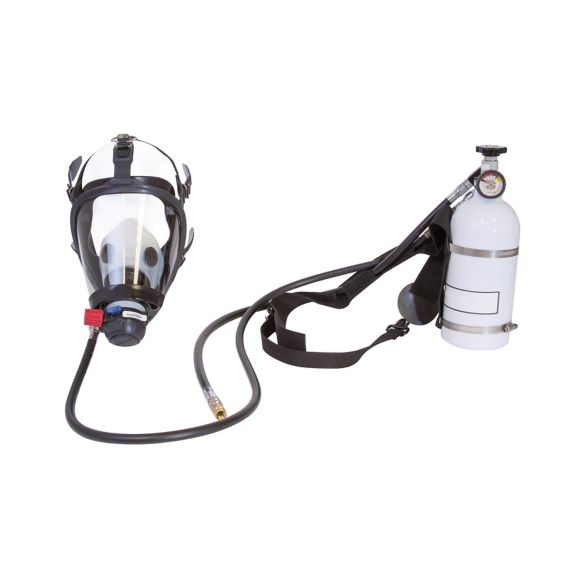 The newest addition to our Honeywell Panther PD-SAR family – a Hip-Pac with Nylon Harness - is an economic alternative ideal for your quick and dirty jobs! The Honeywell Panther PD-SAR is a combination supplied air respirator with escape for use in many industries and applications. The entire Hip-Pac family – now with NEW nylon harness version – provides the highest level of interchangeability: protection: and ease of operation.
Features & Benefits:
Economy Nylon Harness is durable and easy to decontaminate: clean and replace after use in extreme environments.
Lightweight harness is comfortable and easy to use.
Sizeable waist belt allows for use of all sizes.
Choice of a 5-minute: 2216 psi aluminum cylinder or 10-minute: 3000 psi hoop-wrap fiberglass cylinder.
Facepiece options available for all needs – TwentyTwenty Plus Facepiece and PUMA Hood.
Includes Air Klic Pressure Demand Regulator with First Breath Activation.
For use in hazardous atmospheres including those identified as immediately dangerous to life or health (IDLH)—environments with little or no oxygen: with high concentrations of contaminants or where concentrations of contaminants are unknown.
NIOSH approved.
Others
Coupler Type

Hansen

Foster

Hansen Stainless Steel

Schrader

Foster

Schrader

Hansen

Hansen Stainless Steel

Cylinder Duration

10

5

5

10minute time unit

Cylinder Pressure Type
Others
Coupler Type

Hansen

Foster

Hansen Stainless Steel

Schrader

Foster

Schrader

Hansen

Hansen Stainless Steel

Cylinder Duration

10

5

5

10minute time unit
Coupler Type : Hansen|Foster|Hansen Stainless Steel|Schrader|Foster | Schrader | Hansen | Hansen Stainless Steel
Cylinder Duration : 10|5|5 | 10minute time unit
Cylinder Pressure Type : Low Pressure
Руководства и инструкции
Name
Description
File Size
Date
Size
P9684 Series 5- and 10-Minute Escape, P9685 Series 15-Minute Escape, P9686 Series HP 10-Minute Escape, and 9649 Series HP 10-Minute Escape User Manual
application/pdf 2.47 MB
11/3/2021
2.47 MB
Брошюра
Name
Description
File Size
Date
Size
PD-SAR Family Brochure
application/pdf 430.39 KB
11/3/2021
430.39 KB
Name
Description
File Size
Date
Size
P9684 Series 5- and 10-Minute Escape, P9685 Series 15-Minute Escape, P9686 Series HP 10-Minute Escape, and 9649 Series HP 10-Minute Escape User Manual
2.47 MB
11/3/2021
2.47 MB
PD-SAR Family Brochure
430.39 KB
11/3/2021
430.39 KB
Name
Description
File Size
Date
Size
P9684 Series 5- and 10-Minute Escape, P9685 Series 15-Minute Escape, P9686 Series HP 10-Minute Escape, and 9649 Series HP 10-Minute Escape User Manual
2.47 MB
11/3/2021
PD-SAR Family Brochure
430.39 KB
11/3/2021