Fall Protection Kits
Titan II ReadyWorker™ Fall Protection Kits
Titan II ReadyWorker™ Fall Protection Kits
Overview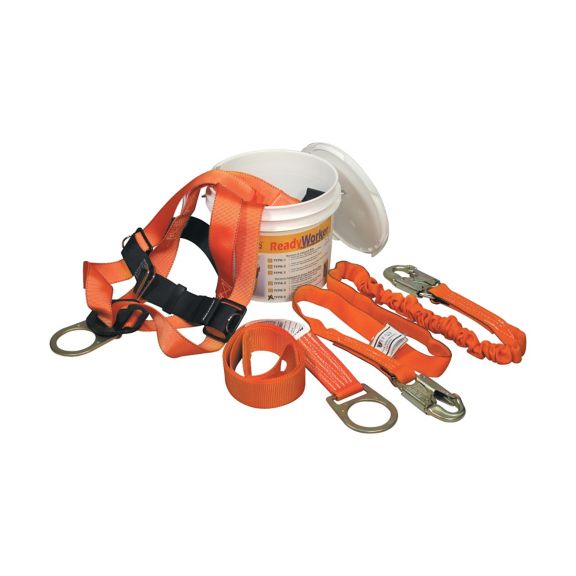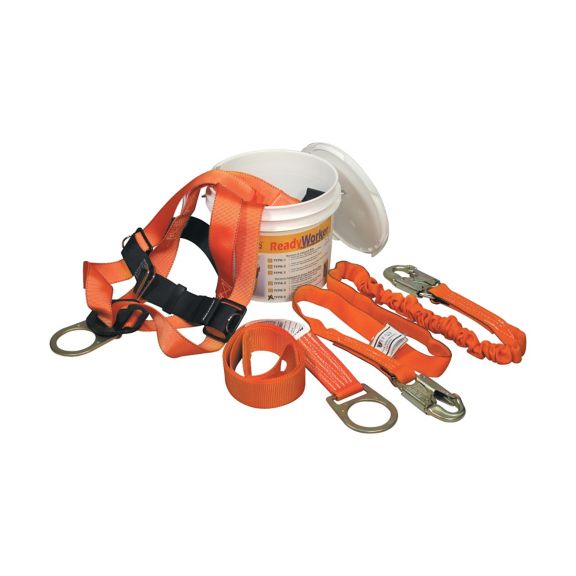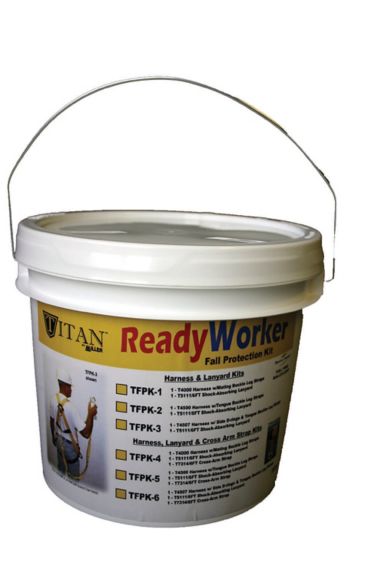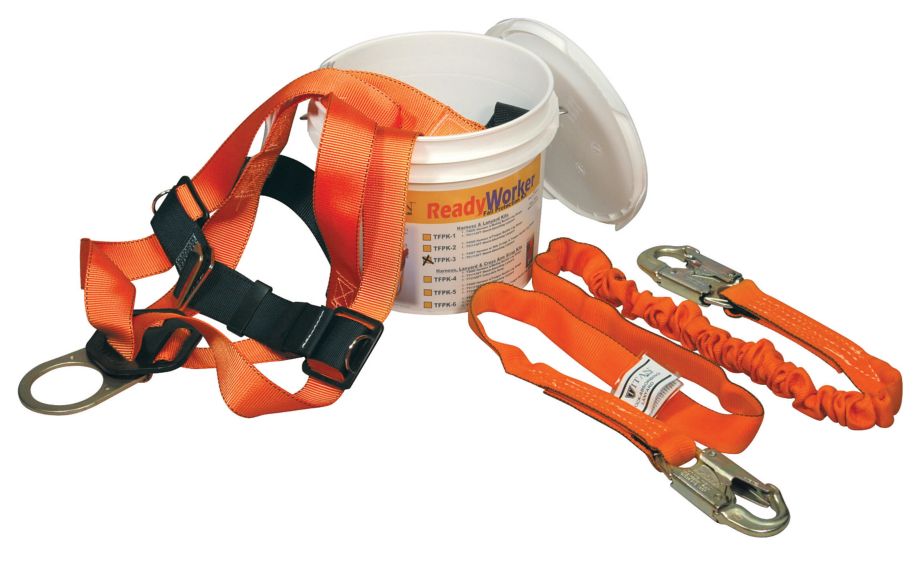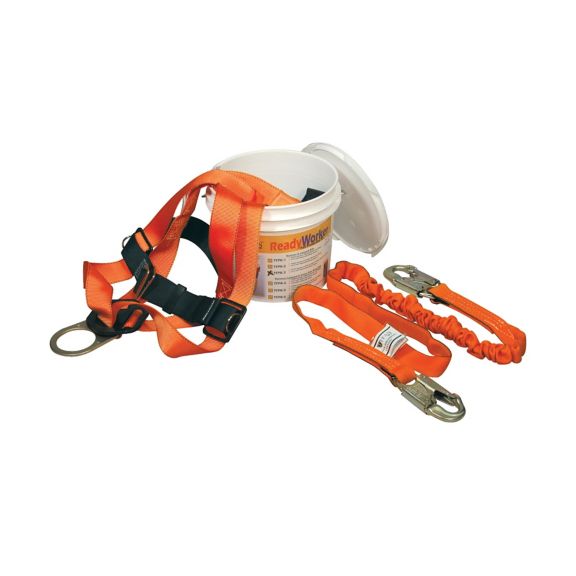 Fall protection for a variety of working-at-height applications. Titan harnesses include value-added safety features not found on many competitive brands.
Increased Comfort
Harnesses are light weight: easy to adjust and increased comfort through innovative padding. [not on all models].
Improved Harness Webbing
Fall protection safety through a high viz webbing color.
Features & Benefits:
Sliding back D-ring to adjust harness correctly
Easy adjustment for proper fit
Pull-free lanyard rings for convenience and added safety
Meets all applicable OSHA: ANSI and CSA requirements
Trilingual labeling and instructions
Others
Harness Size
Storage Container
Harness Style
Harness Style : Full Body
Others
Name
Description
File Size
Date
Size
Titan Ready Worker Info Sheet
application/pdf 149.36 KB
7/15/2021
149.36 KB
Name
Description
File Size
Date
Size
Titan Ready Worker Info Sheet
149.36 KB
7/15/2021
149.36 KB
Name
Description
File Size
Date
Size
SKUs

TFPK-1/U/6FTAK
Basic fall protection kit includes a full-body harness (universal size) with back D-ring and mating buckle leg straps and a 6 ft. shock-absorbing lanyard packaged in a waterproof bucket

TFPK-2/U/6FTAK
Basic fall protection kit includes a full-body harness (universal size) with back D-ring and tongue buckle leg straps and a 6 ft. shock-absorbing lanyard packaged in a waterproof bucket

TFPK-3/U/6FTAK
Basic fall protection kit includes a full-body harness (universal size) with back and side D-rings, tongue buckle leg straps and a 6 ft. shock-absorbing lanyard packaged in a waterproof bucket

TFPK-4/U/6FTAK
Complete fall protection kit includes a full-body harness (universal size) with back D-ring and mating buckle leg straps, a 6 ft. shock-absorbing lanyard and a 6 ft. cross-arm strap all packaged in a waterproof bucket

TFPK-5/U/6FTAK
Complete fall protection kit includes a full-body harness (universal size) with back D-ring and tongue buckle leg straps, a 6 ft. shock-absorbing lanyard and a 6 ft. cross-arm strap all packaged in a waterproof bucket

TFPK-1/U/6FTAK
Basic fall protection kit includes a full-body harness (universal size) with back D-ring and mating buckle leg straps and a 6 ft. shock-absorbing lanyard packaged in a waterproof bucket

TFPK-2/U/6FTAK
Basic fall protection kit includes a full-body harness (universal size) with back D-ring and tongue buckle leg straps and a 6 ft. shock-absorbing lanyard packaged in a waterproof bucket

TFPK-3/U/6FTAK
Basic fall protection kit includes a full-body harness (universal size) with back and side D-rings, tongue buckle leg straps and a 6 ft. shock-absorbing lanyard packaged in a waterproof bucket

TFPK-4/U/6FTAK
Complete fall protection kit includes a full-body harness (universal size) with back D-ring and mating buckle leg straps, a 6 ft. shock-absorbing lanyard and a 6 ft. cross-arm strap all packaged in a waterproof bucket

TFPK-5/U/6FTAK
Complete fall protection kit includes a full-body harness (universal size) with back D-ring and tongue buckle leg straps, a 6 ft. shock-absorbing lanyard and a 6 ft. cross-arm strap all packaged in a waterproof bucket