Harnesses, Belts & Accessories
Miller HP™ (High Performance) Non-Stretch Harness
Miller HP™ (High Performance) Non-Stretch Harnesses
Overview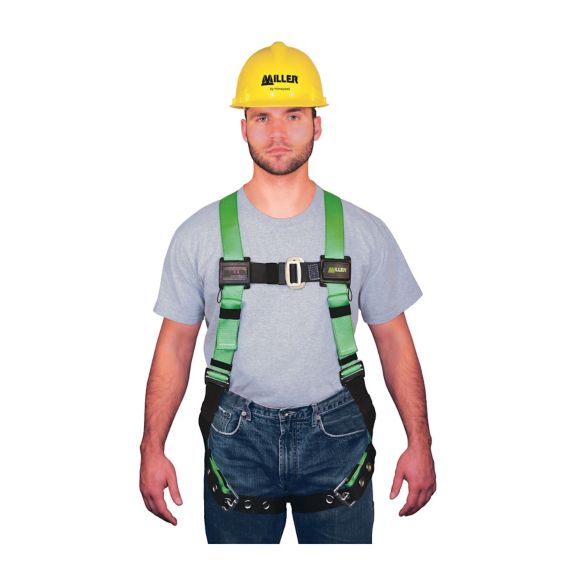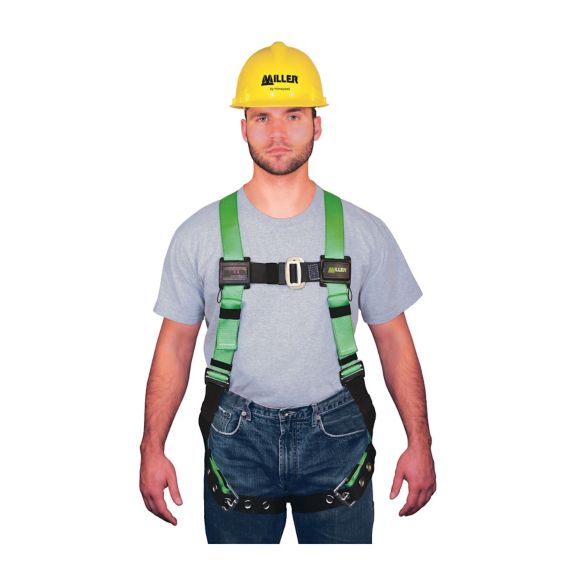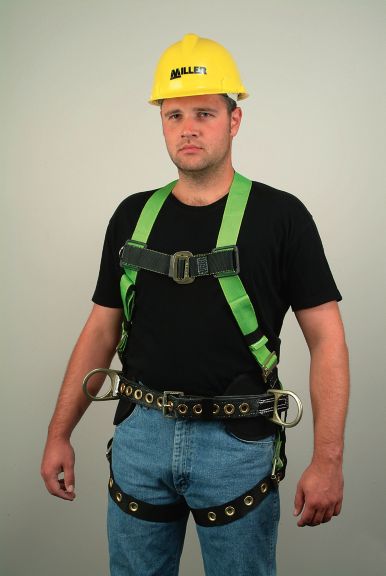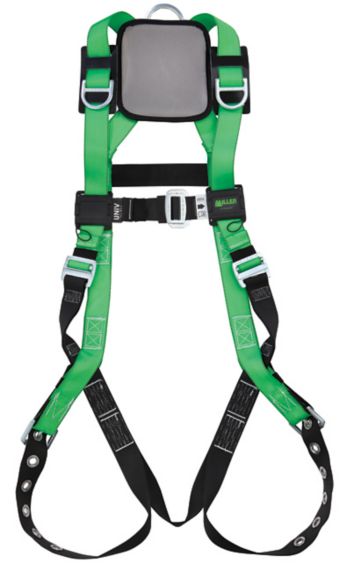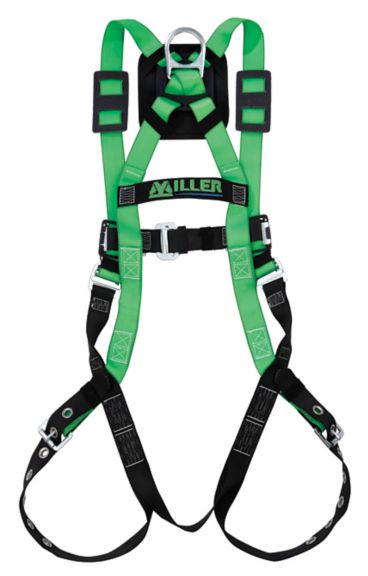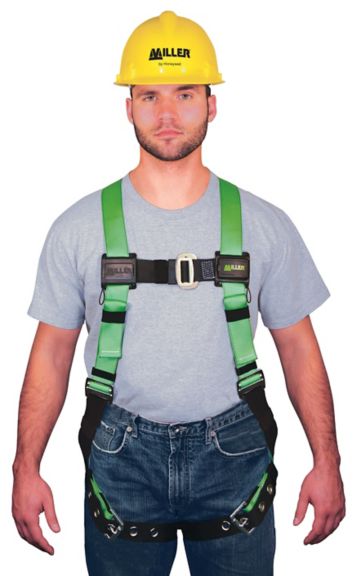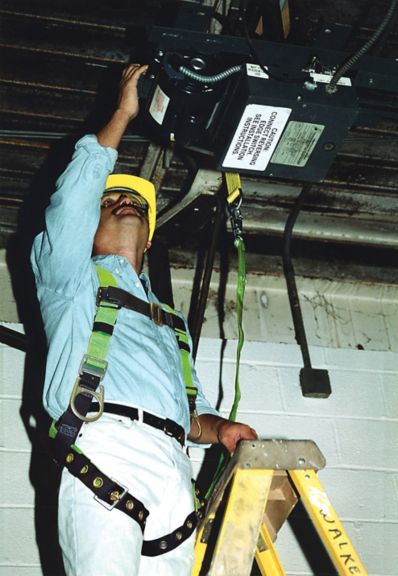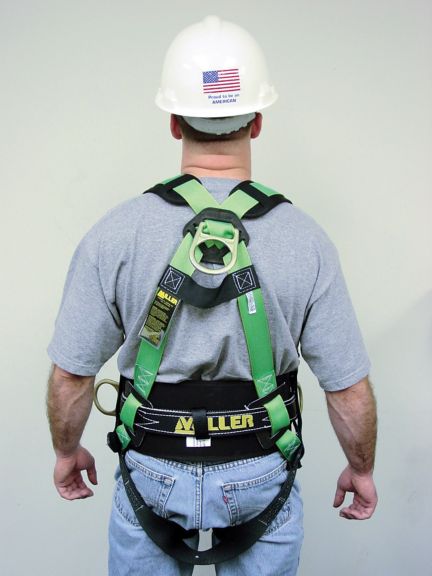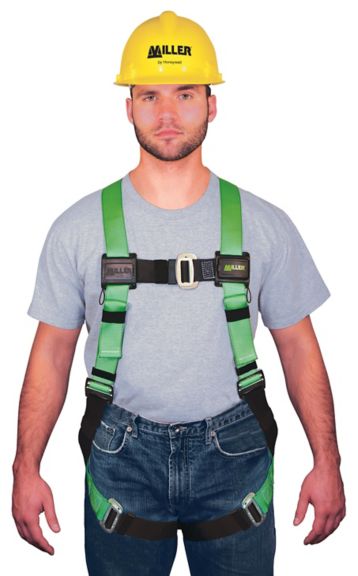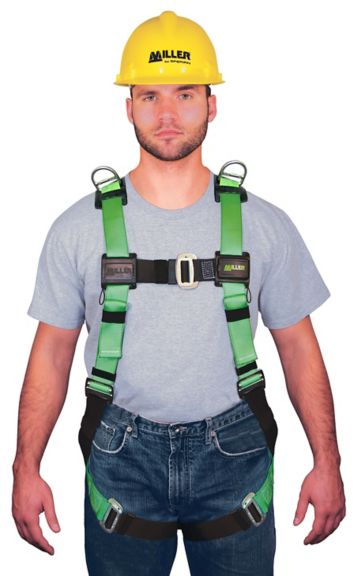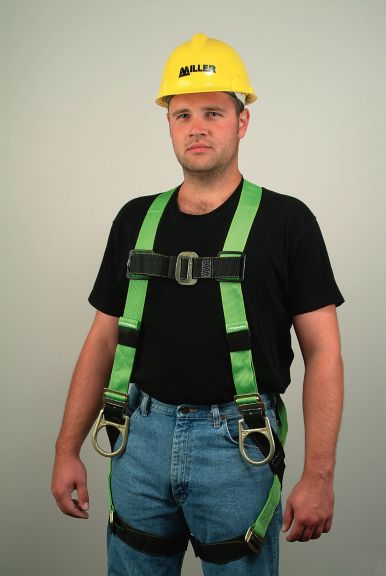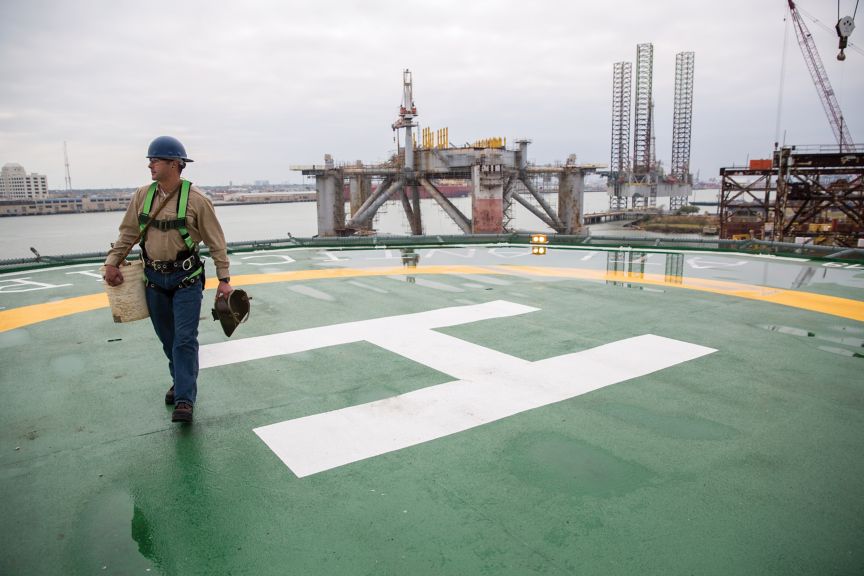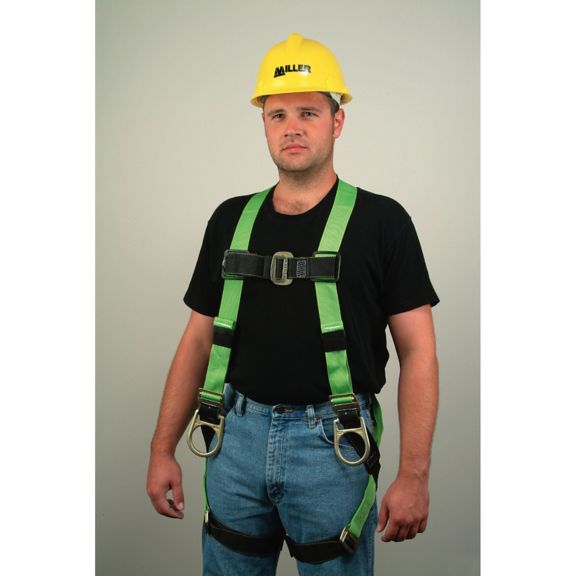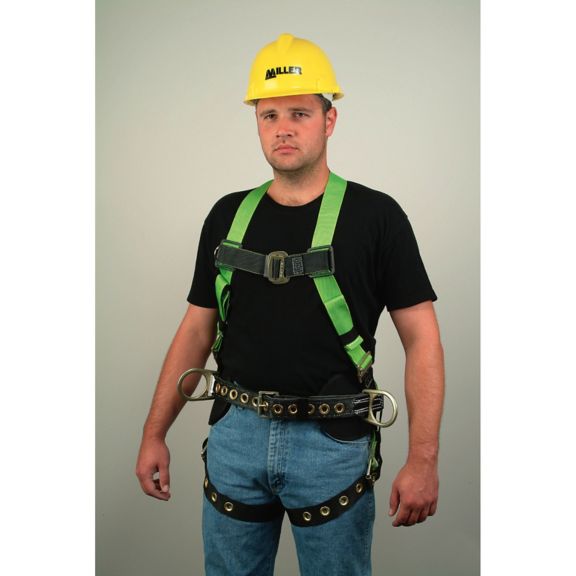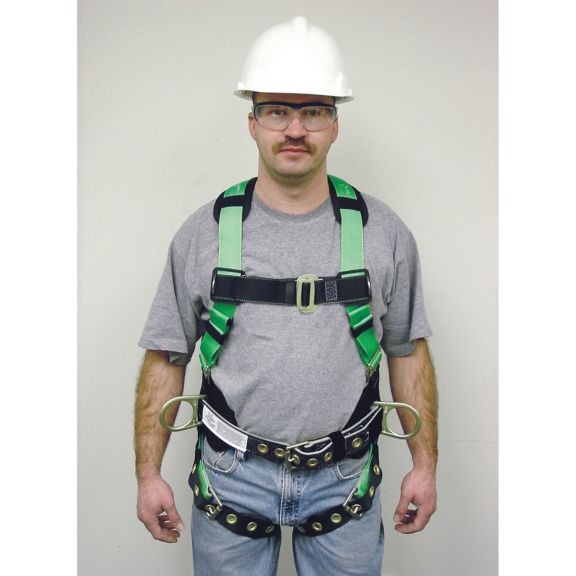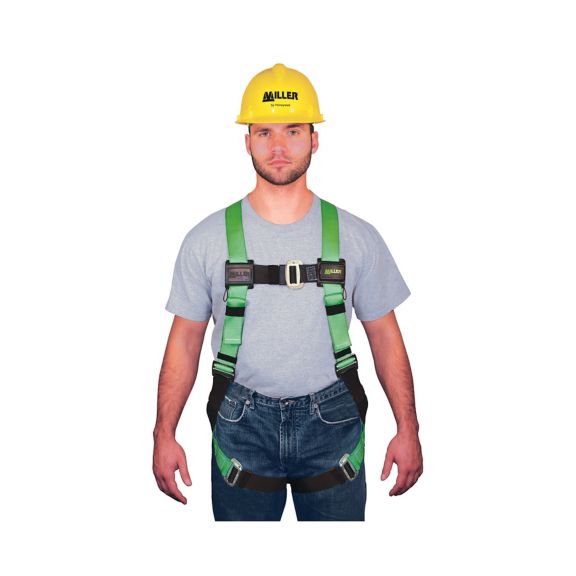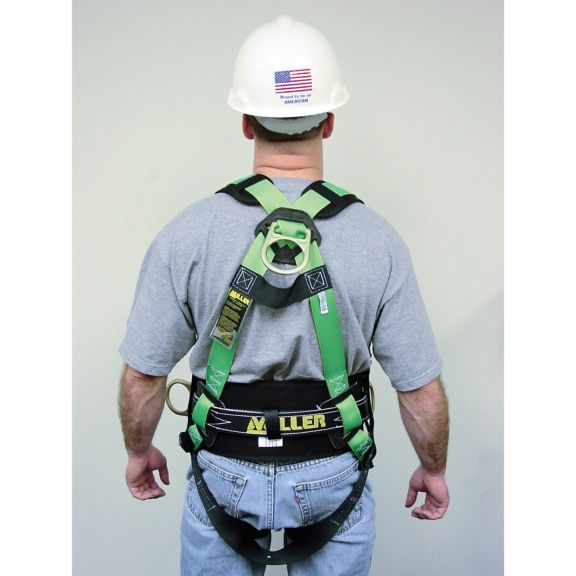 WITH NON-STRETCH WEBBING
Miller HP™ (High Performance) Non-Stretch Harnesses include belt loops and Comfort-Touch Back D-Ring Pad for ease of use and comfort.
Enhances Comfort
Comfort-touch back D-ring pad is designed with breathable material for cooler extended-wear and quick tangle free donning.
Minimizes Damage
Self-contained label pack encapsulates labels: minimizing damage and loss.
Features & Benefits:
Rated to 400 lbs. (181.4 kg) capacity
Integrated and oversized pull-free lanyard rings
Bright colors make the HP non-stretch harnesses readily visible and easy to inspect
Others
RFID
Shoulder Strap Buckle Type
Chest Strap Buckle Type

Mating Buckle

Mating Buckle

Leg Strap Buckle Type

Mating Buckle

Tongue Buckle

Webbing Material
Sub-Pelvic Strap
Padding Location
D-Ring Locations
D-Ring Material
Webbing Color
Harness Style
Webbing Type

Non-Stretchable

Non-Stretchable

Product Type
Harness Size
Others
Shoulder Strap Buckle Type

Chest Strap Buckle Type

Mating Buckle

Mating Buckle

Leg Strap Buckle Type

Mating Buckle

Tongue Buckle

Webbing Type

Non-Stretchable

Non-Stretchable
Shoulder Strap Buckle Type : Friction|Friction
Chest Strap Buckle Type : Mating Buckle|Mating Buckle
Leg Strap Buckle Type : Mating Buckle|Tongue Buckle
Webbing Material : Polyester|Polyester
Sub-Pelvic Strap : Yes|Yes
Padding Location : Back|Back
D-Ring Locations : Back|Side
D-Ring Material : Steel|Steel
Webbing Color : Green|Green
Harness Style : Non-Stretch|Non-Stretch
Webbing Type : Non-Stretchable|Non-Stretchable
Product Type : Harness Degrees Celsius
Data Sheet
Name
Description
File Size
Date
Size
HP Series Non-Stretch Harness 650T Data Sheet
application/pdf 66.12 KB
7/15/2021
66.12 KB
HP Series Non-Stretch Harness 850T Data Sheet
application/pdf 95.09 KB
7/15/2021
95.09 KB
Manuals and Guides
Name
Description
File Size
Date
Size
Harness User Manual Rev G
application/pdf 2.8 MB
9/23/2022
2.8 MB
Name
Description
File Size
Date
Size
HP Series Non-Stretch Harness 650T Data Sheet
66.12 KB
7/15/2021
66.12 KB
Harness User Manual Rev G
2.8 MB
9/23/2022
2.8 MB
HP Series Non-Stretch Harness 850T Data Sheet
95.09 KB
7/15/2021
95.09 KB
Name
Description
File Size
Date
Size
HP Series Non-Stretch Harness 650T Data Sheet
66.12 KB
7/15/2021
HP Series Non-Stretch Harness 850T Data Sheet
95.09 KB
7/15/2021
Harness User Manual Rev G
2.8 MB
9/23/2022
SKUs

180016/U
650TFD W/YELLOW WEB/NO 9090 PD

180016/U
650TFD W/YELLOW WEB/NO 9090 PD