Harnesses, Belts & Accessories
Miller™ Standard Non-Stretch Harnesses
Miller™ Standard Non-Stretch Harnesses
Overview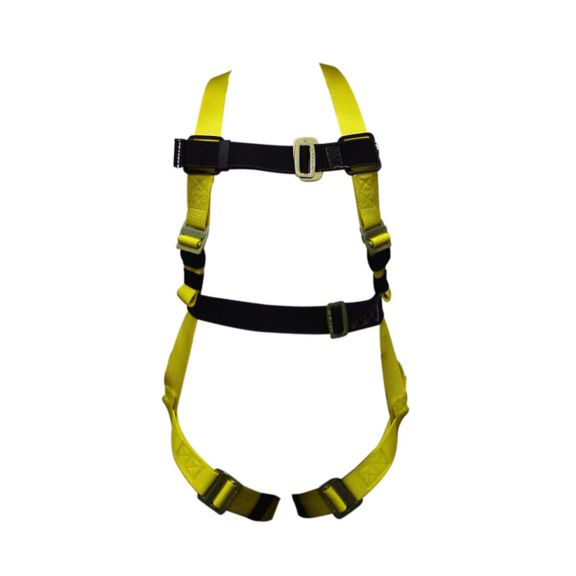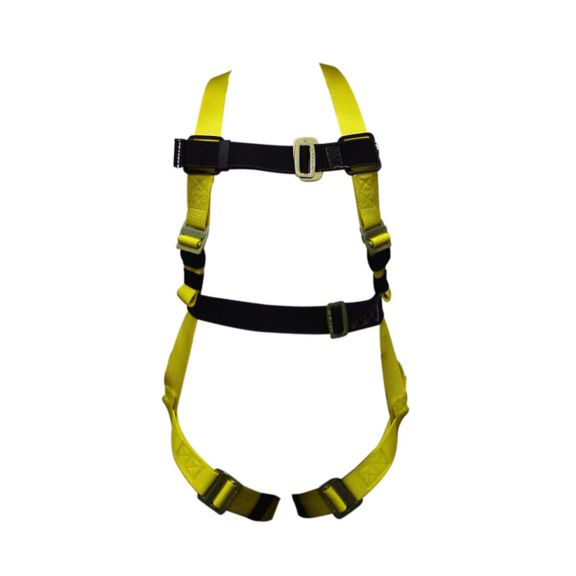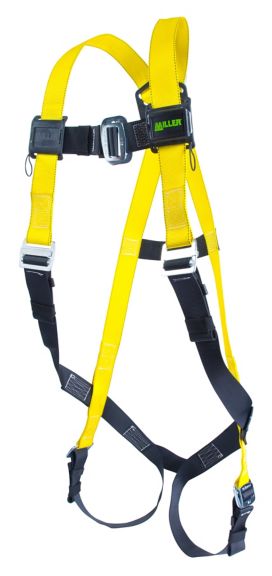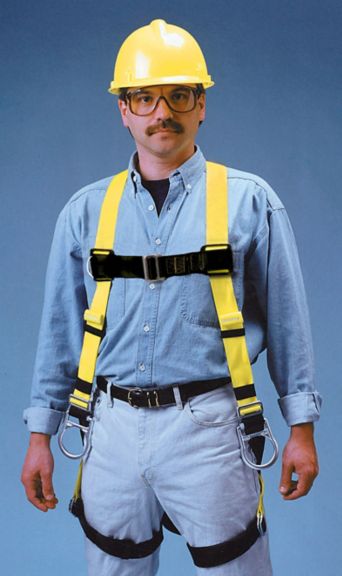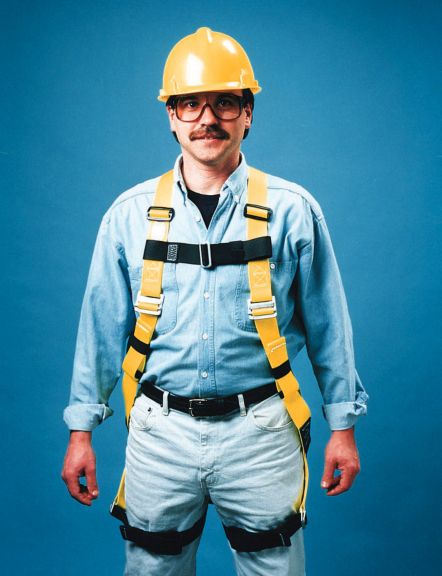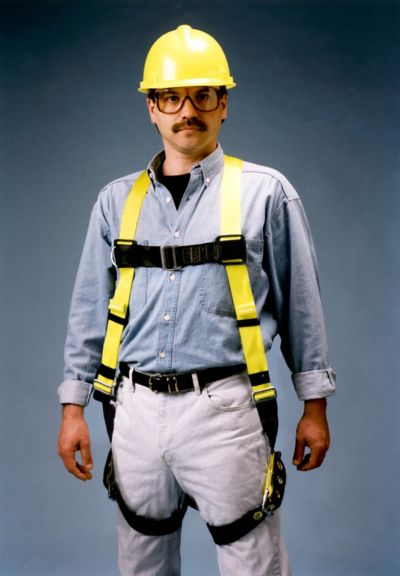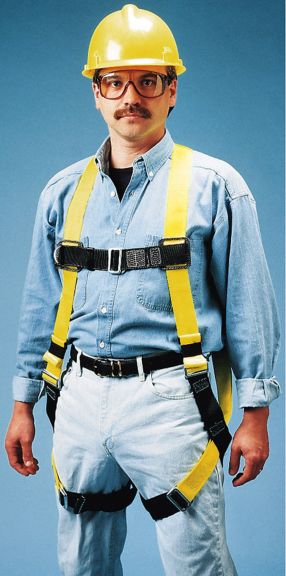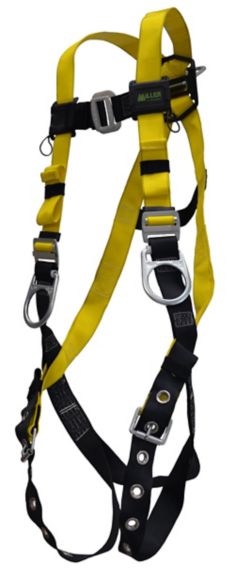 FULL-BODY HARNESS
Miller Harnesses offer a variety of traditional: non-stretch full-body harnesses that are available in lightweight: durable: yellow polyester webbing.
Easily Adjustable
Miller™ Standard Non-Stretch Harnesses feature pull-up or pull-down adjustment and a variety of connectors including mating: friction: and tongue buckles.
Improved Safety
Our full-body harness is designed with non-stretch material to protect workers from slipping out of the equipment during a fall. Rated to 400-lbs. (181.4 kg) capacity.
Features & Benefits:
Bright webbing colors are easily visible enhancing compliance and inspection
Self-contained label pack encapsulates labels minimizing damage and loss
Integrated and oversized pull-free lanyard rings
Others
RFID
Shoulder Strap Buckle Type
Chest Strap Buckle Type
Leg Strap Buckle Type

Mating Buckle

Tongue Buckle

Webbing Material
Sub-Pelvic Strap
D-Ring Locations
D-Ring Material
Webbing Color
Harness Style
Webbing Type
Product Type
Harness Size
Others
Shoulder Strap Buckle Type

Leg Strap Buckle Type

Mating Buckle

Tongue Buckle
Shoulder Strap Buckle Type : Friction
Chest Strap Buckle Type : Mating Buckle
Leg Strap Buckle Type : Mating Buckle|Tongue Buckle
Webbing Material : Polyester
D-Ring Locations : Back|Side
Harness Style : Non-Stretch
Webbing Type : Non-Stretchable
Product Type : Harness Degrees Celsius
Harness Size : S/M|U|XXL|XXXL
Data Sheet
Name
Description
File Size
Date
Size
Non-stretch Harness 850 Series Data Sheet
application/pdf 59.27 KB
7/15/2021
59.27 KB
Non-stretch Harness 8095 Series Data Sheet
application/pdf 48 KB
7/15/2021
48 KB
Non-stretch Harness 650 Series Data Sheet
application/pdf 73.2 KB
7/15/2021
73.2 KB
Manuals and Guides
Name
Description
File Size
Date
Size
Harness User Manual Rev G
application/pdf 2.8 MB
9/23/2022
2.8 MB
Name
Description
File Size
Date
Size
Name
Description
File Size
Date
Size

650-4/UYK
Friction buckle shoulder straps, mating buckle chest strap, and tongue buckle leg straps - universal

650-58/UYK
Friction buckle shoulder straps, mating buckle chest strap, tongue buckle leg straps, and side D-rings - universal

650-7/UYK
Friction buckle shoulder straps, mating buckle chest and leg straps, and side D-rings - universal

650/UYK
Friction buckle shoulder straps and mating buckle chest and leg straps - universal

850-4/UYK
Friction buckle shoulder straps, mating buckle chest strap, and tongue buckle leg straps - universal

850-7/UYK
Friction buckle shoulder straps, mating buckle chest and leg straps and side D-rings - universal

850/UYK
Friction buckle shoulder straps, and mating buckle chest and leg straps - universal

650-4/UYK
Friction buckle shoulder straps, mating buckle chest strap, and tongue buckle leg straps - universal

650-58/UYK
Friction buckle shoulder straps, mating buckle chest strap, tongue buckle leg straps, and side D-rings - universal

650-7/UYK
Friction buckle shoulder straps, mating buckle chest and leg straps, and side D-rings - universal

650/UYK
Friction buckle shoulder straps and mating buckle chest and leg straps - universal

850-4/UYK
Friction buckle shoulder straps, mating buckle chest strap, and tongue buckle leg straps - universal

850-7/UYK
Friction buckle shoulder straps, mating buckle chest and leg straps and side D-rings - universal

850/UYK
Friction buckle shoulder straps, and mating buckle chest and leg straps - universal