Rescue & Descent
Miller Universal Rescue System (Series 70)
Miller Universal Rescue System (Series 70)
Overview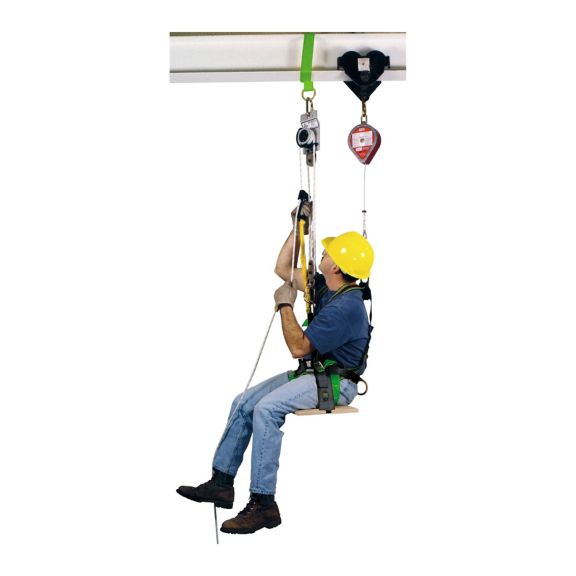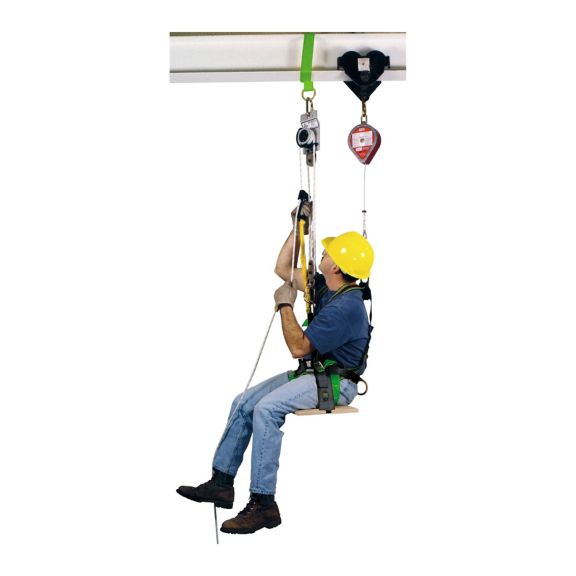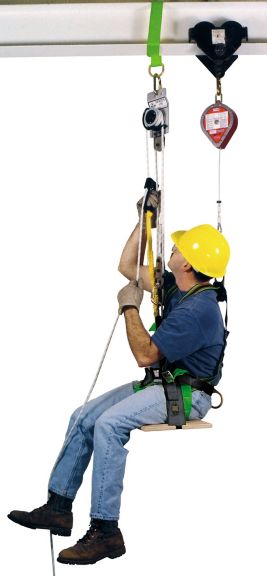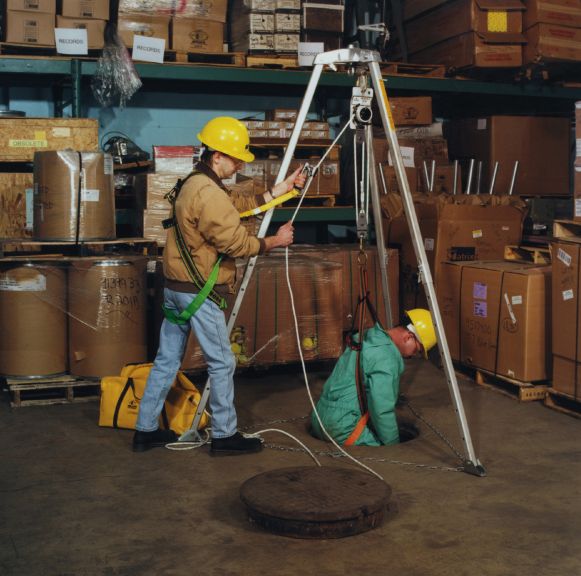 The Miller Universal Rescue System (Series 70) is a lightweight: compact: versatile access and retrieval rope system.
Easy To Use
Simple: one-person operation: the rope control handle allows the user to easily ascend and descend the rope line.
Added Safety
Should an emergency rescue situation occur: a top-side worker may activate the system to retrieve the user.
Features & Benefits:
Aluminum head assembly with roller pulley and anti-reversing lock
Kernmantle rope with a tensile strength of 5600 lbs.(25kN)and high-temperature resistance to 360°F (182°C)
Rope control handle with friction locking device and with permanently attached Manyard™ shock-absorbing lanyard
Two carabiners
Convenient carrying bag
Ideal for: refineries: grain elevators: subways: fire departments: breweries: chairlifts: window washing: confined spaces: shipbuilding: transmission towers: power plants: offshore drilling and bridge inspection
A secondary fall arrest system is recommended
Others
Material
Kit Includes

Kernmantle Rope

Two Carabiners
Others
Kit Includes

Kernmantle Rope

Two Carabiners
Kit Includes : Kernmantle Rope|Two Carabiners
Data Sheet
Name
Description
File Size
Date
Size
Series 70 Universal Rescue System Data Sheet
application/pdf 69.36 KB
7/15/2021
69.36 KB
Manuals and Guides
Name
Description
File Size
Date
Size
Universal Rescue System User Manual
application/pdf 106.42 KB
7/15/2021
106.42 KB
Name
Description
File Size
Date
Size
Series 70 Universal Rescue System Data Sheet
69.36 KB
7/15/2021
69.36 KB
Universal Rescue System User Manual
106.42 KB
7/15/2021
106.42 KB
Name
Description
File Size
Date
Size
Series 70 Universal Rescue System Data Sheet
69.36 KB
7/15/2021
Universal Rescue System User Manual
106.42 KB
7/15/2021

70-100/100FT
ANSI Z359-2007 Compliant - 25' working length

70-200/200FT
ANSI Z359-2007 Compliant - 50' working length

70-400/400FT
ANSI Z359-2007 Compliant - 100' working length

70-500/500FT
ANSI Z359-2007 Compliant - 125' working length

70-100/100FT
ANSI Z359-2007 Compliant - 25' working length

70-200/200FT
ANSI Z359-2007 Compliant - 50' working length

70-400/400FT
ANSI Z359-2007 Compliant - 100' working length

70-500/500FT
ANSI Z359-2007 Compliant - 125' working length