Self-Retracting Lifelines & Personal Fall Limiters
Miller Retractable Web Lanyards
Miller Retractable Web Lanyards
Overview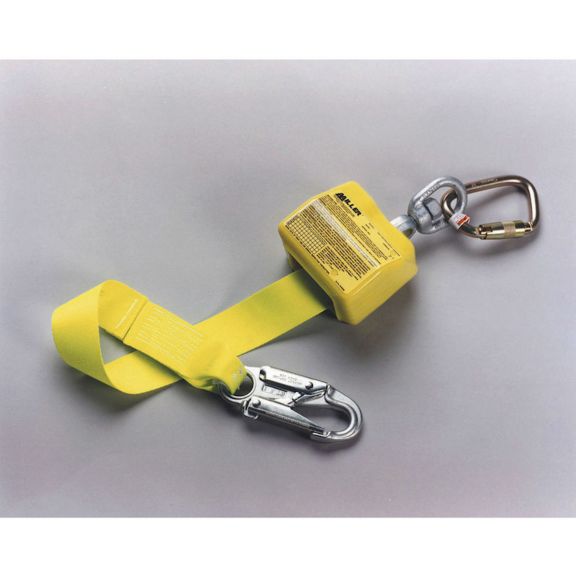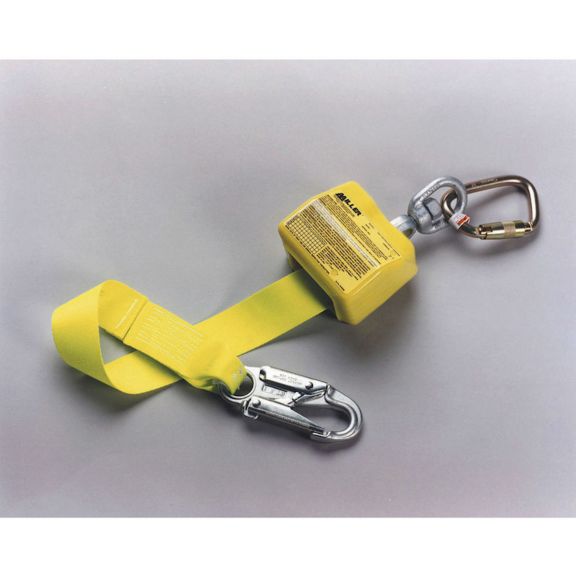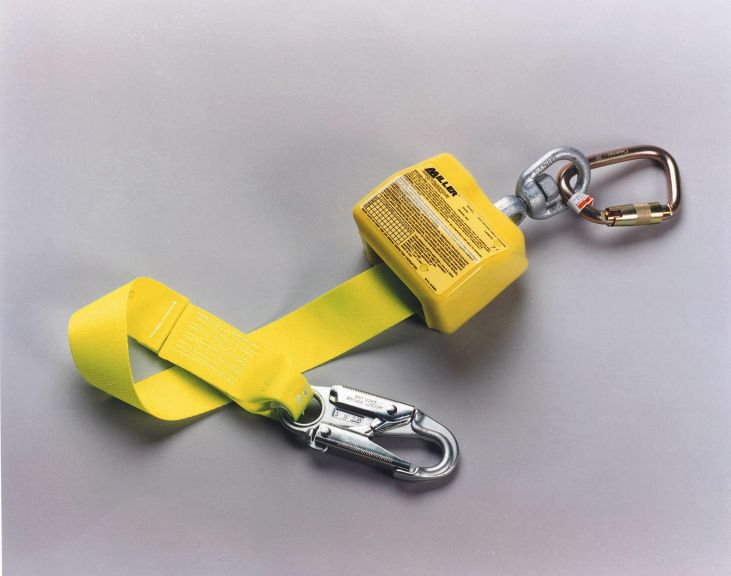 Designed for limited-range applications: the Miller Retractable Web Lanyard is ideal for order picker and warehouse applications.
Dependable
Available in 8-ft. and 10-ft. lengths of durable polyester webbing: Equipped with a Fall Indicator: in the event of a fall: to indicate when the unit has been subjected to fall arresting forces in the event of a fall and should be removed from service.
Lightweight
Compact and lightweight unit with built in top swivel provides enhanced comfort and user mobility.
Features & Benefits:
Lightweight and Dependable
Others
Self-Retracting Device Type
Application
Others
Self-Retracting Device Type
Self-Retracting Device Type : Personal Fall Limiter
Application : Non-Leading Edge
Data Sheet
Name
Description
File Size
Date
Size
8327 Retractable Web Lanyard Data Sheet
application/pdf 549.77 KB
7/15/2021
549.77 KB
Manuals and Guides
Name
Description
File Size
Date
Size
SRL User Manual
application/pdf 2.9 MB
7/15/2021
2.9 MB
Name
Description
File Size
Date
Size
SRL User Manual
2.9 MB
7/15/2021
2.9 MB
8327 Retractable Web Lanyard Data Sheet
549.77 KB
7/15/2021
549.77 KB
Name
Description
File Size
Date
Size
8327 Retractable Web Lanyard Data Sheet
549.77 KB
7/15/2021
SRL User Manual
2.9 MB
7/15/2021
SKUs

8327-Z7/10FTYL
Retractable web lanyard, 10' polyester webbing, swivel, with 3,600-lb. gated carabiner and 3,600-lb. gated aluminum snap hook

8327-Z7/6FTYL
Retractable web lanyard,6' polyester webbing, swivel, with 3,600-lb. gated carabiner and 3,600-lb. gated aluminum snap hook

8327-Z7/7FTYL
Retractable web lanyard,7' polyester webbing, swivel, with 3,600-lb. gated carabiner and 3,600-lb. gated aluminum snap hook

8327-Z7/8FTYL
Retractable web lanyard, 8' polyester webbing, swivel, with 3,600-lb. gated carabiner and 3,600-lb. gated aluminum snap hook

8327/7FTYL
Retractable web lanyard, 7' Polyester webbing, swivel and carabiner

8327/8FTYL
Retractable web lanyard, 8' Polyester webbing, swivel and carabiner

8327C/8FTYL
RETRACTABLE LANY W/SHACKLE

AD6902-Z7/8FTYL
Retractable web lanyard, 8' polyester webbing, swivel, 2 carabiners with 3,600-lb. rated gates

AD6902/8FTYL
Retractable web lanyard, 8' polyester webbing, swivel, 2 carabiners

8327-Z7/10FTYL
Retractable web lanyard, 10' polyester webbing, swivel, with 3,600-lb. gated carabiner and 3,600-lb. gated aluminum snap hook

8327-Z7/6FTYL
Retractable web lanyard,6' polyester webbing, swivel, with 3,600-lb. gated carabiner and 3,600-lb. gated aluminum snap hook

8327-Z7/7FTYL
Retractable web lanyard,7' polyester webbing, swivel, with 3,600-lb. gated carabiner and 3,600-lb. gated aluminum snap hook

8327-Z7/8FTYL
Retractable web lanyard, 8' polyester webbing, swivel, with 3,600-lb. gated carabiner and 3,600-lb. gated aluminum snap hook

8327/7FTYL
Retractable web lanyard, 7' Polyester webbing, swivel and carabiner

8327/8FTYL
Retractable web lanyard, 8' Polyester webbing, swivel and carabiner

8327C/8FTYL
RETRACTABLE LANY W/SHACKLE

AD6902-Z7/8FTYL
Retractable web lanyard, 8' polyester webbing, swivel, 2 carabiners with 3,600-lb. rated gates

AD6902/8FTYL
Retractable web lanyard, 8' polyester webbing, swivel, 2 carabiners