Self-Retracting Lifelines & Personal Fall Limiters
Miller® TurboLite™ Edge Personal Fall Limiters
Webbing Lifeline for Edge Applications
Overview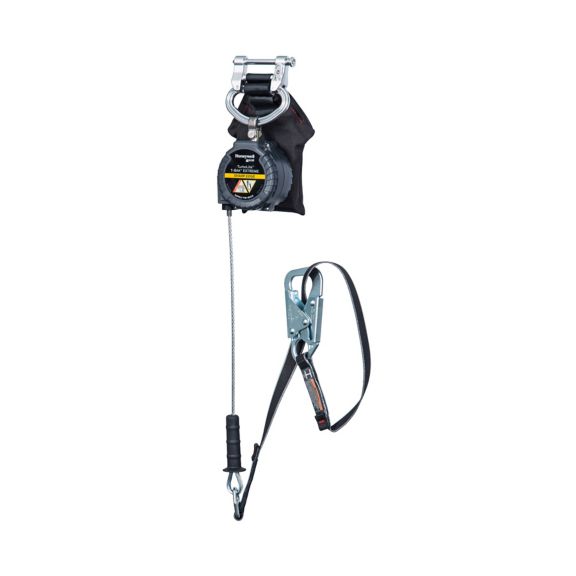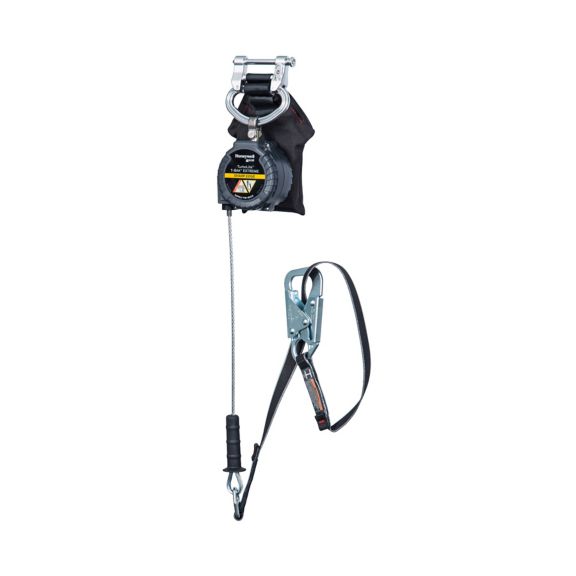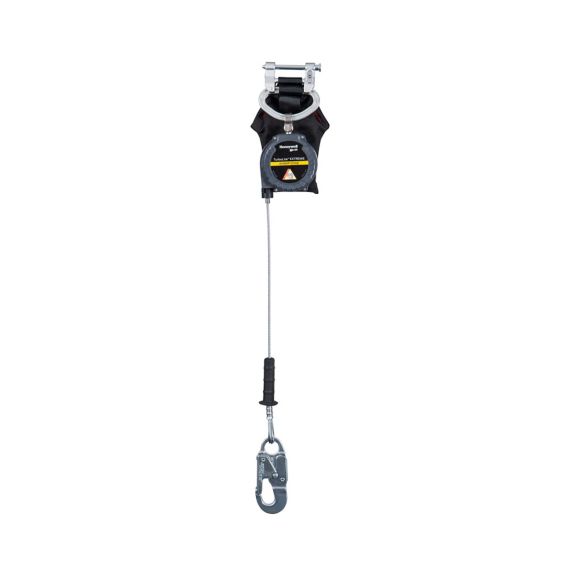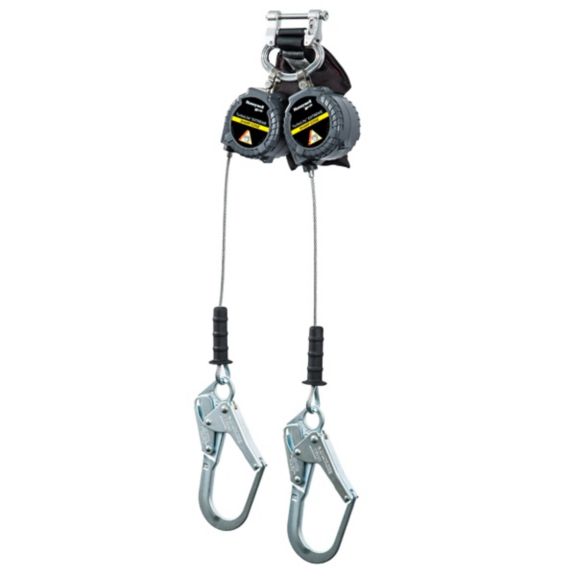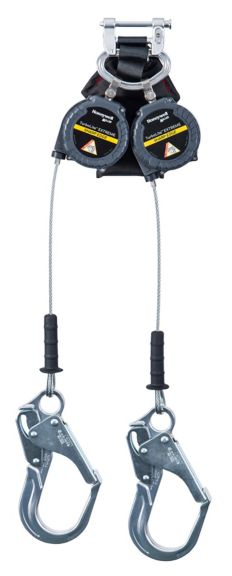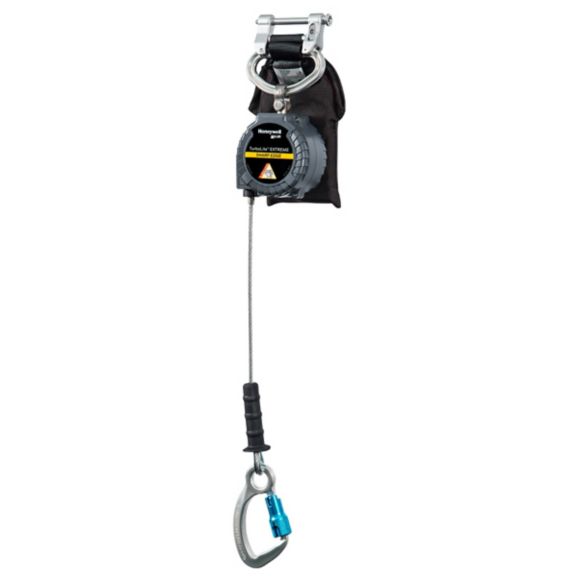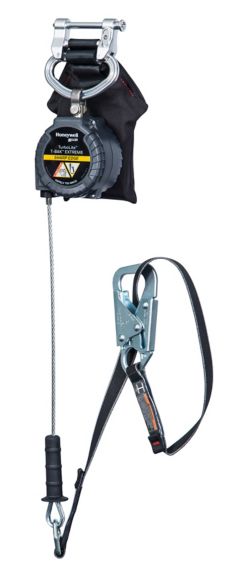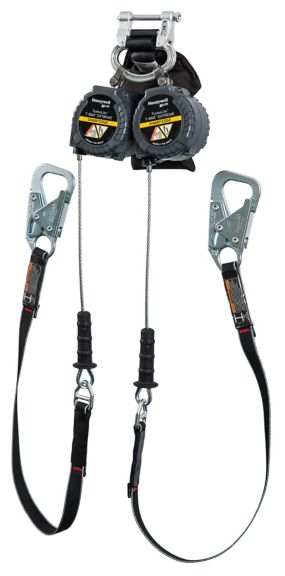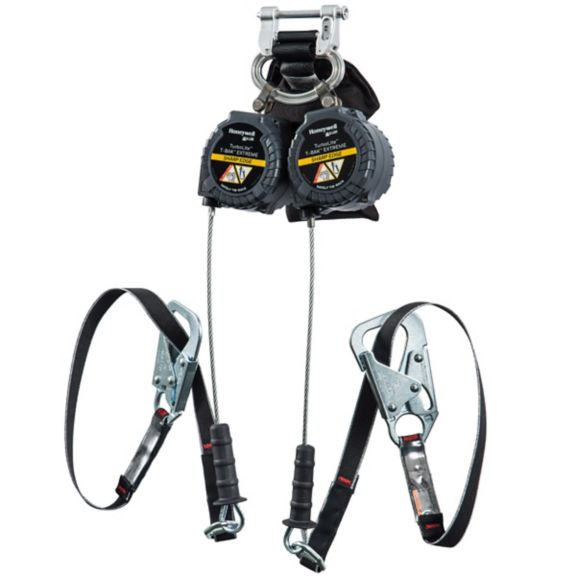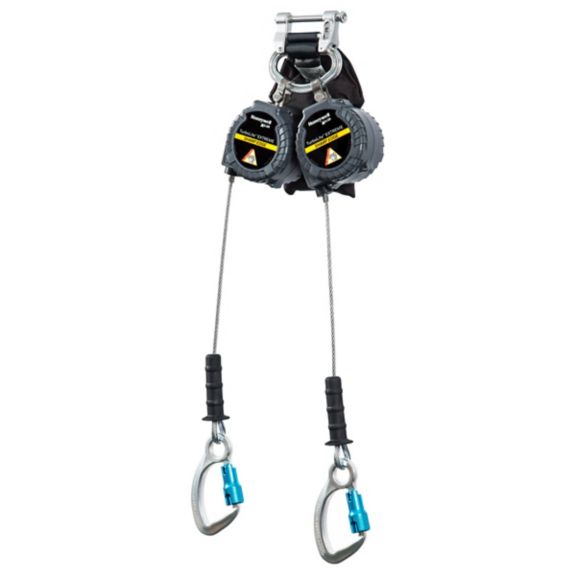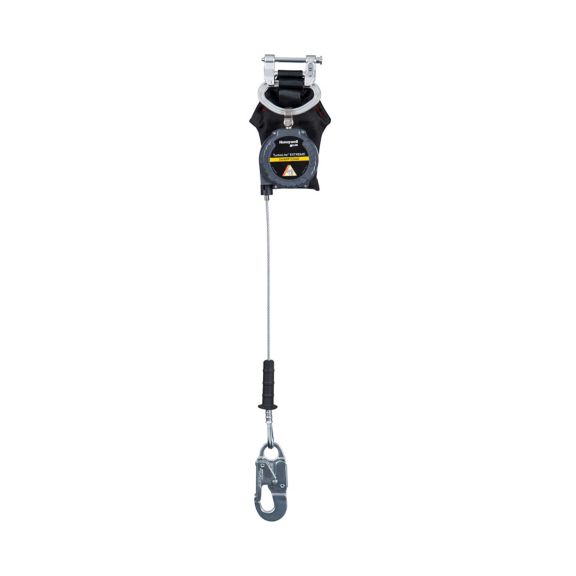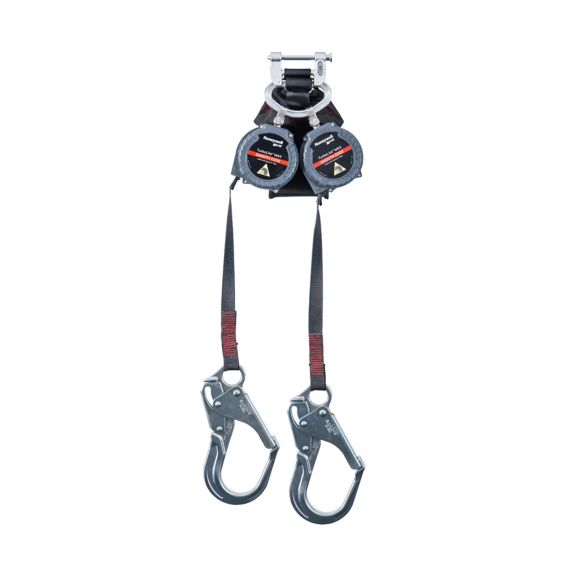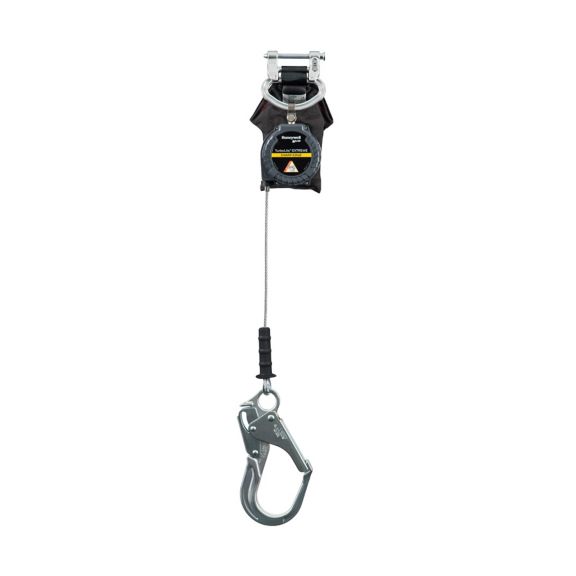 Whether you work in construction, industrial, or even wind power, units for sharp and smooth edges including options for tie-back applications will help you ensure workers are safe in applications requiring foot-level tie off or work near edges.
TurboLite Edge PFLs are engineered to deliver the assurance you expect from Miller, and are available in a wide range of lengths with innovative features:
Versatile – Can be connected at foot-level and above for workers up to 420 lbs.
Repairable – If one unit of a twin model is damaged, the product can be sent to Honeywell for replacement.
Compact and Lightweight – Reduce your fatigue, increase your productivity.
Simple – Easy to install, easy to use.
Configurable – A wide range of working lengths featuring cable, web, and tie-back options with a variety of lifeline connectors.
Reduced fall clearance compared to a shock-absorbing lanyard – Effective solution for applications with limited fall clearance.
Durability – High-impact nylon housing and abrasion-resistant webbing.
Superior Mobility – Integral swivel design increases worker mobility and prevents lifeline from twisting.
Twin models available – Provide for 100% tie-off connection.
Others
Breaking Strength

13.34 kilonewton

13.34 US Pound

Self-Retracting Device Type
Others
Breaking Strength

13.34 kilonewton

13.34 US Pound

Self-Retracting Device Type
Breaking Strength : 13.34 kilonewton|13.34 US Pound
Self-Retracting Device Type : Self-Retracting Lifeline
Data Sheet
Name
Description
File Size
Date
Size
TurboLite T-Bak Extreme Data Sheet
application/pdf 496.92 KB
7/15/2021
496.92 KB
TurboLite Extreme Edge Data Sheet
application/pdf 656.68 KB
7/15/2021
656.68 KB
TurboLite Max Smooth Edge Data Sheet Rev D
application/pdf 609.49 KB
7/12/2022
609.49 KB
TurboLite T-Bak Smooth Edge Data Sheet
application/pdf 396.63 KB
7/15/2021
396.63 KB
Manuals and Guides
Name
Description
File Size
Date
Size
TurboLite™ Edge Personal Fall Limiters - User Manual
application/pdf 1023.84 KB
10/5/2021
1023.84 KB
Brochure
Name
Description
File Size
Date
Size
TurboLite Edge Brochure
application/pdf 2.47 MB
7/15/2021
2.47 MB
TurboLite Edge Brochure- Canadian
application/pdf 9.48 MB
7/15/2021
9.48 MB
Others
Name
Description
File Size
Date
Size
TurboLite edge FAQ'S
application/pdf 560.96 KB
7/15/2021
560.96 KB
Name
Description
File Size
Date
Size
Name
Description
File Size
Date
Size