First Aid Kits
Honeywell North First Aid Unitized Kit and Refill
Honeywell North First Aid Unitized Kit and Refill
Overview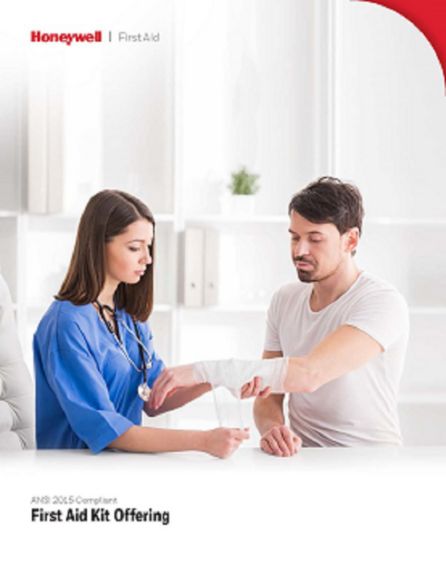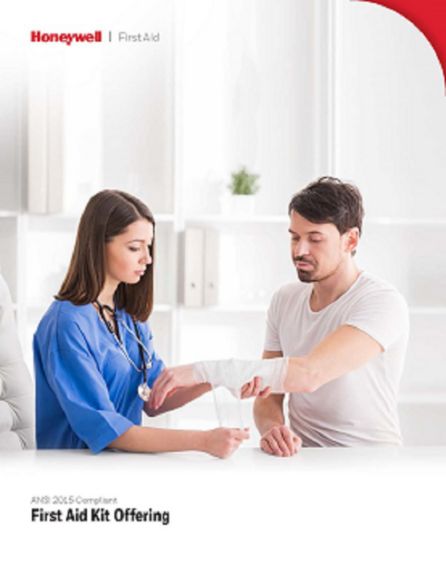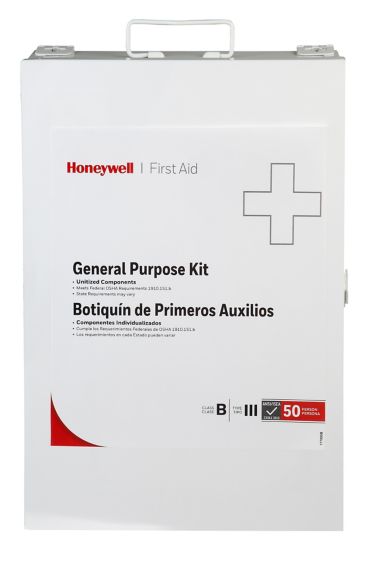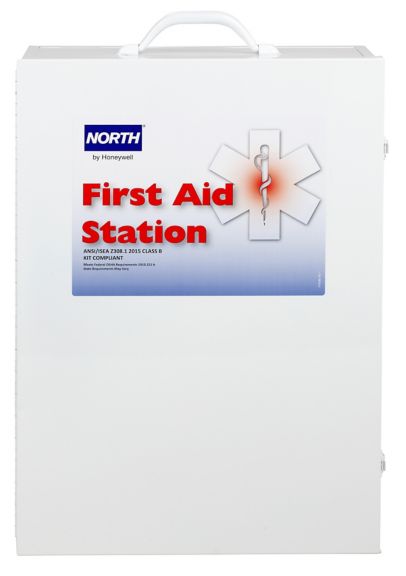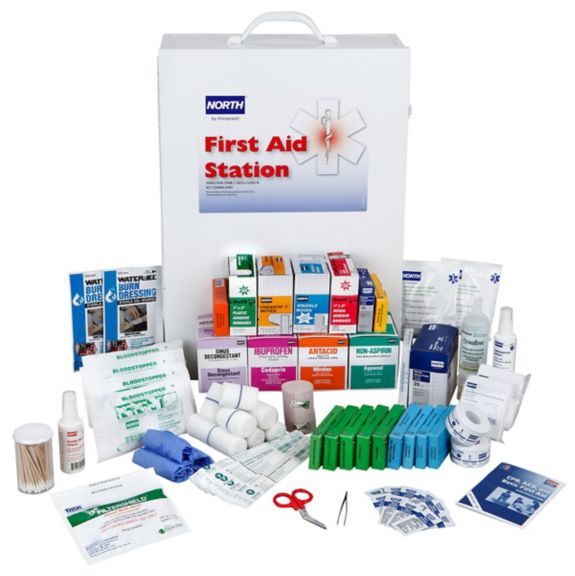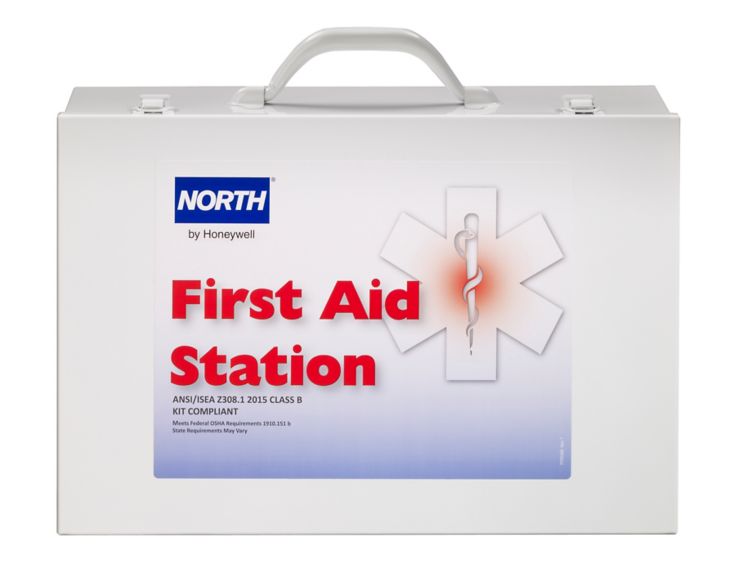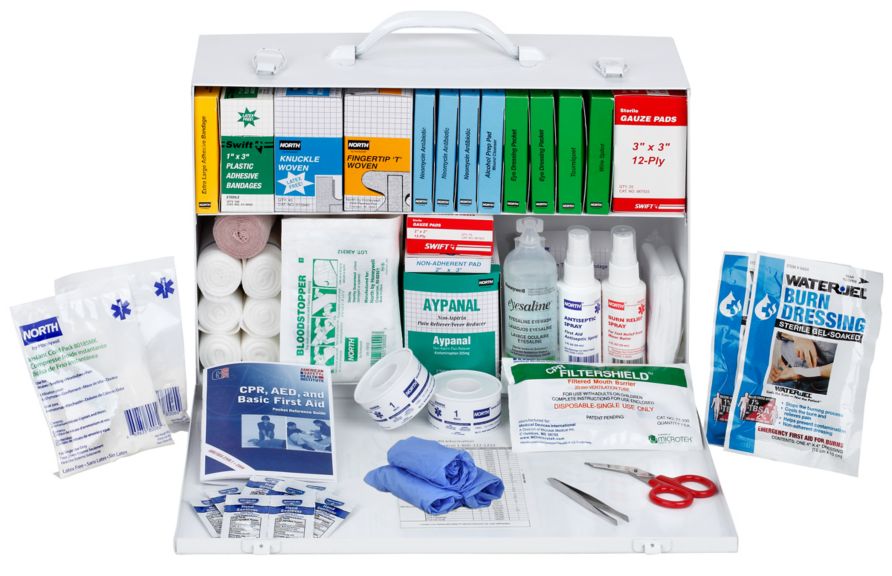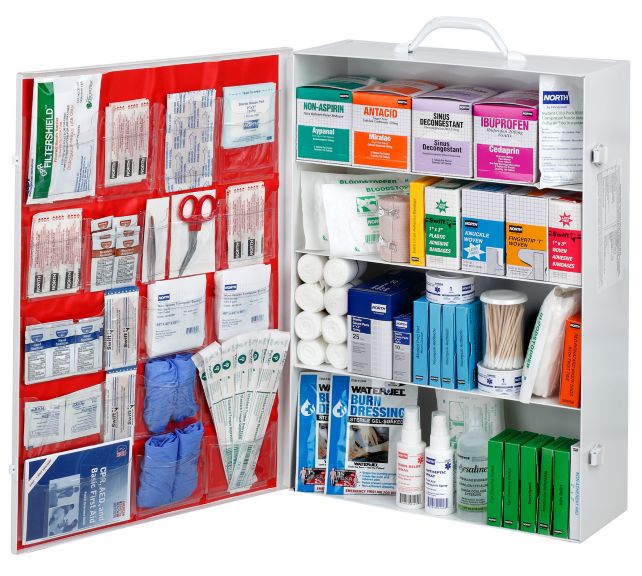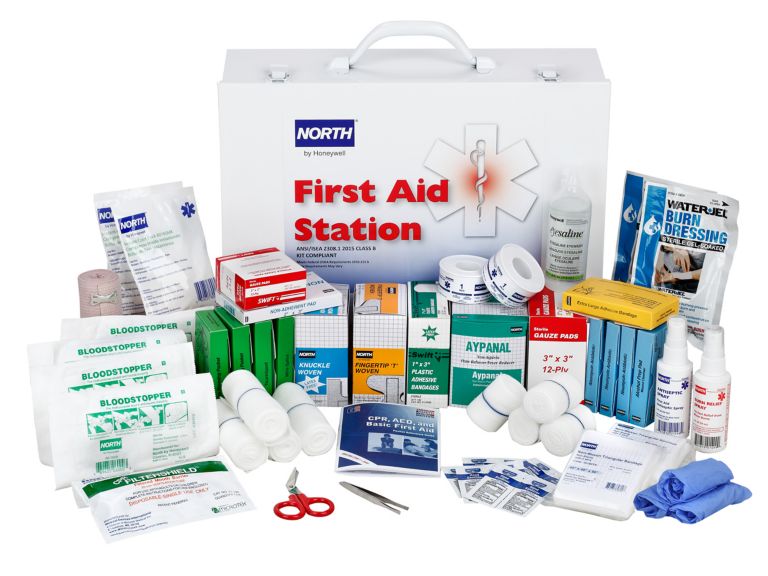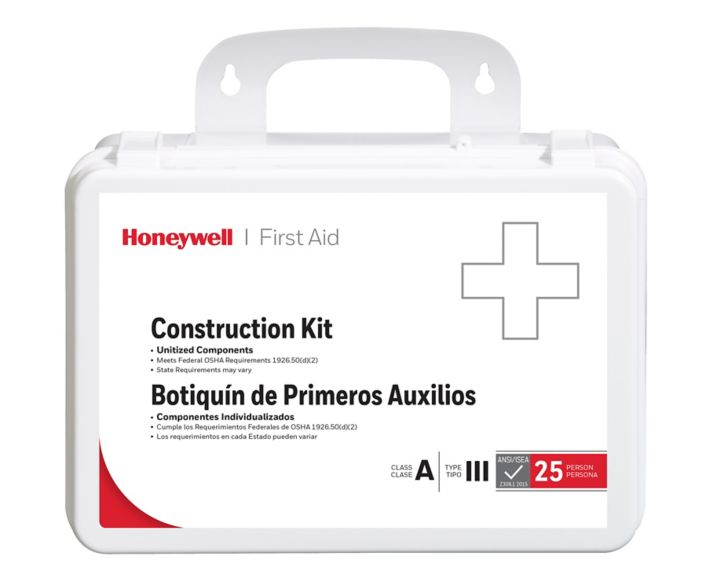 Honeywell now offers a full assortment of First Aid Kits compliant with the latest ANSI revision, including bulk, unitized, stations and refills. The latest revision maintains the four types of kits and introduces a separation into two classes.
Kits in class A include a basic range of products to deal with the most common types of injuries. Class B kits include a broader range and quantity of supplies to deal with injuries encountered in more populated: complex and/or high-risk workplaces.
Each class has a minimum required fill with increased quantities and/or variety. Refer to ANSI/ISEA Z308.1-2015 standard for full details. ANSI does not enforce laws or write regulations.
The standard is intended as a guide to aid the manufacturer: consumer and general public.
Features & Benefits:
Providing alternatives for current ANSI-compliant kits
Covering our best-performing items
Customers have identified a gap in our portfolio
ANSI-essentials
ANSI-compliant unitized kits
ANSI-compliant refills
Latest revision has been in effect since June 2016
Compliance with ANSI is voluntary
Compliance is preferred for convenience and reassurance
Incident Type : Industrial
Others
Name
Description
File Size
Date
Size
HS_honeywell_north_first_aid_unitized_kit_and_refill_honeywell-north-first-aid-unitized-kit-and-refill.pdf
application/pdf 155.7 KB
7/15/2021
155.7 KB
HS_honeywell_north_first_aid_unitized_kit_and_refill_hon first aid guide final 5-3-17.pdf
application/pdf 614.01 KB
7/15/2021
614.01 KB
Name
Description
File Size
Date
Size
HS_honeywell_north_first_aid_unitized_kit_and_refill_honeywell-north-first-aid-unitized-kit-and-refill.pdf
155.7 KB
7/15/2021
155.7 KB
HS_honeywell_north_first_aid_unitized_kit_and_refill_hon first aid guide final 5-3-17.pdf
614.01 KB
7/15/2021
614.01 KB
Name
Description
File Size
Date
Size
HS_honeywell_north_first_aid_unitized_kit_and_refill_honeywell-north-first-aid-unitized-kit-and-refill.pdf
155.7 KB
7/15/2021
HS_honeywell_north_first_aid_unitized_kit_and_refill_hon first aid guide final 5-3-17.pdf
614.01 KB
7/15/2021

FAK25CNSTU-A
25P UNITZ CONSTRUCTION KIT, STL CL A

FAK25PLU-A
25P UNITZ FIRST AID KIT, PLSTC, CL A

FAK25STLU-A
25P UNITZ FIRST AID KIT, STEEL, CL A

FAK3SHLF-CLSB
Honeywell North® White Wall-Mounted Large First Aid Station

FAK50STLU-B
50P UNITZ FIRST AID KIT, STEEL, CL B

FAKREFU-B
ANSI-15 UNITZ CLS B FIRST AID REFILL

FAK25CNSTU-A
25P UNITZ CONSTRUCTION KIT, STL CL A

FAK25PLU-A
25P UNITZ FIRST AID KIT, PLSTC, CL A

FAK25STLU-A
25P UNITZ FIRST AID KIT, STEEL, CL A

FAK3SHLF-CLSB
Honeywell North® White Wall-Mounted Large First Aid Station

FAK50STLU-B
50P UNITZ FIRST AID KIT, STEEL, CL B

FAKREFU-B
ANSI-15 UNITZ CLS B FIRST AID REFILL