Boots
PRO Series NightHawk™ BT5555
COMFORT. AGILITY. PROTECTION
Overview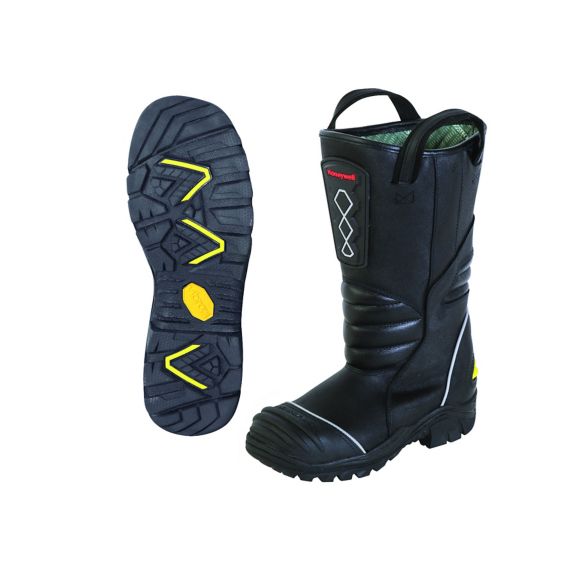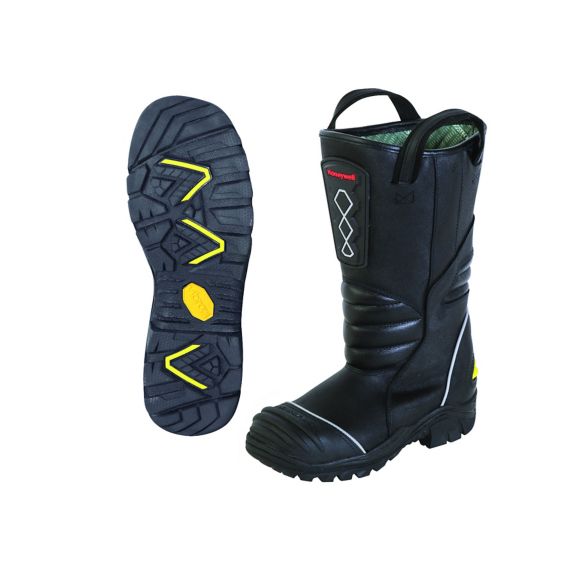 Honeywell's new NightHawk™ boot combines durability, protection, and support with world class dexterity.
Honeywell engineered its new NightHawk™ boots as a system to perform with your feet.
Union Made in the USA.
PART OF THE HONEYWELL PRO SERIES
Features and Benefits:
Each call brings unpredictable challenges, which is why you need footwear you can depend on hour after hour, day after day, for protection – and comfort.
Introducing PRO Series NightHawk™ 5555 boots from Honeywell: Rugged protection and durability. Remarkable comfort and agility.
The new NightHawk boot is an important protective element that should be an integral part of your PPE / turnout gear. The pull-on firefighter boot provides the high-traction, flame-resistant and slip-resistant structural firefighting security you need in the fireground.
Agile Construction: NightHawk™ boots are athletic footwear that fit right the first time and every time, moving with you to give you the performance you need without resistance or distraction.
An athletic fit that Articulates naturally with the foot/ankle
World Class extended duration comfort for long work periods
Improved boot visibility below the pant line – which helps you locate fellow responders in low visibility in the fireground.
NightHawk™ 5555 is the PRO Series at its finest. Trusted to perform in even the toughest circumstances – just like you.
Sizes:
Widths: Medium, Wide, Extra-Wide
Half sizes: 5½ to 15½
Full sizes: 5 to 16
Certifications:
NFPA 1971 - Structural FFNFPA 1992 - Liquid Splash
SKUs

BT5555
5555 -14" Struct FF Boot-Lthr/Pwr Toe/Crstch MB/Fire & Ice

BT5555
5555 -14" Struct FF Boot-Lthr/Pwr Toe/Crstch MB/Fire & Ice