Helmets
Morning Pride® Ben 2 Traditional Proximity
HIGH HEAT PROTECTION – LOW RIDING
Overview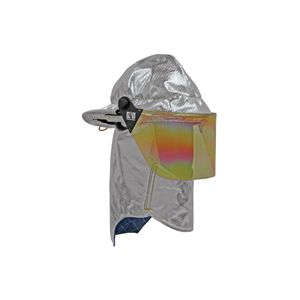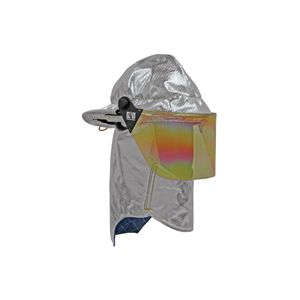 The Morning Pride® Ben 2 LR Low Rider delivers a lower center of gravity, and our 6-position suspension provides a full inch and a half of adjustment for a quick and easy custom fit.
PART OF THE MORNING PRIDE SERIES
Features and Benefits:
The new LR Low Rider helmets offer a newly designed suspension and headband cover system that allows the Ben 2 to ride lower on your head which lowers the center of gravity therefore improving balance while it also reduces strain on the head, neck and shoulders.
The Ben 2 features a new 6-way tab that provides 50% more depth adjustment for the headband that provides a true custom fit for any shape and size of head.
Certification:
Optional Accessories:
J-Fire Shroud
Faceshield Cover
Leather Headband and Ratchet Cover
Manuals and Guides
Name
Description
File Size
Date
Size
BEN Helmet 2 4-Strap Suspension Kit Instructions
application/pdf 731.1 KB
7/15/2021
731.1 KB
Converting to Velcro Style Earflaps Instructions
application/pdf 108.05 KB
7/15/2021
108.05 KB
BEN 2 Ratchet Suspension 1-Piece Brow Crown Instructions
application/pdf 580.32 KB
7/15/2021
580.32 KB
Converting to Velcro–Style Pbi-Kevlar Earflaps Instructions
application/pdf 108.11 KB
7/15/2021
108.11 KB
BEN 2 Ratchet Suspension 2 - Piece Brow Crown Instructions
application/pdf 591.14 KB
7/15/2021
591.14 KB
Helmets Morning Pride 1971 User Guide
application/pdf 1.09 MB
7/15/2021
1.09 MB
Others
Name
Description
File Size
Date
Size
First Responder Helmets
application/pdf 6.81 MB
7/15/2021
6.81 MB
application/pdf 5.95 MB
7/15/2021
5.95 MB
Name
Description
File Size
Date
Size
Name
Description
File Size
Date
Size