Industrial Fixed
GDVS - Gas Detection Visualisation Solutions
GDVS - Gas Detection Visualisation Solutions
Overview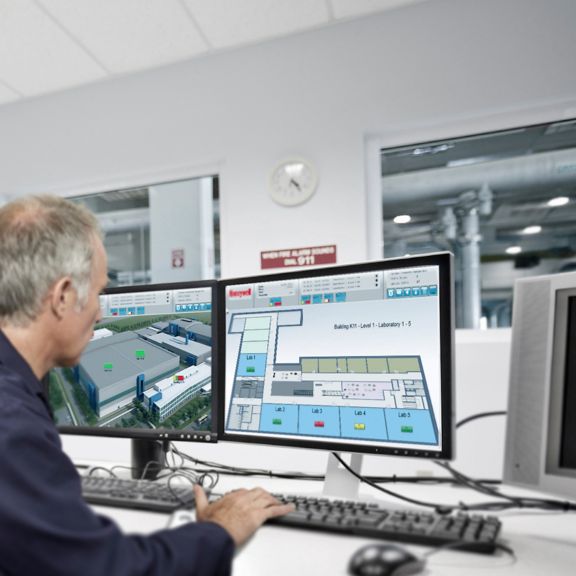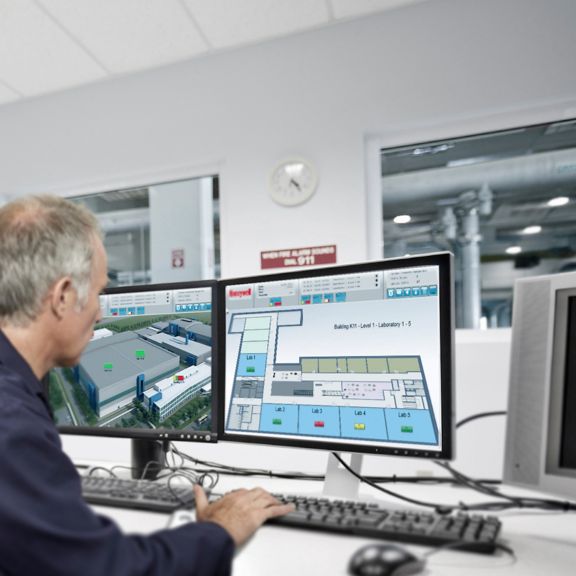 A software and hardware solution to enable 24/7 remote access of your gas detection Real-Time information, GDVS provides unique flexibility and possibilities of customisation. With GDVS you can visualise the gas detection transmitters' status and gas concentration trend. The solution may be easily installed on almost any PC or mobile device, such as tablets and smartphones. Thanks to the atvise® Scada visualisation software that it encompasses, you can get crystal-clear images at any resolution.
Product Overview:
GDVS simplifies gas detection visualization and allows full-scale customization according to the specific application requirements. This user-friendly and flexible solution is compatible with a wide variety of Honeywell products, thus minimizing costs while enhancing connectivity. The modular architecture can be tailored to the customer's needs and features scalable vector graphics for a highly effective visual experience.
High-end vector graphics – the solution uses scalable vector graphics (SVGs) to visualize your devices, components, or even entire systems. This web standard, laid down by W3C (World Wide Web Consortium), works with any resolution
Remote access and control – have the latest info at your fingertips, on a smart device, with a mobile or WiFi access point. Remote reset and inhibit are available from your smart device
Password protection – for enhanced cyber security: will work over VPN Networks
User-friendly interface – you can access trend, alarm, and event history directly via the user interface (up to 365 days).
Features & Benefits:
Fits a broad variety of existing Honeywell products (e.g. System 57, Touchpoint Pro, XNX / Modbus, Midas / Modbus, SPM Flex etc)
Quick and easy setup and use
Suitable for a wide range of industries
Seamlessly integrates with different computers and mobile devices
Razor-sharp images.
Quick Specs:
Alarm, Event, and Trend History accessible from the user interface (up to 365 days)
Multi-User
Client-Server Architecture based on Web Server Technology from atvise®
Even the best products deserve expert maintenance!
Elevate your gas detectors' potential with Honeywell's expert maintenance services! Maximize uptime, eliminate costs, and ensure on-time, on-budget project completion.
Explore our fixed, portable, and high-tech support services now!
Data Sheet
Name
Description
File Size
Date
Size
GDVS - Gas Detection Visualisation Solutions Data Sheet
application/pdf 507.92 KB
7/15/2021
507.92 KB
Name
Description
File Size
Date
Size
GDVS - Gas Detection Visualisation Solutions Data Sheet
507.92 KB
7/15/2021
507.92 KB
Name
Description
File Size
Date
Size
GDVS - Gas Detection Visualisation Solutions Data Sheet
507.92 KB
7/15/2021
SKUs

90122-A-9050
GDVS PC configuration

90122-A-9051
GDVS Configuration for 16 x Gas Transmitters

90122-A-9052
GDVS Configuration for 16 x additional Gas Transmitter

90122-A-9054
1 Port RS485 Modbus RTU / TCP Gateway

90122-A-9055
GDVS OPC DA Server Serial/TCP

90122-A-9057
GDVS Licence, 50 CCD (up to 40 Gas Icons per screen)

90122-A-9060
GDVS PC with 21,5'' LED monitor

90122-A-9061
OPC Kepaware

90122-A-9050
GDVS PC configuration

90122-A-9051
GDVS Configuration for 16 x Gas Transmitters

90122-A-9052
GDVS Configuration for 16 x additional Gas Transmitter

90122-A-9054
1 Port RS485 Modbus RTU / TCP Gateway

90122-A-9055
GDVS OPC DA Server Serial/TCP

90122-A-9057
GDVS Licence, 50 CCD (up to 40 Gas Icons per screen)

90122-A-9060
GDVS PC with 21,5'' LED monitor

90122-A-9061
OPC Kepaware