Face Shields
Protecto-Shield
Protecto-Shield
Overview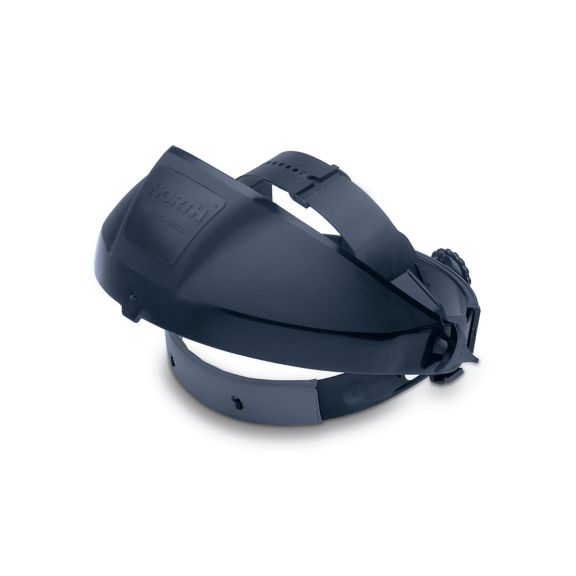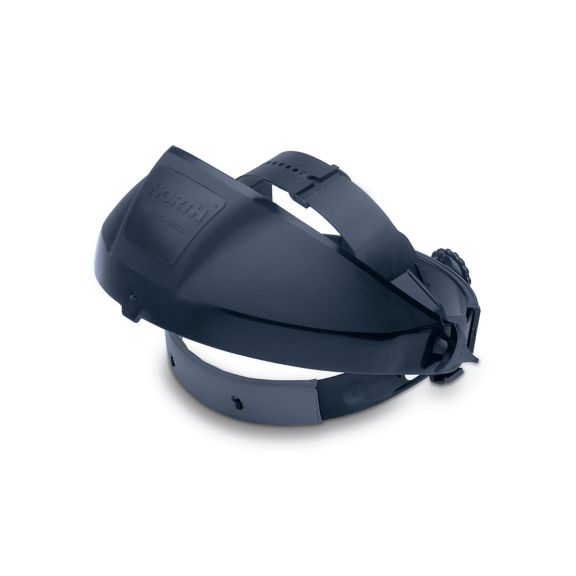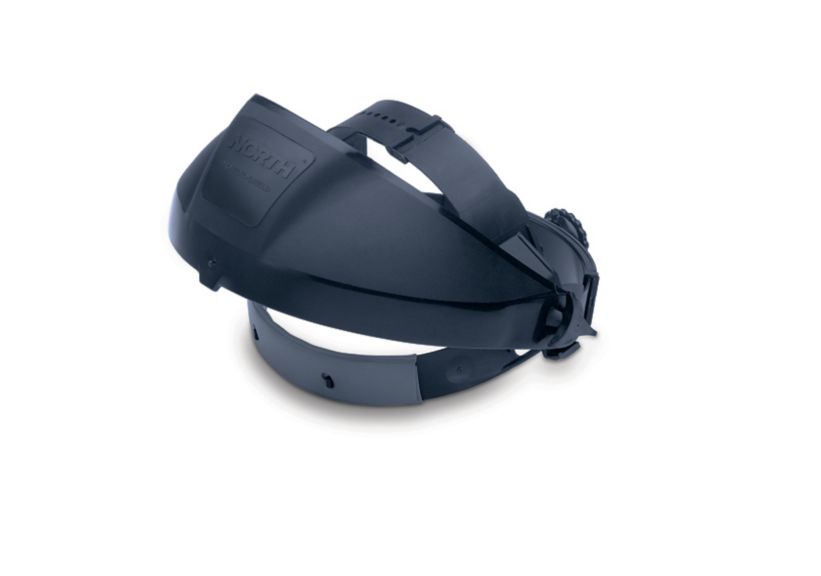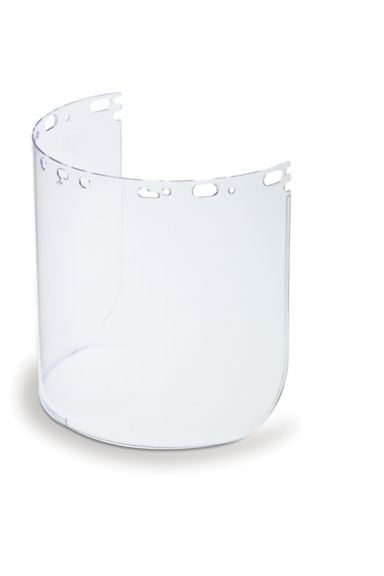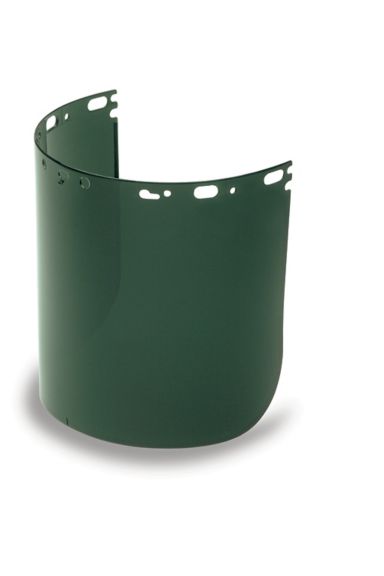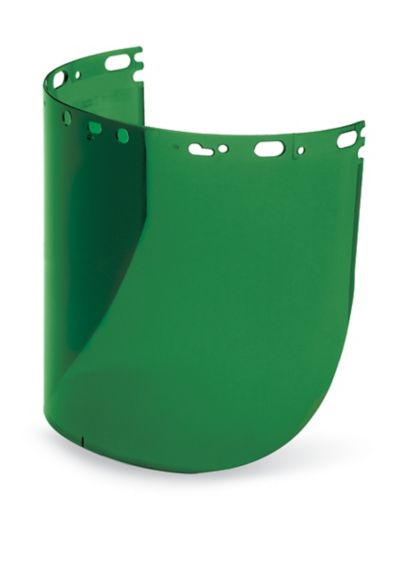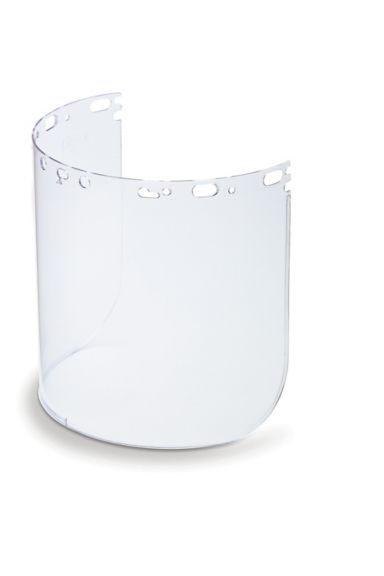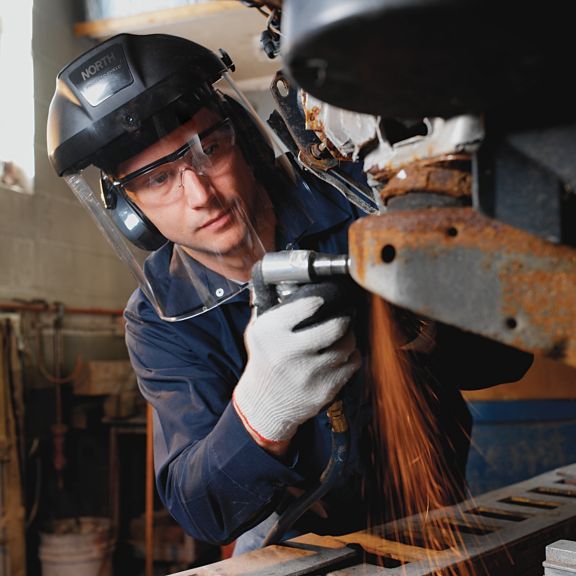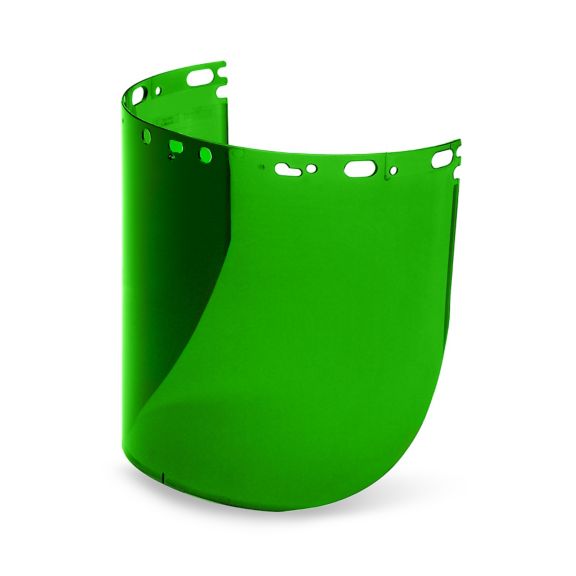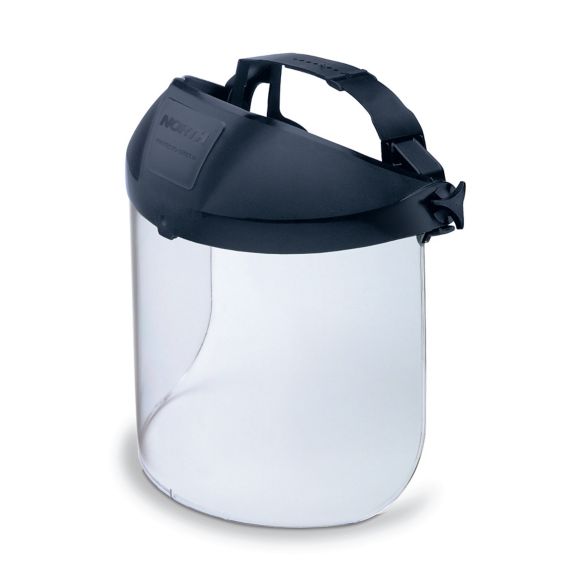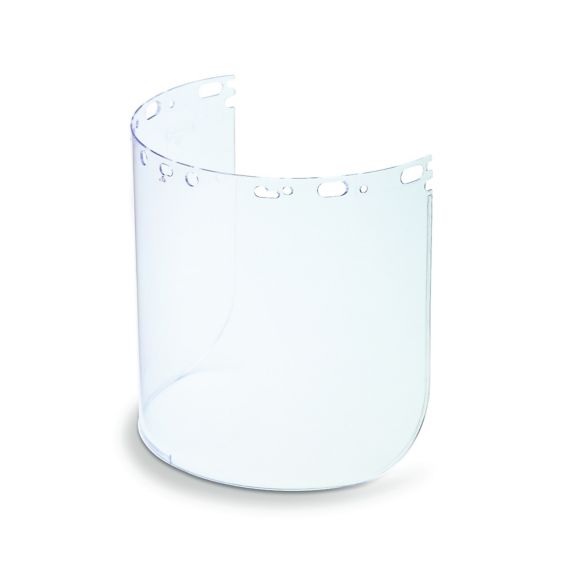 Tough faceshield protection with PresLock or Ratchet suspension adjustable headgear. Fits most commonly used visors.
Features & Benefits:
Constructed of tough thermoplastic for superior heat protection.
Designed with a chemical splash drip edge to prevent fluids from splashing down inside the visor.
Easy sizing and tension adjustment for individual visor positioning .
Visors easily attach with no snaps: posts or levers.
Available with ratchet headband with tension knob that allows easy sizing and adjustment for individual visor positioning.
Available with pinlock headband that provides adjustments similar to a baseball cap.
Available in propionate: polycarbonate and acetate for a variety of environments.
Popular industry sizes and thicknesses.
Easy attachment without snaps: posts or levers: reinforced edge to resist cracking.
Universal hole pattern allows the use of Sperian visors with other popular manufacturers' headgear.
Aluminum bound acetate replacement visors form easily for a contoured: customized fit.

11340143
Honeywell Protecto-Shield® Model V5N 8 1/2" X 15" X .07" Thermoplastic Ratchet Headgear

11340145
Honeywell Protecto-Shield® Model V5N 8 1/2" X 15" X .07" Thermoplastic Ratchet Headgear

11340147
V15N/M86PC HEADGEAR/VISOR

11380032
Kwik-Klip Headgear for Safety Caps/V31, Aluminum visor mounting strip

11380048
Honeywell Protecto-Shield® Model V5N Thermoplastic Heat Resistant Browguard

11390044
Honeywell Protecto-Shield® 8 1/2" X 15" X .07" Clear Propionate Faceshield

11390046
Honeywell Protecto-Shield® 8 1/2" X 15" X .07" Dark Green Propionate Faceshield

11390047
Honeywell Protecto-Shield® 8 1/2" X 15" X .07" Clear Polycarbonate Faceshield

11390058
Protecto-Shield Replacement Visors- Universal series/ V84

11390064
Honeywell Protecto-Shield® 8 1/2" X 15" X .07" Clear Propionate Individially Poly-Bagged Faceshield

11340143
Honeywell Protecto-Shield® Model V5N 8 1/2" X 15" X .07" Thermoplastic Ratchet Headgear

11340145
Honeywell Protecto-Shield® Model V5N 8 1/2" X 15" X .07" Thermoplastic Ratchet Headgear

11340147
V15N/M86PC HEADGEAR/VISOR

11380032
Kwik-Klip Headgear for Safety Caps/V31, Aluminum visor mounting strip

11380048
Honeywell Protecto-Shield® Model V5N Thermoplastic Heat Resistant Browguard

11390044
Honeywell Protecto-Shield® 8 1/2" X 15" X .07" Clear Propionate Faceshield

11390046
Honeywell Protecto-Shield® 8 1/2" X 15" X .07" Dark Green Propionate Faceshield

11390047
Honeywell Protecto-Shield® 8 1/2" X 15" X .07" Clear Polycarbonate Faceshield

11390058
Protecto-Shield Replacement Visors- Universal series/ V84

11390064
Honeywell Protecto-Shield® 8 1/2" X 15" X .07" Clear Propionate Individially Poly-Bagged Faceshield