Face Shields
Uvex Turboshield
Uvex Turboshield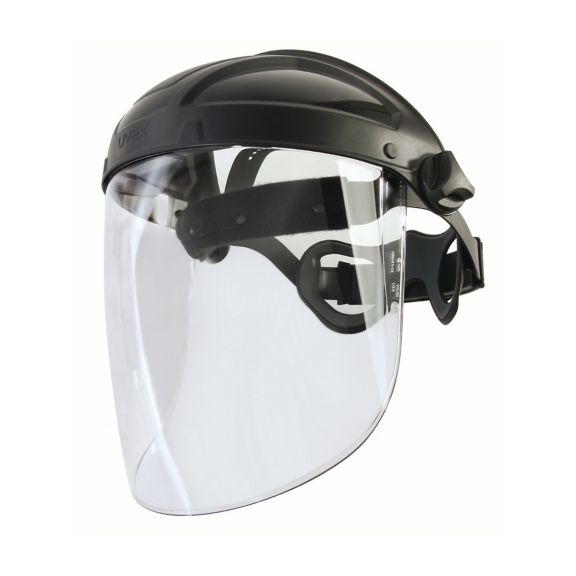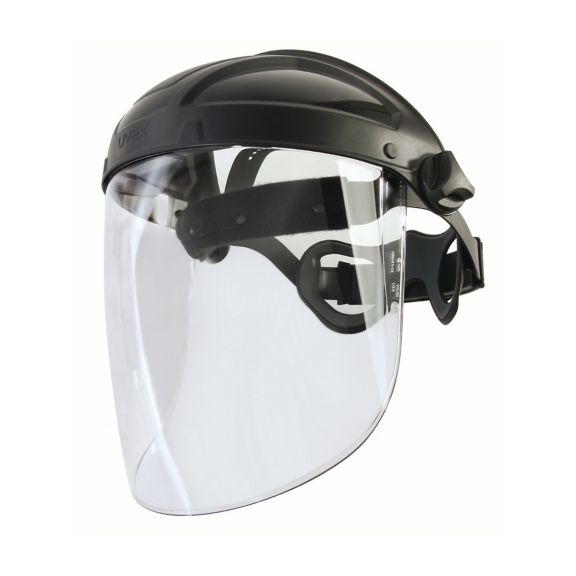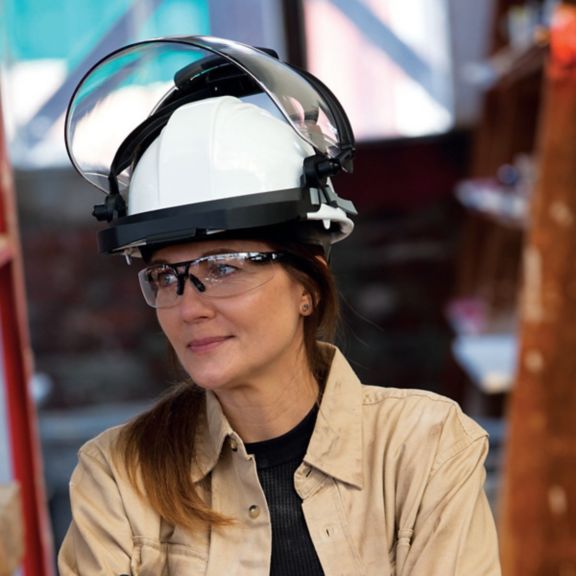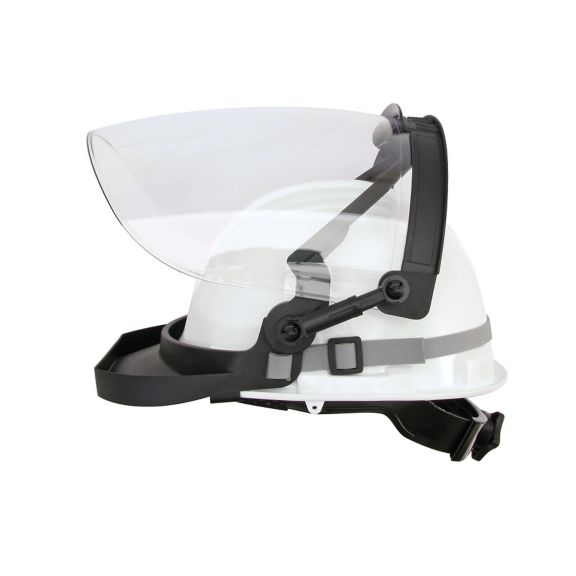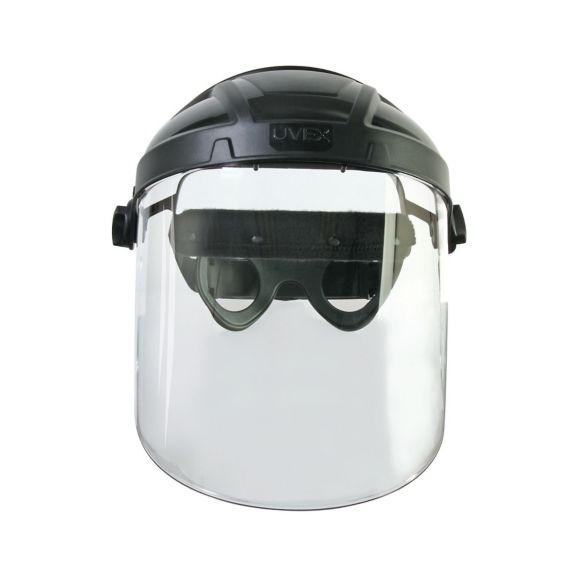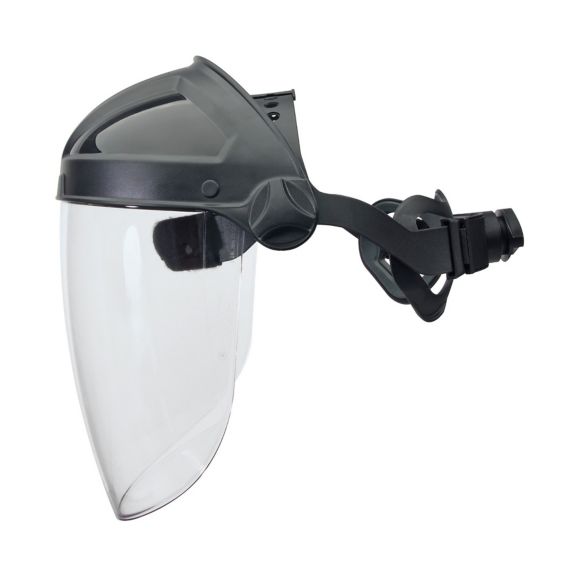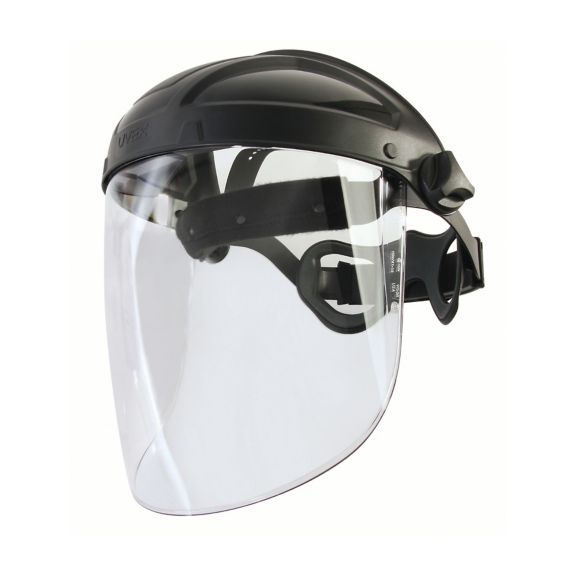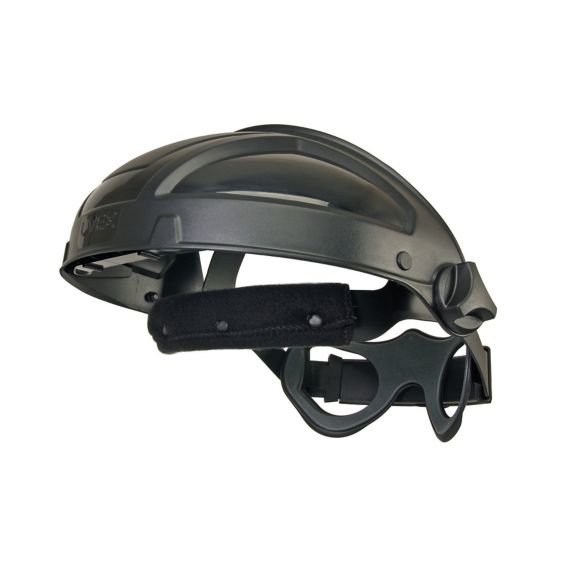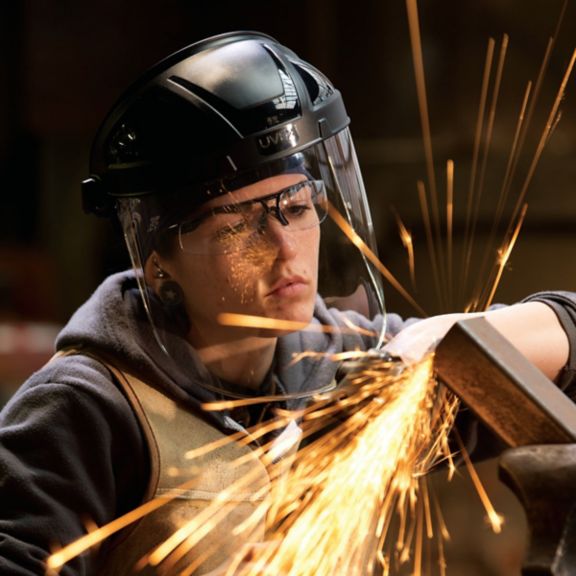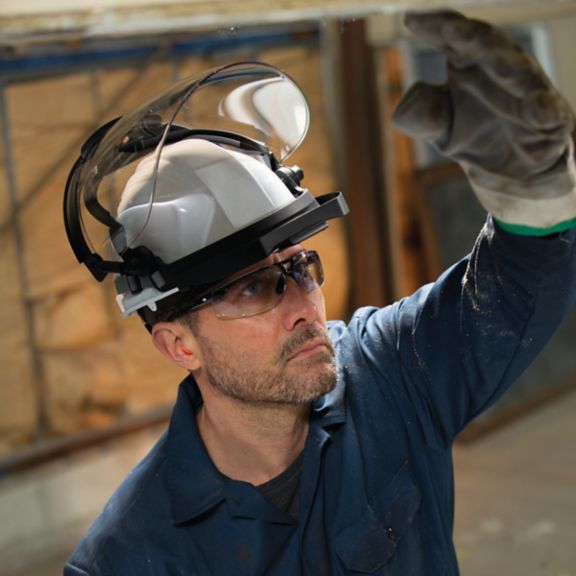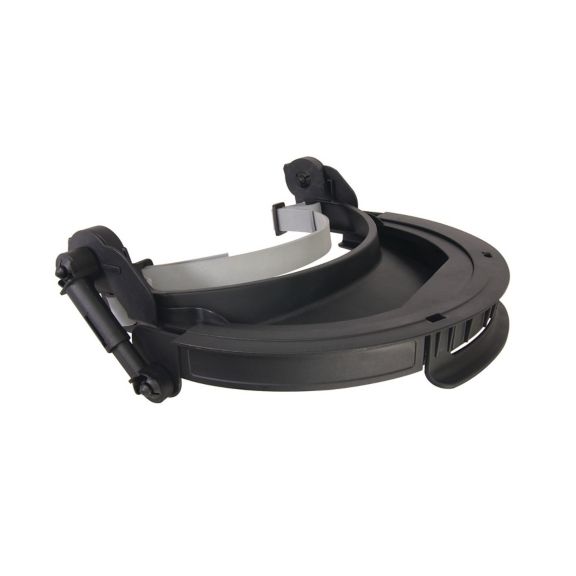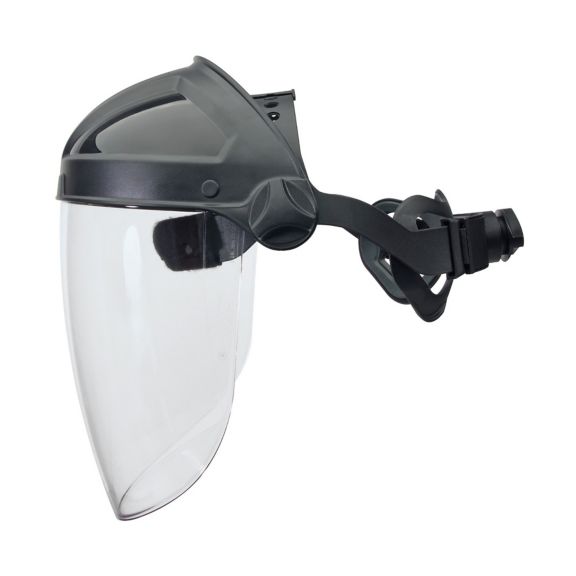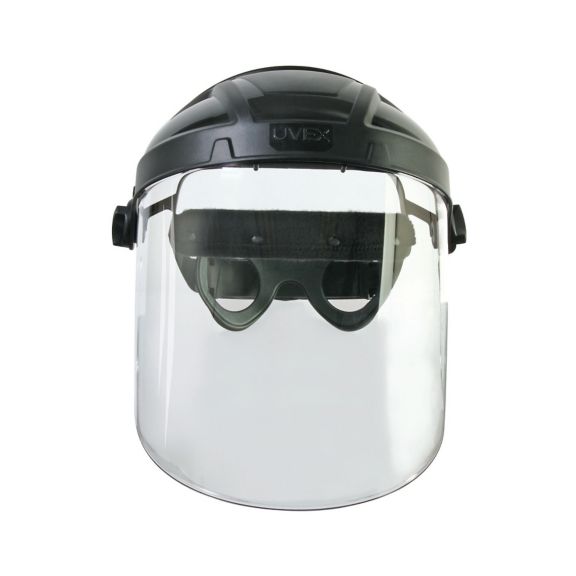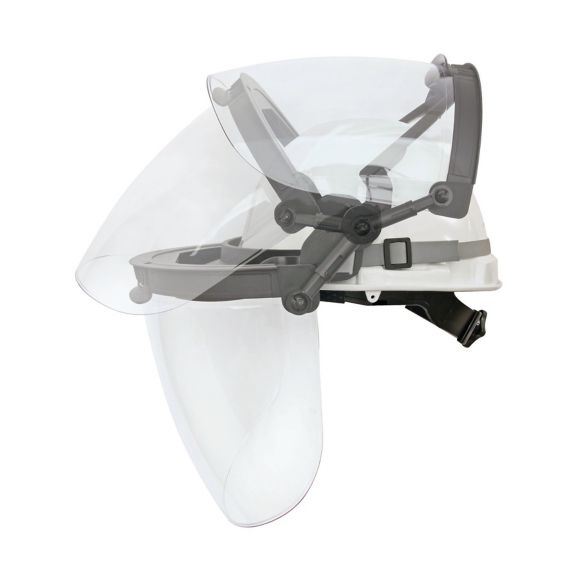 Developed through extensive customer research and featuring patented technology: the Uvex Turboshield face protection system provides superior comfort for longer wear: the easiest visor exchange available: and optimal balance when used with a hard hat. The Uvex Turboshield system is perfect for workers exposed to falling or flying objects: impact: splash: and airborne debris: it can also be comfortably worn with most goggles: respirators and earmuffs.
Features & Benefits:
Superior comfort. Flexible head-cushioning suspension cradle provides 300% greater contact area than traditional suspensions to eliminate pressure points for all-day wear.
Easy visor exchange. Simple push-button release system allows for easy visor exchange in seconds.
Personalized: comfortable fit. Control knobs are large and ergonomically designed for easy adjustment — even while wearing gloves.
Improved protection. Feel safer with 50% more chin coverage compared to traditional visors: without the need for bulky accessories.
Better balance. Visor slides back seven inches: improving balance and weight distribution. Enhanced clearance.Dual-hinge design increases clearance by as much as four inches and keeps accessory slots open for compatibility with other PPE.
Brochure
Name
Description
File Size
Date
Size
Name
Description
File Size
Date
Size

S9550
Honeywell Turboshield™ 9" X 15 7/8" X 3/32" Clear Uncoated Polycarbonate Faceshield

S9560
Turboshield Toric Replacement Visor - Shade 3.0 Polycarbonate

S9575
Turboshield Toric Replacement Visor - Gray Polycarbonate

S9500
Honeywell Turboshield™ Nylon Headgear

S9570
Turboshield Toric Replacement Visor - Gray Polycarbonate

S9555
Honeywell Turboshield™ 9" X 15 7/8" X 3/32" Clear Hard Coat/Anti Fog Polycarbonate Faceshield

S9510
Honeywell Turboshield™ Nylon Hard Hat Adapter

S9565
Turboshield Toric Replacement Visor - Shade 5.0 Polycarbonate