Face Shields
Windows
Windows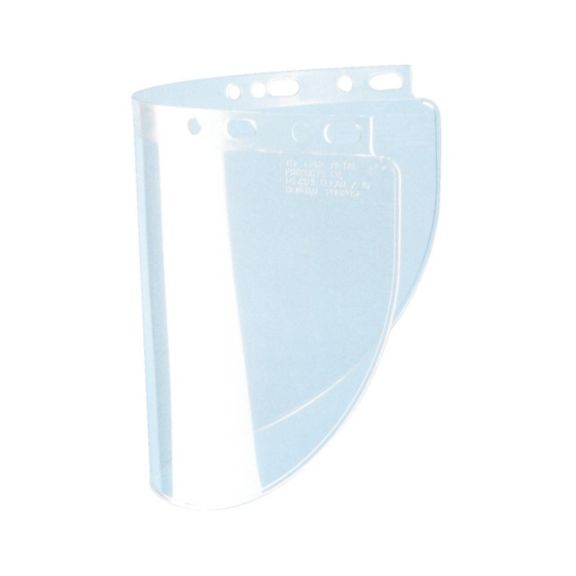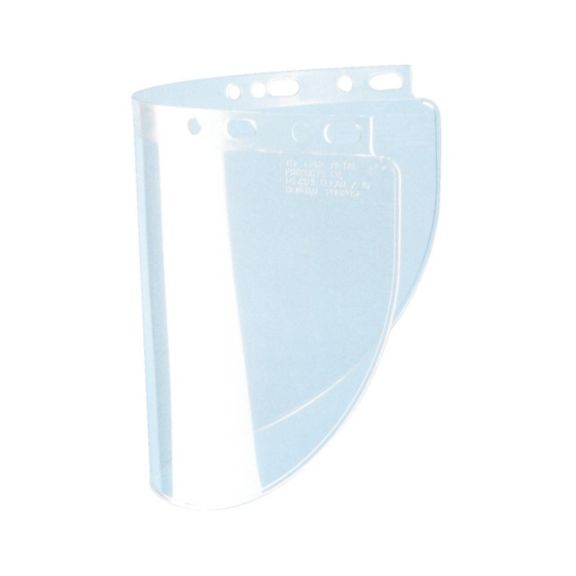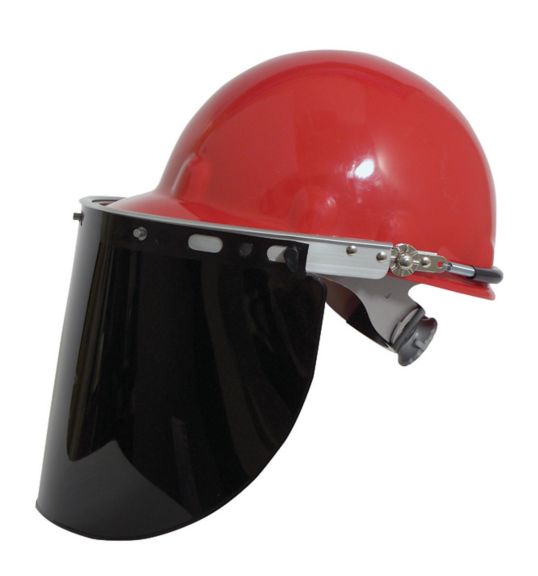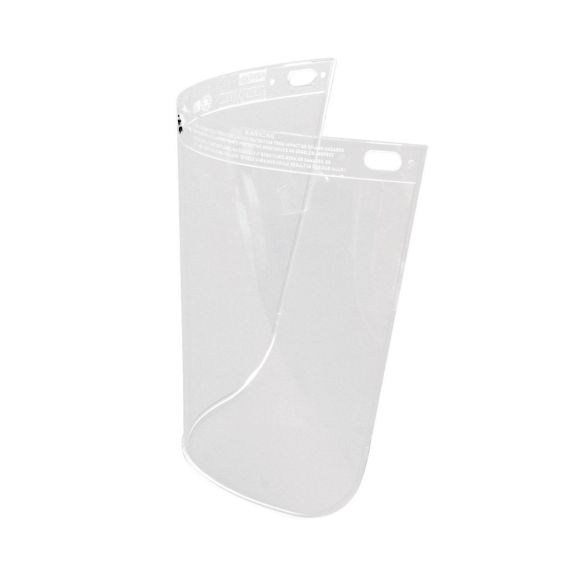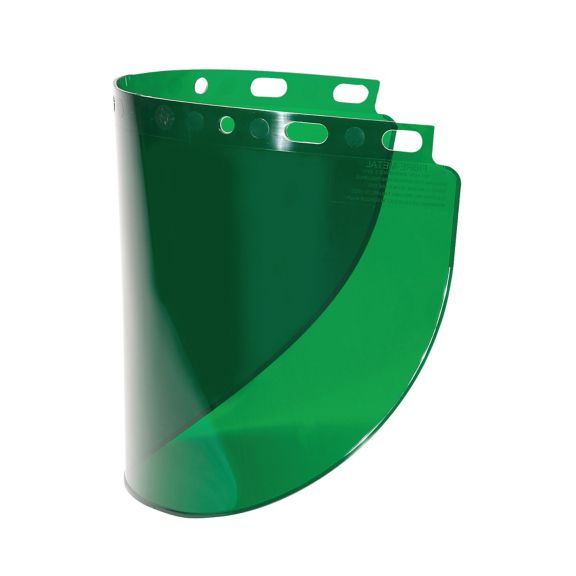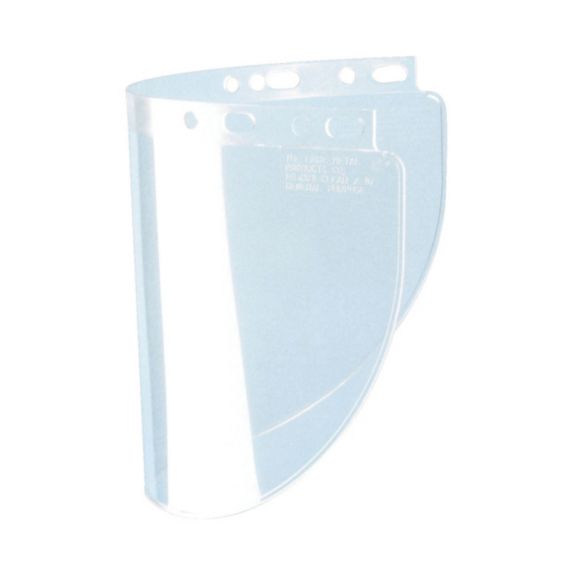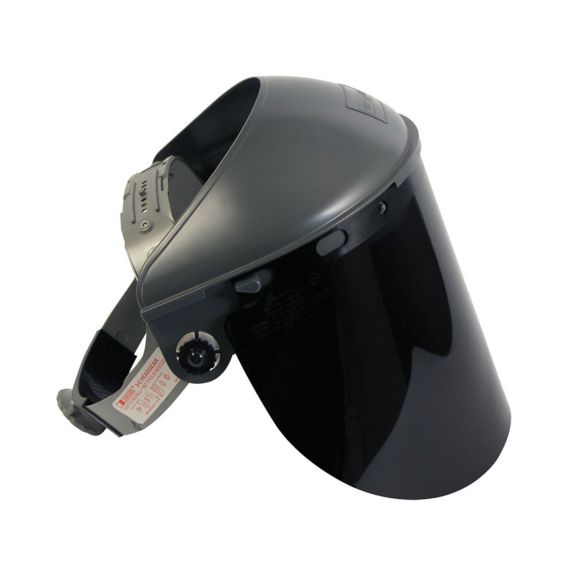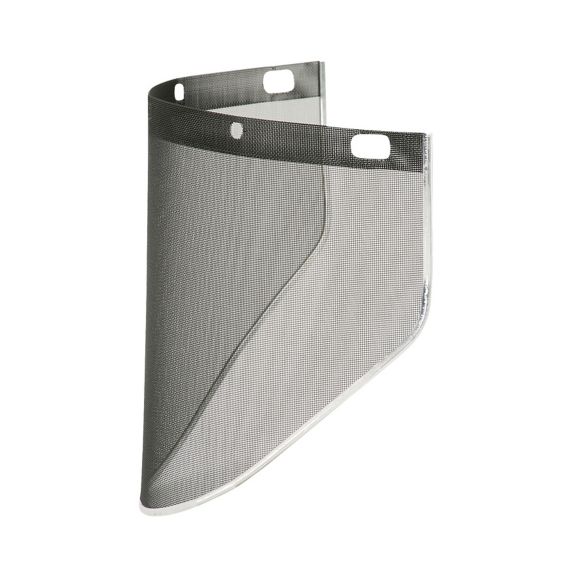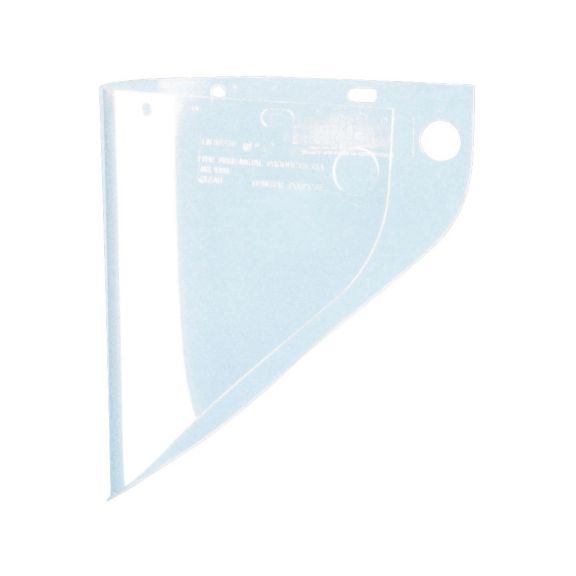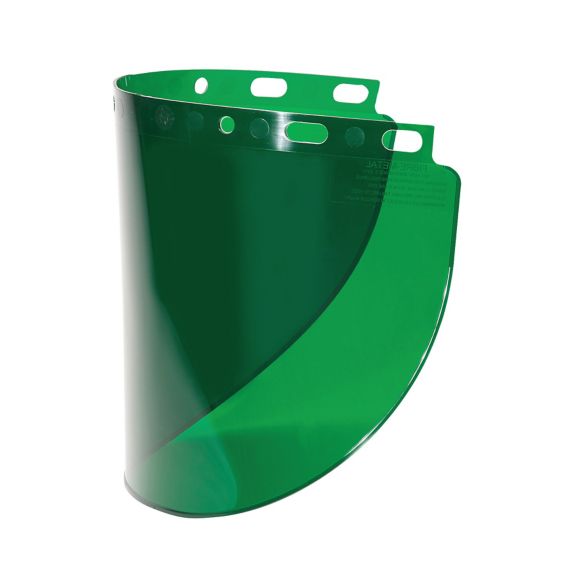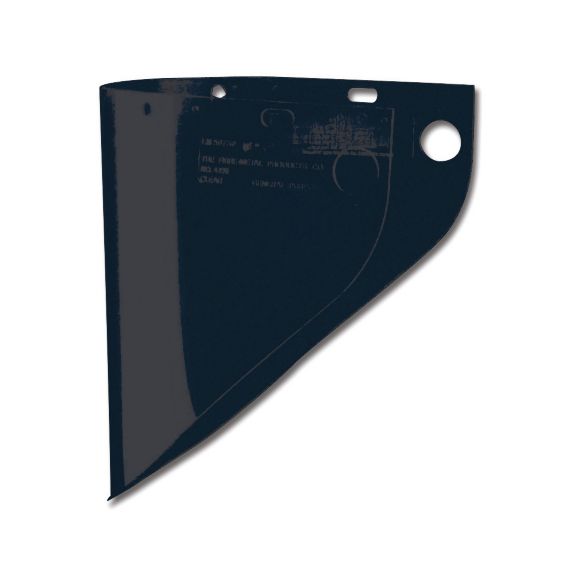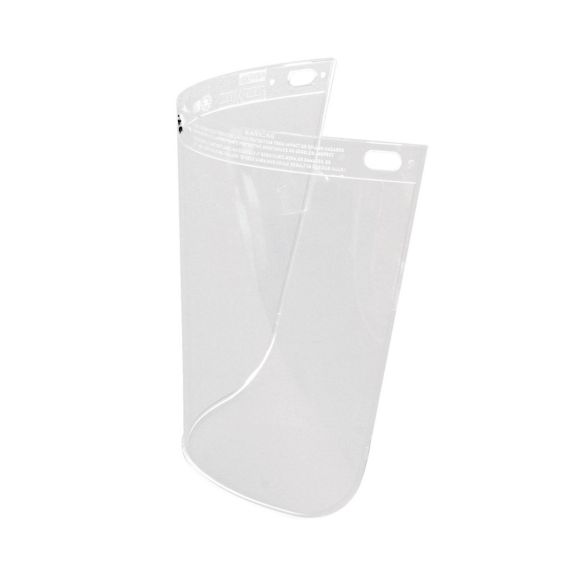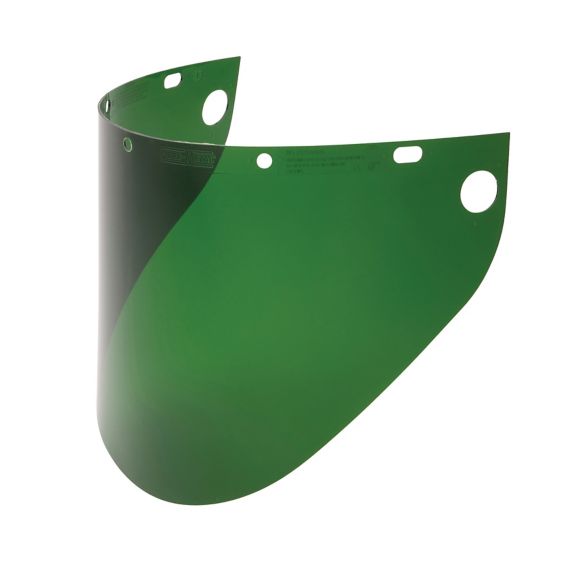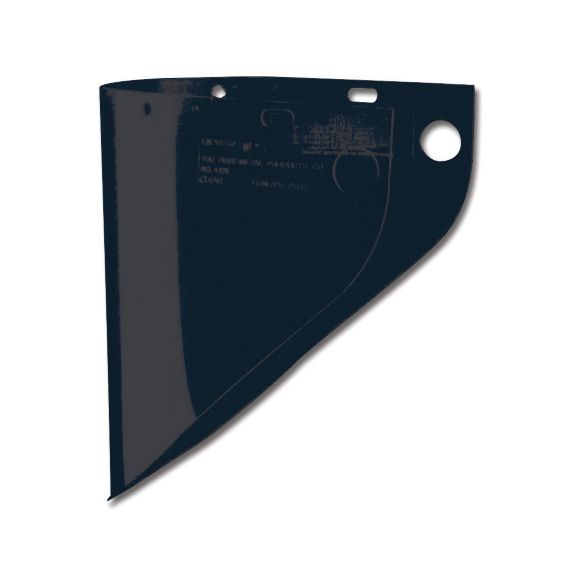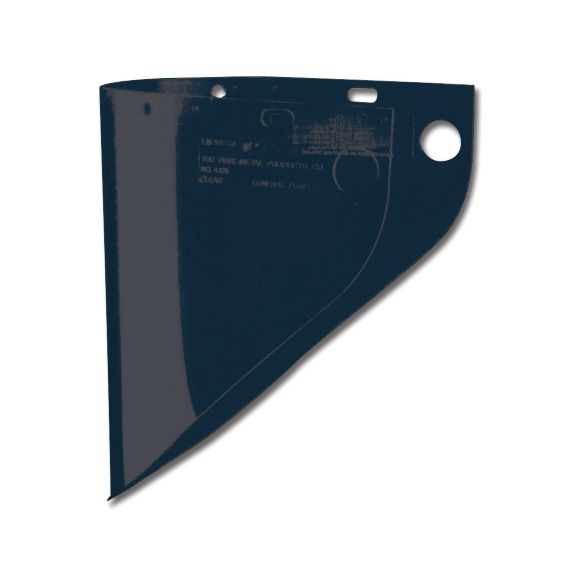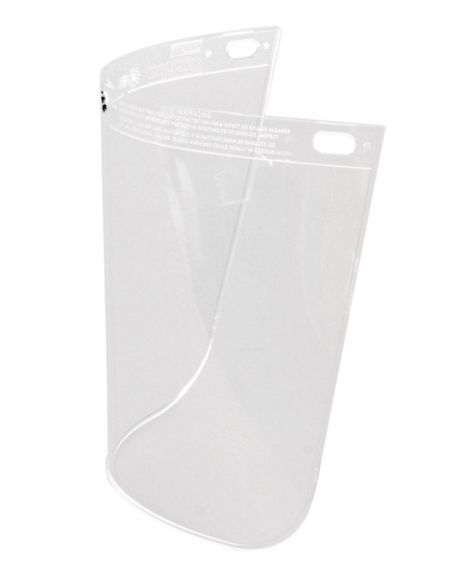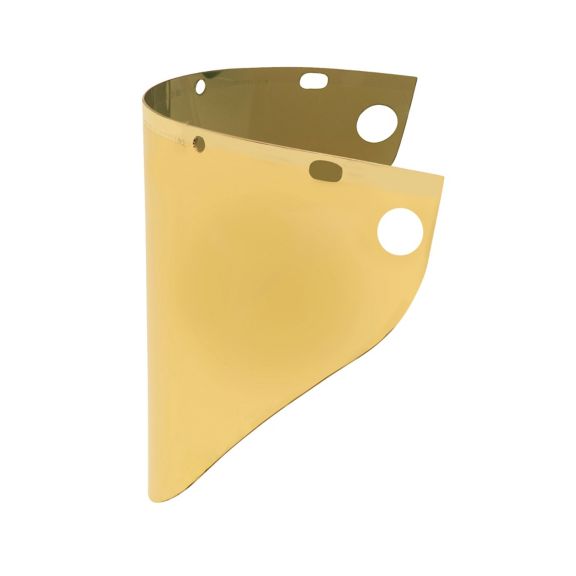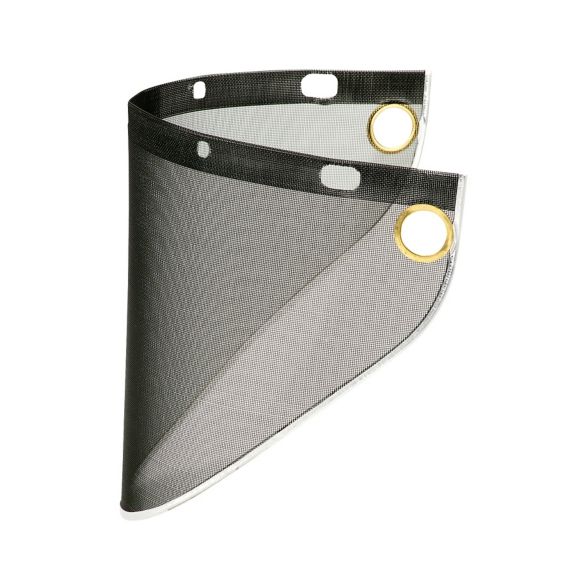 Fibre-Metal faceshield windows are injection molded from propionate: which is superior to other window materials in every significant performance characteristic. They are preformed at the factory to the exact curve of our crown protectors for easy installation: an exact fit and a perfect seal against dust: dirt and debris. All High Performance windows are 0.060″ thick for an extra margin of protection: yet they cost no more than ordinary 0.040″ thick windows.
Features & Benefits:
Available in three sizes: in clear: special tints: shades 3: 5 and 8 (4178 only).
High Performance windows provide a degree of protection and a price point for every application and budget.
All windows meet ANSI Z87.1+ standard for eye and face protection and tested by Honeywell to meet the requirements of the CSA Z94.3 standard.
Lens Material : Propionate

4199GDTVGY
Honeywell Fibre-Metal® 9 3/4" X 19" X .06" Gold Coated Propionate Extended View Faceshield

4178IRUV5BP
Faceshield Window Wide Vision, .060'' 8'' X 16 1/2'' IR/UV Shade 5, Propionate, Universal Hole Pattern, Fits F-400, F-500 Series, FH-66, FM-70, FM-71, Bulk Pack of 50

4118CLBP
Faceshield Window Standard Size, .060'' 8'' X 11 1/4'' Clear, Propionate, Fits F-300 Series and Model F-770, Bulk Pack of 50/box.

4199IRUV3BP
Honeywell Fibre-Metal® 9 3/4" X 19" X .06" Green Shade 3 Propionate Extended View Bulk Pack Faceshield

4178IRUV5
Honeywell Fibre-Metal® 8" X 16 1/2" X .06" Green Shade 5 Propionate Faceshield

4199IRUV3
Honeywell Fibre-Metal® 9 3/4" X 19" X .06" Green Shade 3 Propionate Extended View Faceshield

S199
Honeywell Fibre-Metal® 9 3/4" X 19" X .06" Clear Stainless Mesh Faceshield

4199CL
Honeywell Fibre-Metal® 9 3/4" X 19" X .06" Clear Propionate Extended View Faceshield

4199DGNBP
Honeywell Fibre-Metal® 9 3/4" X 19" X .06" Dark Green Propionate Extended View Bulk Pack Faceshield

4178DGNBP
Faceshield Window Wide Vision Size, .060'' 8'' X 16 1/2Dark Green, Propionate, Universal Hole Pattern, Fits F-400, F-500 Series, FH-66, FM-70, FM-71, Bulk Pack of 50/box