Hard Hats
Roughneck P1
Roughneck P1
Overview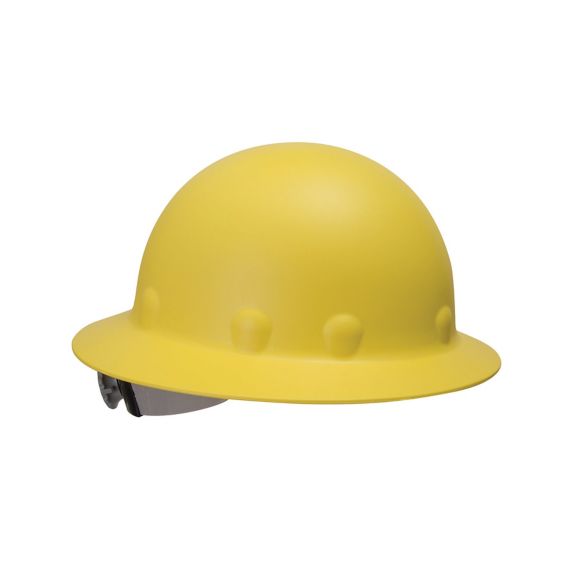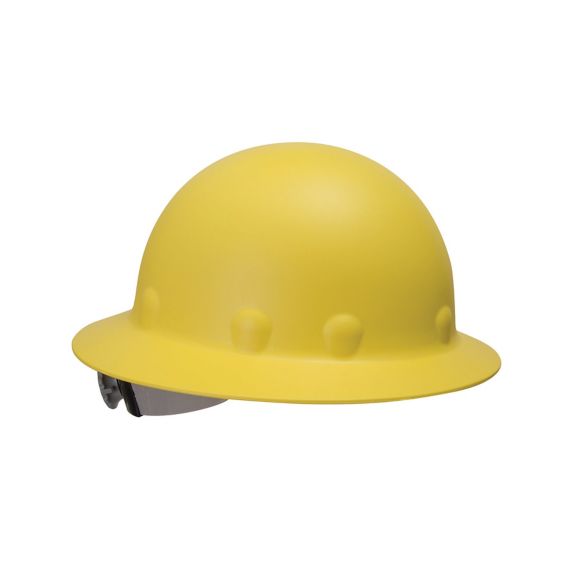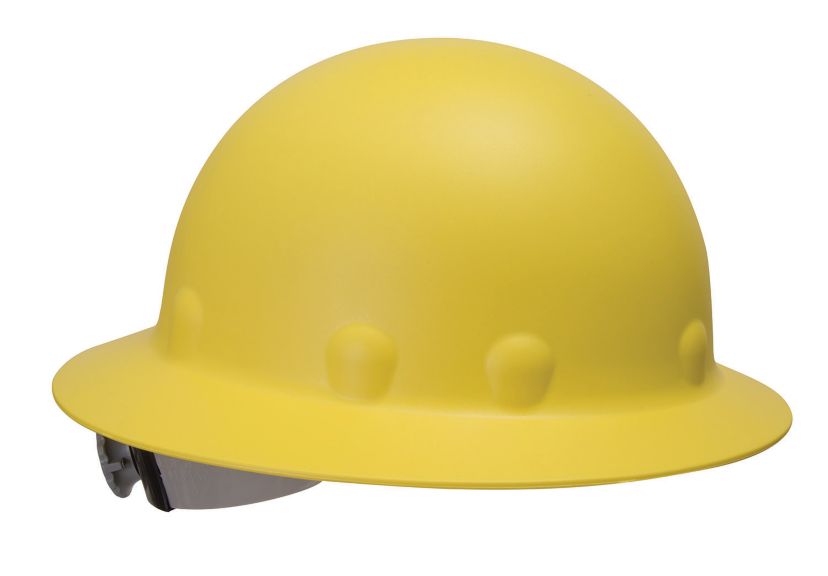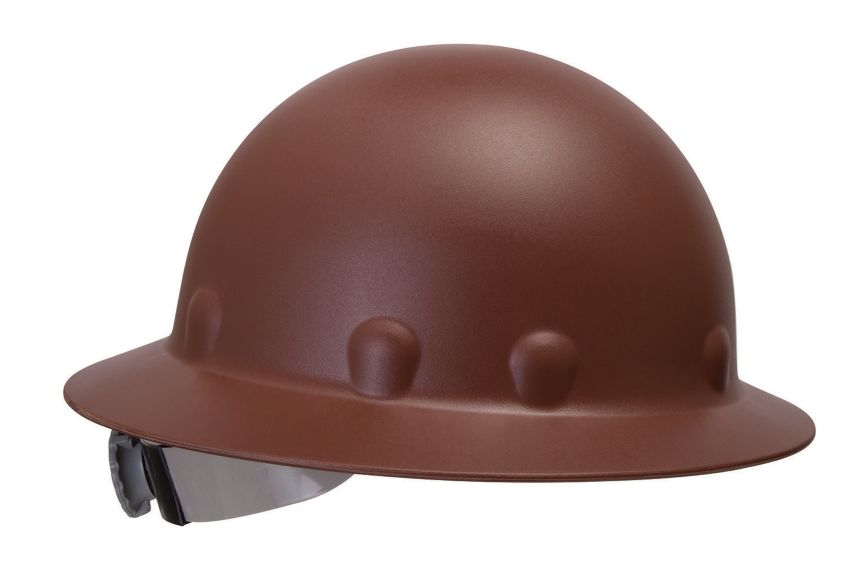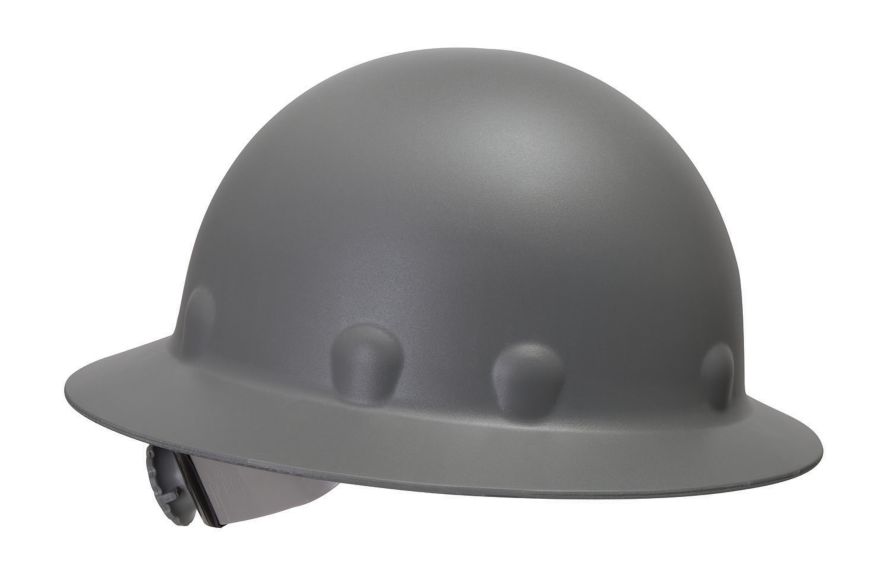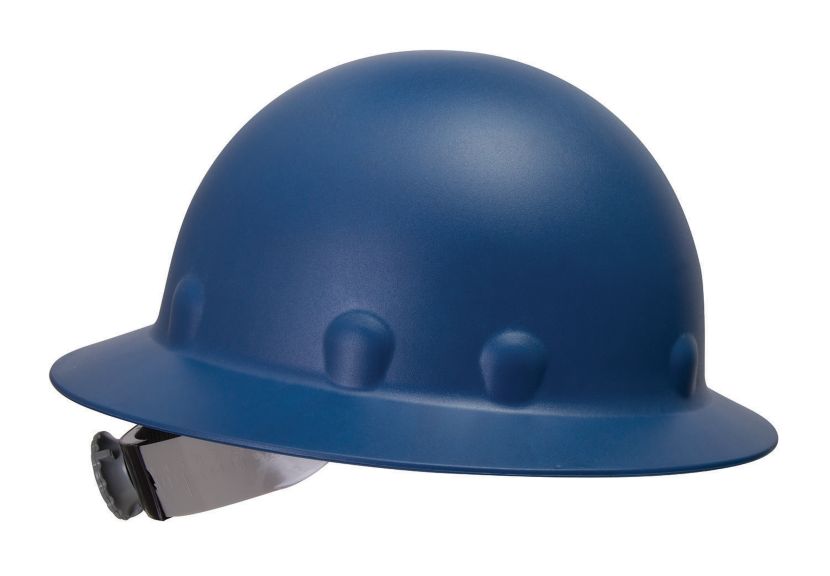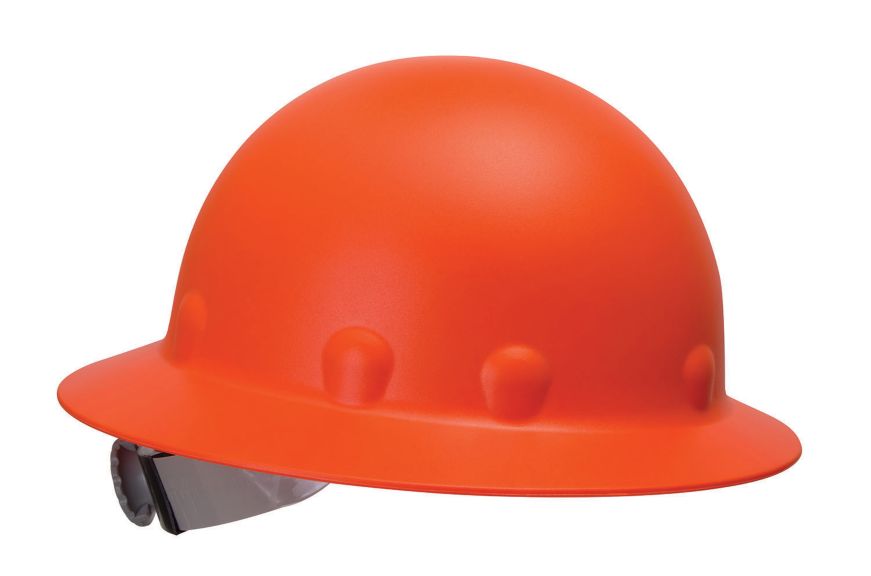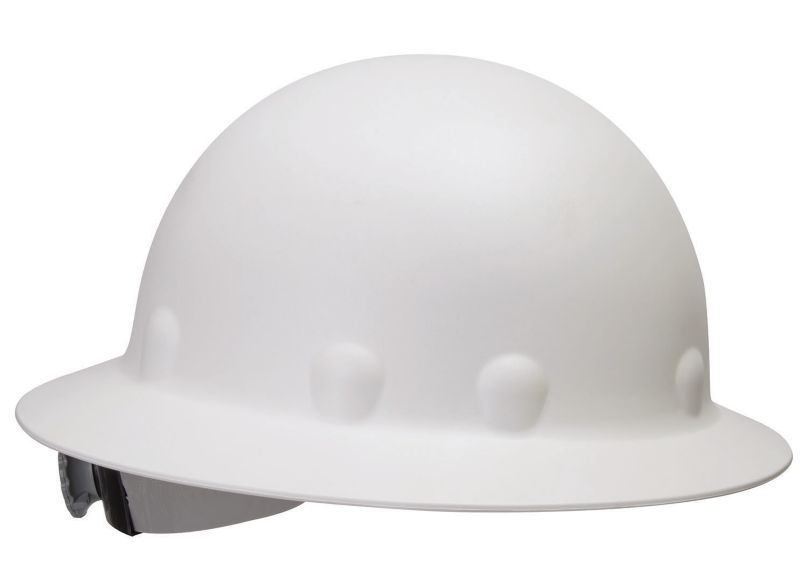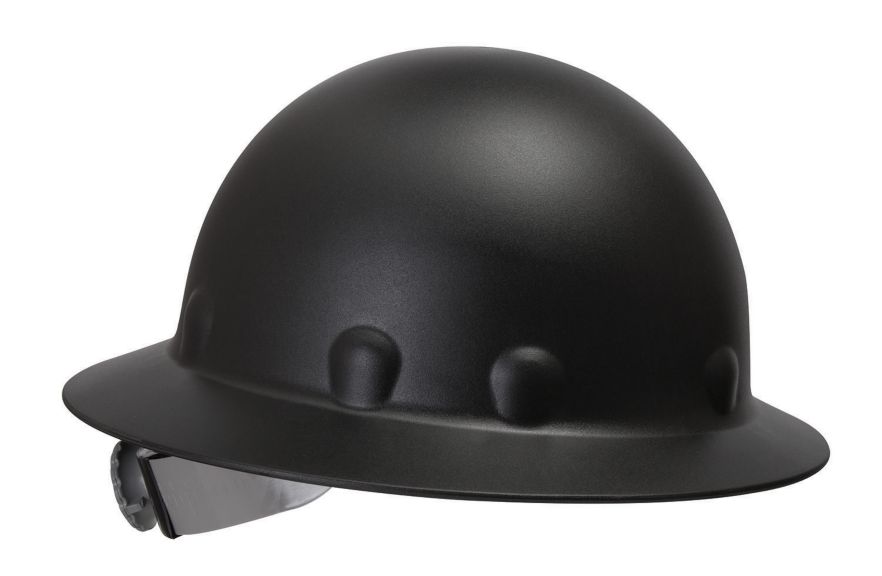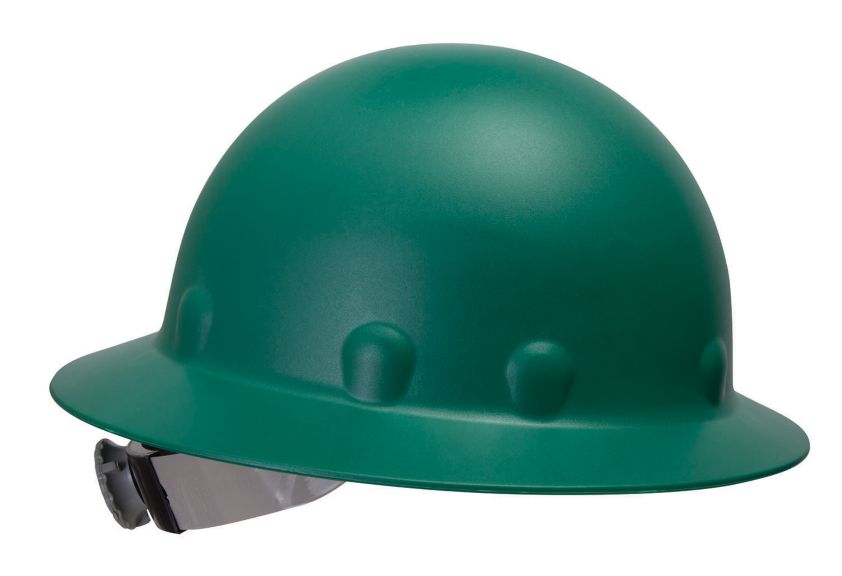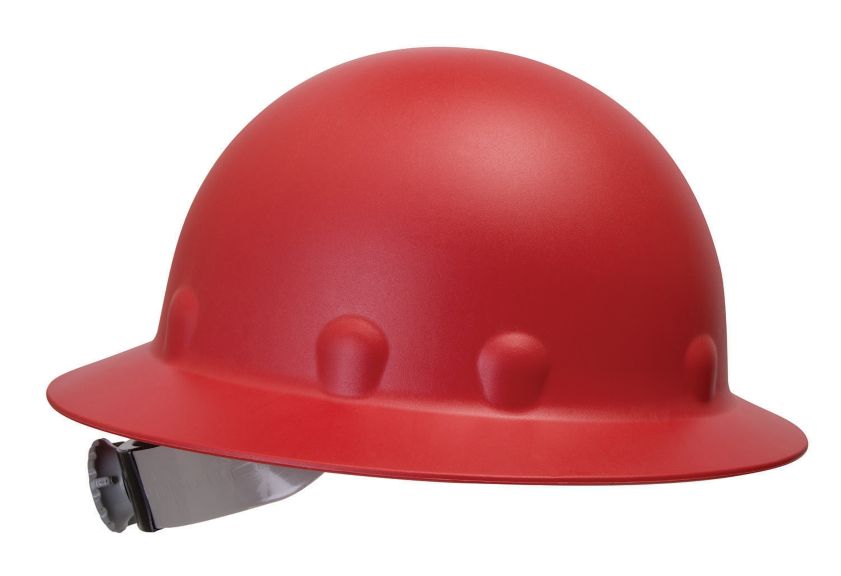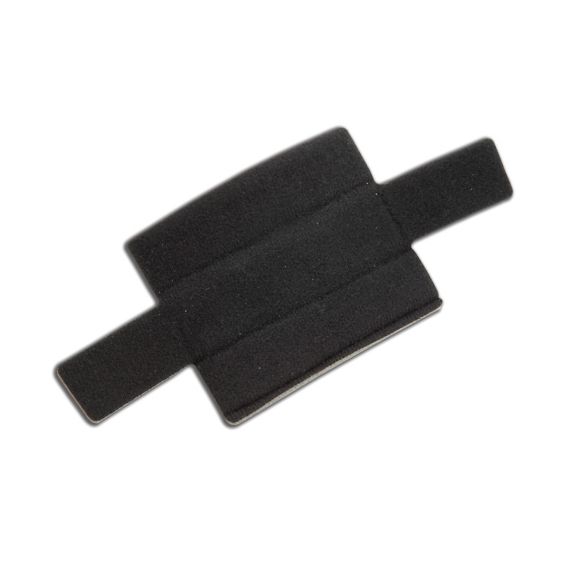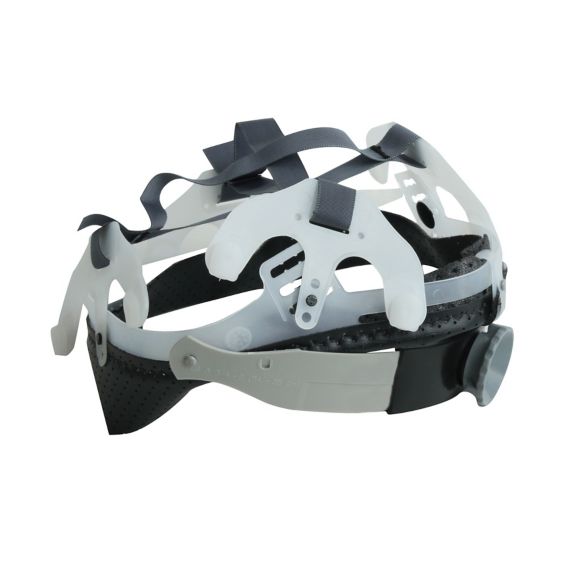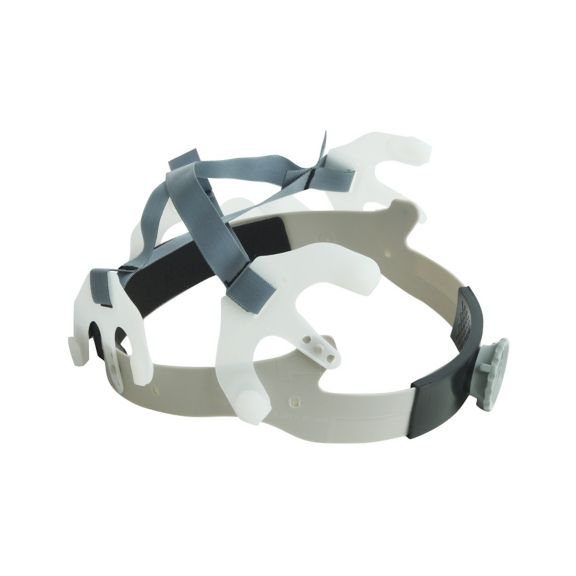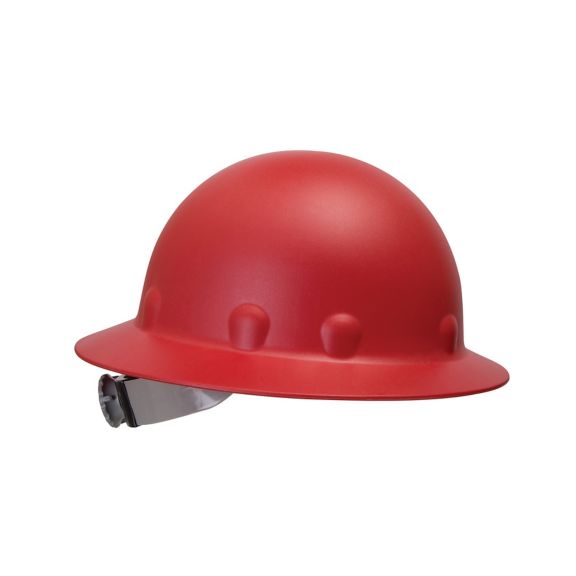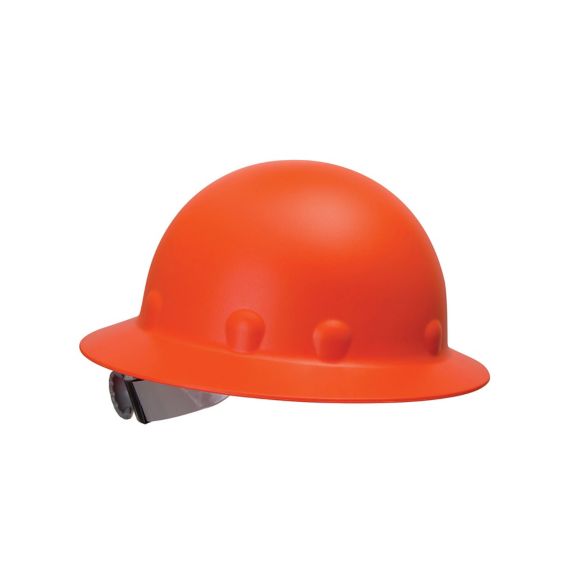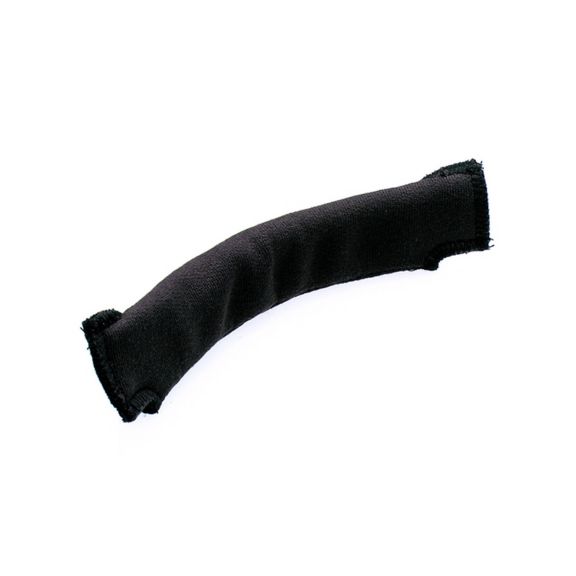 Featuring a full brim design for added protection and comfort: the P1 is the latest addition to the Roughneck series of injection-molded fiberglass hats and caps. Built for strength: toughness and durability: the Roughneck series has earned a solid reputation on construction sites: in steel plants: foundries: forges: fabrication shops: chemical plants and other extreme environments across the globe.
Features & Benefits:
Patented SuperEight suspension balances and spreads weight over wide area for added comfort and protection.
Proprietary injection-molded fiberglass is 8X stronger than common high density polyethylene (HDPE) shells.
Injection-molded solid color resin provides a permanent: no-chip: no-peel finish: and is available in nine popular colors.
Best-in-class heat resistance. Impact resistant in extreme temperatures of up to 370°F/188°C.
Available in 9 popular color options. See brochure for complete details and ordering information.
Others
Brim
Custom Imprints Available
Sweatband Available
Suspension Type
Reverse Donning
Accessory Slots
Shell Material

Proprietary Nylon; Fiberglass Blend

Rain Trough
Dielectric
Standards

ANSI Z89.1-2014 Type I Class G; CSA Z94.1-2005 Type 1 Class G
Others
Custom Imprints Available

Shell Material

Proprietary Nylon; Fiberglass Blend

Standards

ANSI Z89.1-2014 Type I Class G; CSA Z94.1-2005 Type 1 Class G
Custom Imprints Available : Yes
Sweatband Available : Yes
Suspension Type : 8-Point
Shell Material : Proprietary Nylon; Fiberglass Blend
Standards : ANSI Z89.1-2014 Type I Class G; CSA Z94.1-2005 Type 1 Class G
Data Sheet
Name
Description
File Size
Date
Size
Roughneck P1A Hard Hat - Technical Specifications
application/pdf 123.15 KB
7/15/2021
123.15 KB
Brochure
Name
Description
File Size
Date
Size
Roughneck P1A Hard Hat - Brochure
application/pdf 2.26 MB
7/15/2021
2.26 MB
Name
Description
File Size
Date
Size
Roughneck P1A Hard Hat - Technical Specifications
123.15 KB
7/15/2021
123.15 KB
Roughneck P1A Hard Hat - Brochure
2.26 MB
7/15/2021
2.26 MB
Name
Description
File Size
Date
Size
Roughneck P1A Hard Hat - Technical Specifications
123.15 KB
7/15/2021
Roughneck P1A Hard Hat - Brochure
2.26 MB
7/15/2021

P1ARW01A000
Honeywell White Fibre Metal Roughneck Fiberglass Full Brim Hard Hat With 8 Point Ratchet Suspension

P1ARW02A000
CAP P1A YELLOW 3RW2 RATCHET

P1ARW09A000
CAP P1A GRAY 3RW2 RATCHET

P1ARW11A000
Honeywell Black Fibre Metal Roughneck Fiberglass Full Brim Hard Hat With 8 Point Ratchet Suspension

P1ARW12A000
CAP P1A BROWN 3RW2 RATCHET

P1ARW15A000
CAP P1A RED 3RW2 RATCHET

P1ARW46A000
CAP P1A HIV ORANGE 3RW2 RATCH

P1ARW71A000
CAP P1A BLUE 3RW2 RATCHET

P1ARW74A000
CAP P1A GREEN 3RW2 RATCHET

P1ASW01A000
CAP P1A WHITE 3SW2 SWINGS

P1ARW01A000
Honeywell White Fibre Metal Roughneck Fiberglass Full Brim Hard Hat With 8 Point Ratchet Suspension

P1ARW02A000
CAP P1A YELLOW 3RW2 RATCHET

P1ARW09A000
CAP P1A GRAY 3RW2 RATCHET

P1ARW11A000
Honeywell Black Fibre Metal Roughneck Fiberglass Full Brim Hard Hat With 8 Point Ratchet Suspension

P1ARW12A000
CAP P1A BROWN 3RW2 RATCHET

P1ARW15A000
CAP P1A RED 3RW2 RATCHET

P1ARW46A000
CAP P1A HIV ORANGE 3RW2 RATCH

P1ARW71A000
CAP P1A BLUE 3RW2 RATCHET

P1ARW74A000
CAP P1A GREEN 3RW2 RATCHET

P1ASW01A000
CAP P1A WHITE 3SW2 SWINGS