Welding Helmets & Hoods
Tigerhood Futura
For years, welders have relied on the quality and reliability of Fibre-Metal® welding helmets to help them make better welds at a lower cost and with fewer injuries.
Overview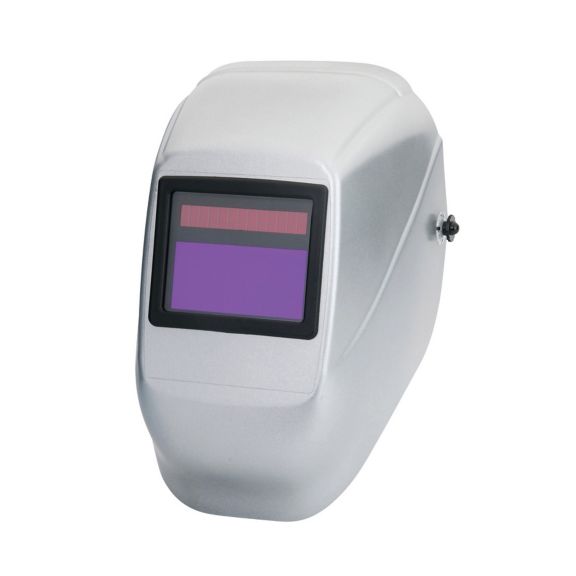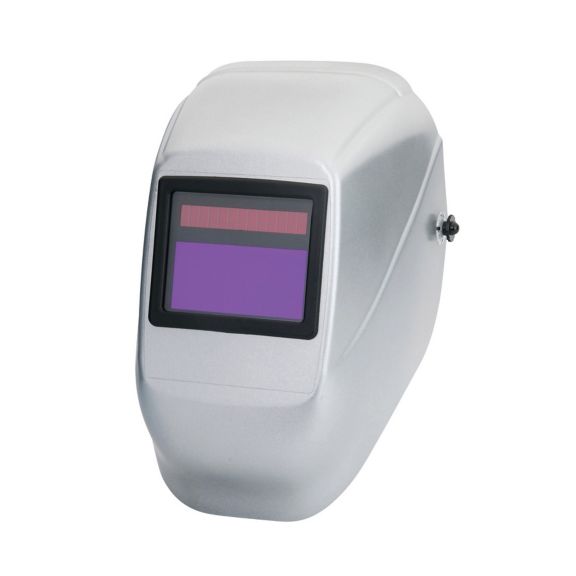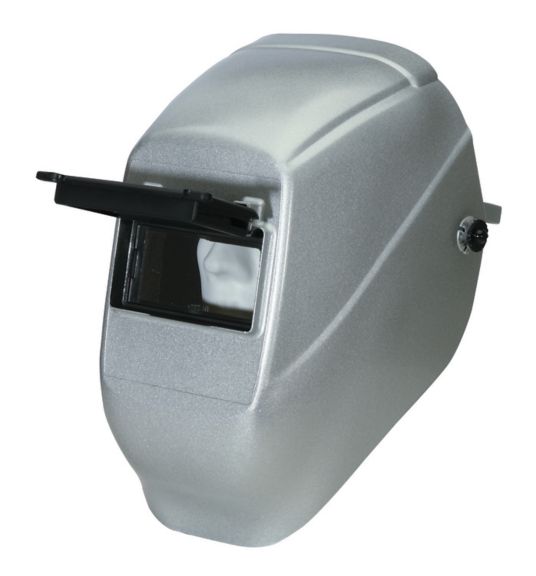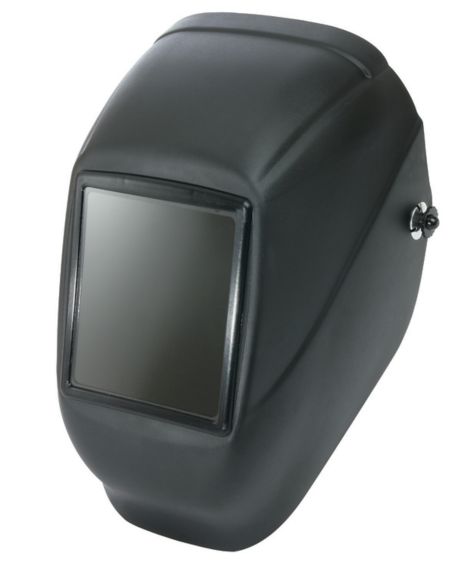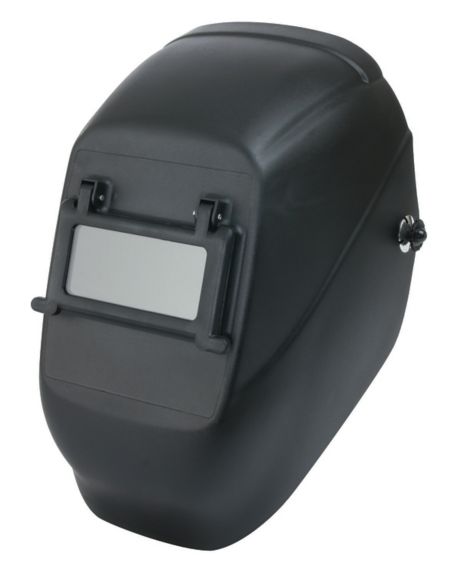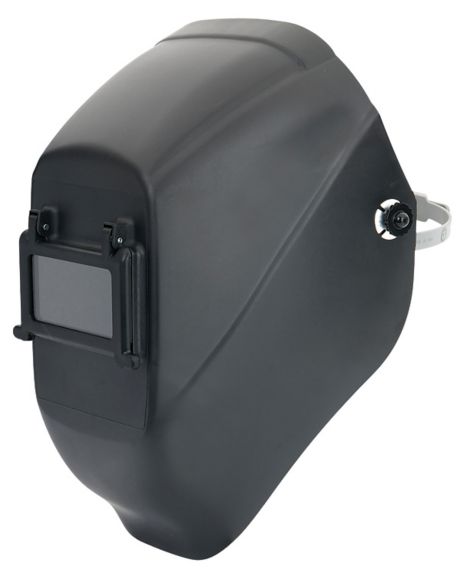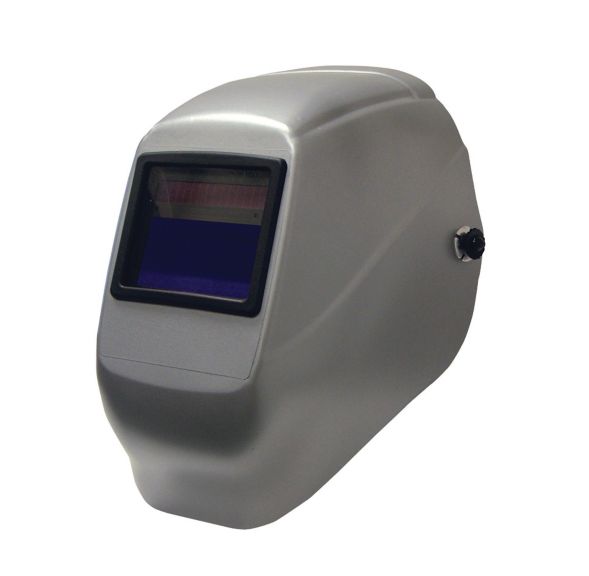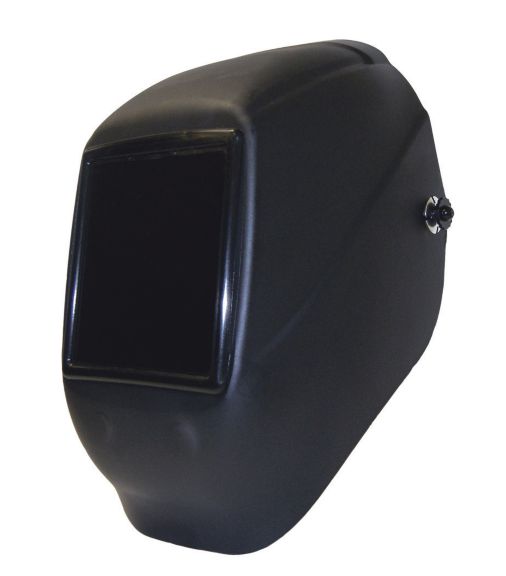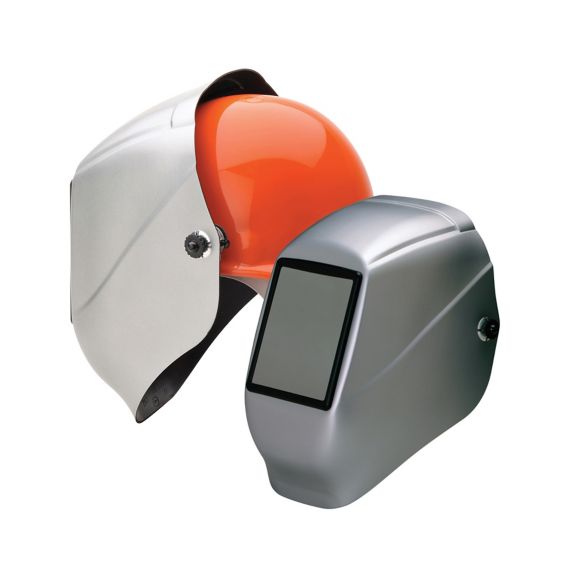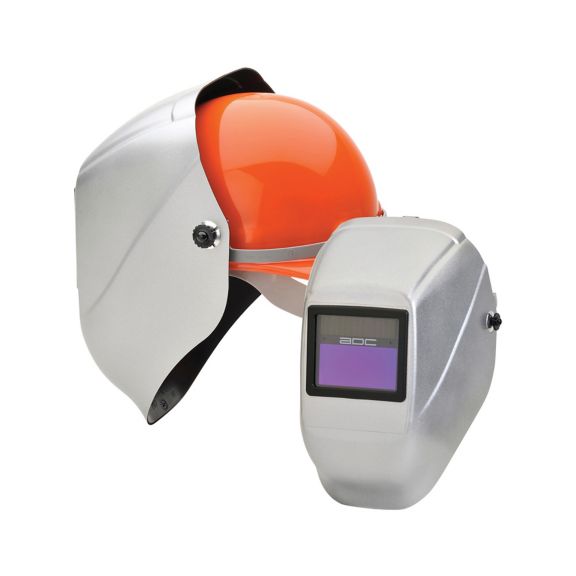 The Tigerhood Futura XXL continues the tradition of performance and innovation by combining advanced ADC Plus ADF technology with the Tigerhood Futura shell to provide serious welders with a higher level of performance in a wide view format.
Tigerhood Futura XXL with ADC Plus ADF Technology is our widest view ADF option, offering 40% greater viewing area to help welders see more clearly and work at awkward angles more easily. With proprietary Angular Dependency Compensation (ADC) technology and the highest optical quality rating, the Tigerhood Futura XXL ADF delivers uniform shading and distortion free vision across the entire filter viewing area—even when working out of position.
Available as a Selectable Shade 9-13 to meet the demands of most standard welding operations, the Tigerhood Futura XXL is extremely versatile and promises improved productivity, comfort and long-term cost savings for serious welders.
With an innovative, streamlined design combined with an exceptionally high performance material, the Tigerhood Futura shell is extremely lightweight for comfort, yet sturdy and durable for extended service life. It also accommodates spectacles and respirators while the classic 3-C free floating headgear balances and stabilizes helmet for maximum productivity.
Features & Benefits:
Lightest full-size welding helmet
Greater heat resistance and dimensional stability at elevated temperatures
Higher melting point and impact resistance
Ultra-smooth finish sheds spatter better while reflective silver surface stays cool
More chemical, scratch, and crack resistant
Can be imprinted
Extended service life means lower cost over time
Data Sheet
Name
Description
File Size
Date
Size
Tigerhood Futura® - Technology Brief - Features and Benefits
application/pdf 546.16 KB
7/15/2021
546.16 KB
Brochure
Name
Description
File Size
Date
Size
Tigerhood Futura® - Brochure
application/pdf 2.15 MB
7/15/2021
2.15 MB
Name
Description
File Size
Date
Size
Tigerhood Futura® - Technology Brief - Features and Benefits
546.16 KB
7/15/2021
546.16 KB
Tigerhood Futura® - Brochure
2.15 MB
7/15/2021
2.15 MB
Name
Description
File Size
Date
Size
Tigerhood Futura® - Technology Brief - Features and Benefits
546.16 KB
7/15/2021
Tigerhood Futura® - Brochure
2.15 MB
7/15/2021

2001FMADF10
HLMT 2001 PIPELINER ADF SHADE 10

2006BK
Honeywell Tigerhood Futura® 2006 Black Thermoplastic Lift Front Welding Helmet With 2" X 4 1/4" Shade 10 Lens

2006SR
Tigerhood Futura Thermoplastic Welding Helmet, Colors, 2'' x 4 1/4'' Lift Front, 3-C Headgear

2090BK
Honeywell Tigerhood Futura® 2090 Black Thermoplastic Fixed Front Welding Helmet With 4 1/2" X 5 1/4" Shade 10 Lens

2090SR
Tigerhood Futura Thermoplastic Welding Helmet, Colors, Wide Vision, 3-C Headgear

2090XXL913W
HELMET, WELDING FUTURA ADF 9-13

2999BK
HLMT 2999 BLACK

2999BVADCSR
Futura 2999 ADF, 90 x 110mm Lens, Shades 9-13, Sensitivity Adjustment, Delay Adjustment, ADC, 3C Headgear, Silver

2999FM913W
HELMET, FUTURA ADF FM 9-13

2999FMADF913
HELMET, FUTURA 2999 ADF 9-13

2001FMADF10
HLMT 2001 PIPELINER ADF SHADE 10

2006BK
Honeywell Tigerhood Futura® 2006 Black Thermoplastic Lift Front Welding Helmet With 2" X 4 1/4" Shade 10 Lens

2006SR
Tigerhood Futura Thermoplastic Welding Helmet, Colors, 2'' x 4 1/4'' Lift Front, 3-C Headgear

2090BK
Honeywell Tigerhood Futura® 2090 Black Thermoplastic Fixed Front Welding Helmet With 4 1/2" X 5 1/4" Shade 10 Lens

2090SR
Tigerhood Futura Thermoplastic Welding Helmet, Colors, Wide Vision, 3-C Headgear

2090XXL913W
HELMET, WELDING FUTURA ADF 9-13

2999BK
HLMT 2999 BLACK

2999BVADCSR
Futura 2999 ADF, 90 x 110mm Lens, Shades 9-13, Sensitivity Adjustment, Delay Adjustment, ADC, 3C Headgear, Silver

2999FM913W
HELMET, FUTURA ADF FM 9-13

2999FMADF913
HELMET, FUTURA 2999 ADF 9-13