Respiratory
Honeywell North® Primair® 700 Powered Air Purifying Respirator (PAPR)
Honeywell Primair® 700 PAPR
Overview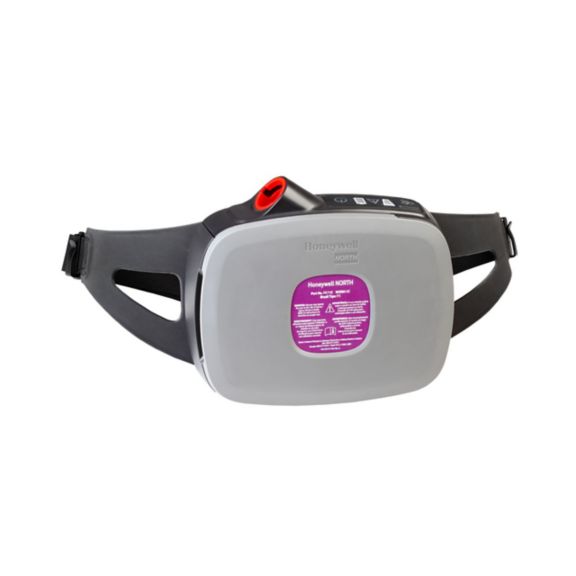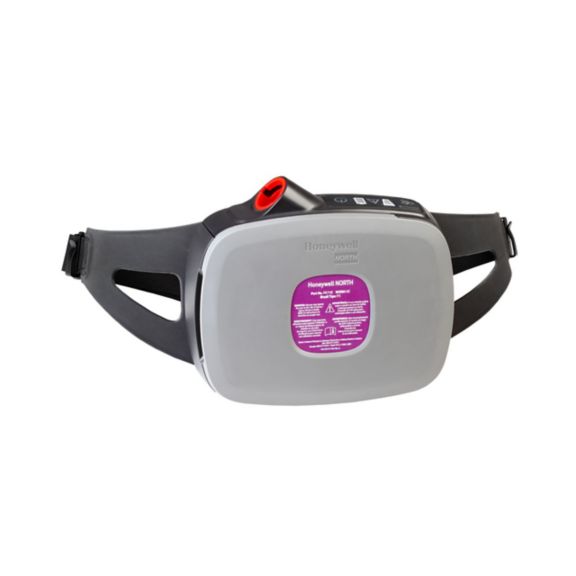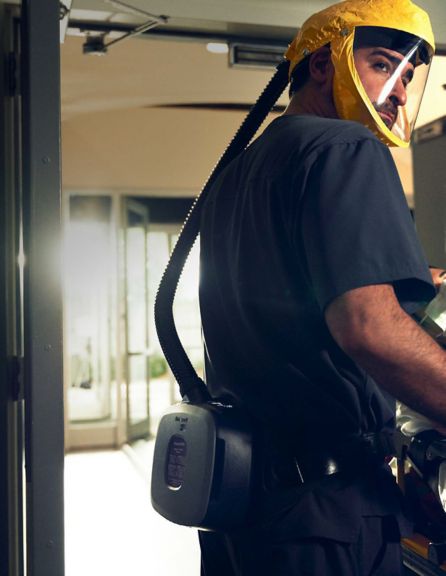 Powered Air-Purifying Respirator
Engineered to be ergonomic, efficient and effortless to get workers on the job faster and keep them comfortable and productive. Offering convenience, comfort, and confidence, the PA700 is a belt mounted, powered air purifying respirator platform.
All-in-one, integrated unit with battery and blower motor contained in compact casing.
Side-mounted battery contained in housing on five (5) sides, locks into place to reduce accidental disconnections.
Ergonomic belt distributes weight evenly and prevents slipping
Adjustable nylon straps for additional support, with optional comfort pad.
Filter connection: P100 filter locks into place with a quarter turn, assuring workers they are secure.
Others
Benefits

All-in-one, integrated eye, face and respiratory protection with battery andblower motor contained in compact casing; Assigned protection factor of up to 1000 with full hood; Eliminates need for fit testing when used with loose-fitting facepieces,hoods, or helmets, plus options for use with limited facial hair; Clear facepiece allows patients to see clinician's full face; Components can be cleaned and reused; Side-mounted battery contained in housing on five sides, locks into placeto reduce accidental disconnections; Ergonomic belt distributes weight evenly; Adjustable nylon straps for additional support, with optional backpackadapter and comfort pad; Filter connection: HEPA filter locks into place with quarter-turn, assuring workers they are secure

Compatible Facepieces, Helmets or Hoods
Battery Run Time
Charging Time
Standards
Flow rate

Low, Medium, High litre per minute
Others
Benefits

All-in-one, integrated eye, face and respiratory protection with battery andblower motor contained in compact casing; Assigned protection factor of up to 1000 with full hood; Eliminates need for fit testing when used with loose-fitting facepieces,hoods, or helmets, plus options for use with limited facial hair; Clear facepiece allows patients to see clinician's full face; Components can be cleaned and reused; Side-mounted battery contained in housing on five sides, locks into placeto reduce accidental disconnections; Ergonomic belt distributes weight evenly; Adjustable nylon straps for additional support, with optional backpackadapter and comfort pad; Filter connection: HEPA filter locks into place with quarter-turn, assuring workers they are secure

Compatible Facepieces, Helmets or Hoods

Flow rate

Low, Medium, High litre per minute
Benefits : All-in-one, integrated eye, face and respiratory protection with battery andblower motor contained in compact casing; Assigned protection factor of up to 1000 with full hood; Eliminates need for fit testing when used with loose-fitting facepieces,hoods, or helmets, plus options for use with limited facial hair; Clear facepiece allows patients to see clinician's full face; Components can be cleaned and reused; Side-mounted battery contained in housing on five sides, locks into placeto reduce accidental disconnections; Ergonomic belt distributes weight evenly; Adjustable nylon straps for additional support, with optional backpackadapter and comfort pad; Filter connection: HEPA filter locks into place with quarter-turn, assuring workers they are secure
Compatible Facepieces, Helmets or Hoods : PA101S, PA101M, PA111
Battery Run Time : 8 hours
Charging Time : 4.5 hours
Flow rate : Low, Medium, High litre per minute
Manuals and Guides
Name
Description
File Size
Date
Size
Guidance for cleaning and disinfecting PA700 PAPR
application/pdf 134.69 KB
2/8/2022
134.69 KB
Brochure
Name
Description
File Size
Date
Size
Honeywell North® Primair® 700 Powered Air Purifying Respirator (PAPR) - Brochure
application/pdf 2.32 MB
2/8/2022
2.32 MB
Name
Description
File Size
Date
Size
Honeywell North® Primair® 700 Powered Air Purifying Respirator (PAPR) - Brochure
2.32 MB
2/8/2022
2.32 MB
Guidance for cleaning and disinfecting PA700 PAPR
134.69 KB
2/8/2022
134.69 KB
Name
Description
File Size
Date
Size
Guidance for cleaning and disinfecting PA700 PAPR
134.69 KB
2/8/2022
Honeywell North® Primair® 700 Powered Air Purifying Respirator (PAPR) - Brochure
2.32 MB
2/8/2022