Earplugs
FirmFit®
Firm Foam Reinvented. More comfort. More Protection. NRR 30
Overview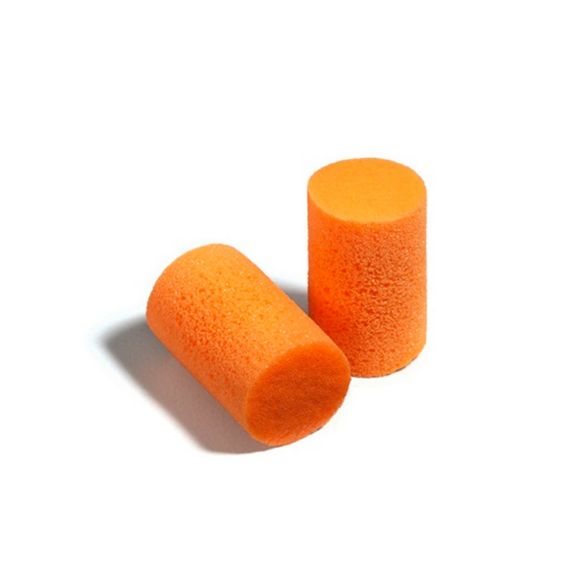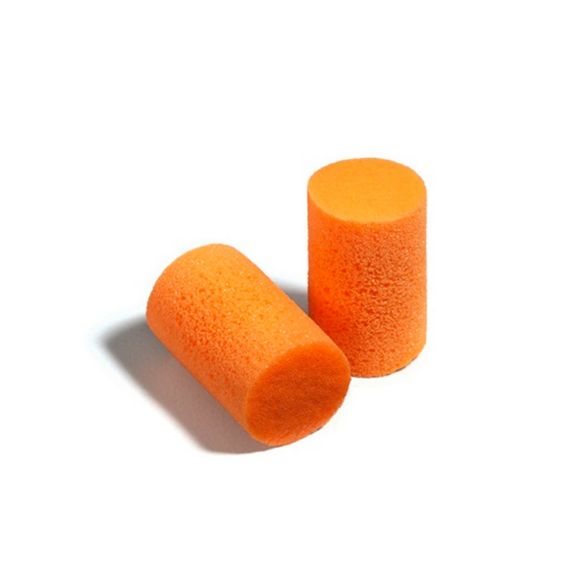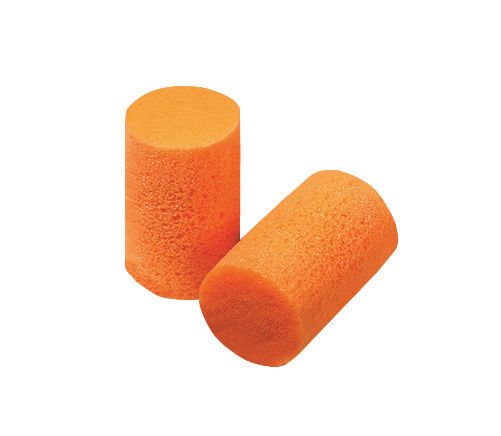 The more comfortable the earplug, the longer they'll wear it. FirmFit is a classical cylinder-shaped plug redesigned for comfort you can feel.
40% Softer: You can feel that Firm Fit is softer than other cylinder shape earplugs when you hold it.
29% Less Pressure: Firm Fit exerts less expansion pressure on the ear canal than other cylinder shape earplugs.
Greater Protection: With an NRR of 30 dB, Firm Fit provides excellent protection in most medium-to-high noise environments.
Easy to insert: Requires less pressure to roll down. Slow recovery rate gives you plenty of time to correctly insert in ear canal.
Easy to see: Distinct warning orange color makes compliance checks easy.
Available in uncorded and corded versions as well as multiple dispenser refills; corded dispenser & refills Coming Soon!
Earplug Fitting & Maintenance Recommendations
Inspect: Prior to fitting, examine your earplugs.
Discard: Discard disposable earplugs after each use, or if earplugs are compromised.
Hygiene: To maintain hygiene standards, disposable earplugs should be discarded at the end of every shift.
Fitting a disposable earplug:
With clean hands, roll the entire earplug into narrowest possible crease-free cylinder.
Reach over your head with a free hand, pull your ear up and back, and insert the earplug well inside your ear canal.
Hold for 30 – 40 seconds, until the earplug fully expands in your ear canal. If properly fitted, the end of the earplugs should not be visible to someone looking at you from the front.
Improper fit of this device will reduce its effectiveness in attenuating noise. Refer to instructions on package for proper fit.
Recommended Industries/Use: Agriculture, Construction, Fire, Forestry, Government, Law Enforcement, Manufacturing, Mining, Steel and Metals, Transportation, Utilities, Welding
Others
Material
Noise Reduction Rating
Single Number Rating
High Visibility
Earplug Shape
Earplug Size
Canada Class
Reusability
Detectable
Noise Reduction Rating : 30 decibel|30
Single Number Rating : 30
Earplug Size : One Size Fits All
Data Sheet
Name
Description
File Size
Date
Size
Honeywell Antimicrobial-Protected Dispenser Datasheet
application/pdf 193.97 KB
8/31/2023
193.97 KB
HL FirmFit Global - Data Sheet
application/pdf 253.54 KB
11/4/2022
253.54 KB
Manuals and Guides
Name
Description
File Size
Date
Size
Hearing Protection Mini Guide
application/pdf 7.21 MB
8/18/2023
7.21 MB
Brochure
Name
Description
File Size
Date
Size
HL_firmfit_firmfit_brochure_v2.pdf
application/pdf 2.47 MB
7/15/2021
2.47 MB
HPPE Hearing Earplug Dispensers Brochure
application/pdf 4.12 MB
8/17/2023
4.12 MB
Others
Name
Description
File Size
Date
Size
HL400 AM Earplug Dispenser FAQ
application/pdf 117.89 KB
8/31/2023
117.89 KB
Name
Description
File Size
Date
Size
Name
Description
File Size
Date
Size

FF-1
Honeywell Howard Leight FirmFit™ Cylinder PVC Uncorded Earplugs

FF-1-PB
Uncorded, Paperbag, UOM = BX, 100 Pairs per Box, 10 Boxes per Case, 1000 Pairs per Case

FF-30
Honeywell Howard Leight FirmFit™ Cylinder PVC Corded Earplugs

FF-30-PB
Corded, Paperbag, UOM = BX, 100 Pairs per Box, 10 Boxes per Case, 1000 Pairs per Case

HL400-FF-INTRO
HL400 Dispenser with 1 prefilled canister of 400 pairs of FirmFit earplugs. UOM = CS

FF-1
Honeywell Howard Leight FirmFit™ Cylinder PVC Uncorded Earplugs

FF-1-PB
Uncorded, Paperbag, UOM = BX, 100 Pairs per Box, 10 Boxes per Case, 1000 Pairs per Case

FF-30
Honeywell Howard Leight FirmFit™ Cylinder PVC Corded Earplugs

FF-30-PB
Corded, Paperbag, UOM = BX, 100 Pairs per Box, 10 Boxes per Case, 1000 Pairs per Case

HL400-FF-INTRO
HL400 Dispenser with 1 prefilled canister of 400 pairs of FirmFit earplugs. UOM = CS