Earplugs
Leight® Source 500
The Leight Source 500 earplug dispenser is made of anodized aluminum and is designed to be mounted on a wall.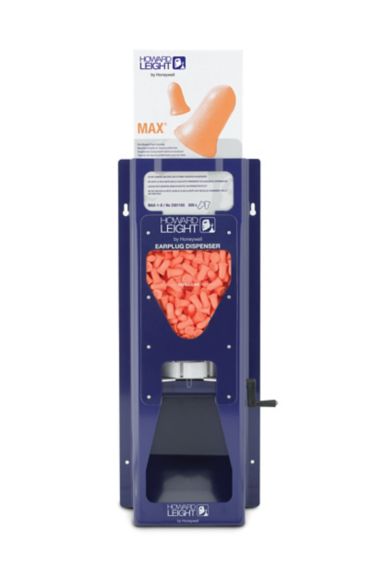 This system dispenses earplugs with a twist knob.
Ideal for large factories and processing plants with a zero-tolerance policy when it comes to packaging waste, the LS-500 dispenser can hold 500 pairs of Howard Leight single-use earplugs, such as Max, Max Lite, Laser Lite, MultiMax, Matrix, Quiet and Bilsom 303.

LS-500
Honeywell Howard Leight Leight Source 500 Aluminum Dispenser (Earplugs Sold Seperately)