Earplugs
TrustFit® Pod
Trust in Your Fit - TrustFit Earplug providing workers with a more comfortable option. NRR 28
Overview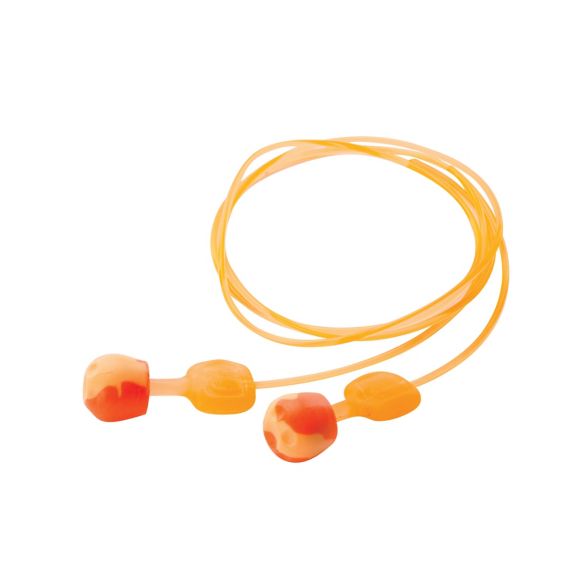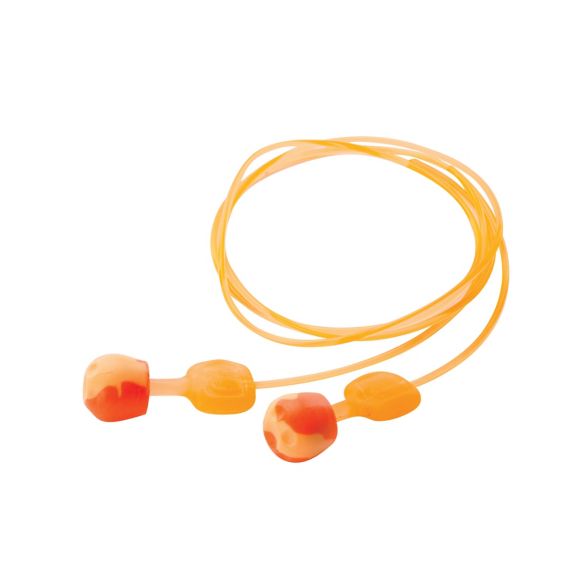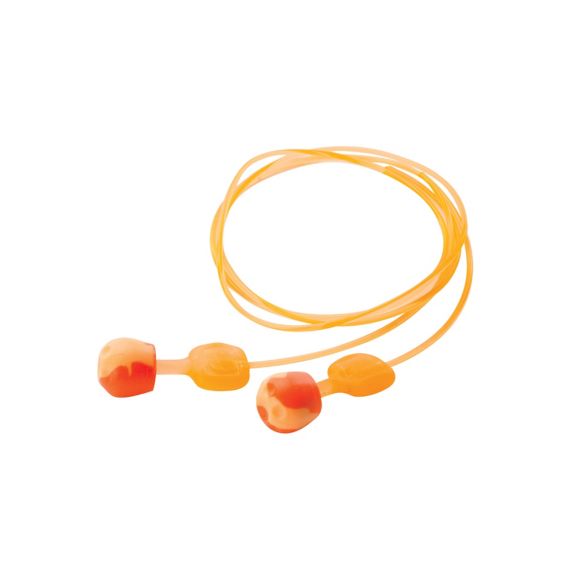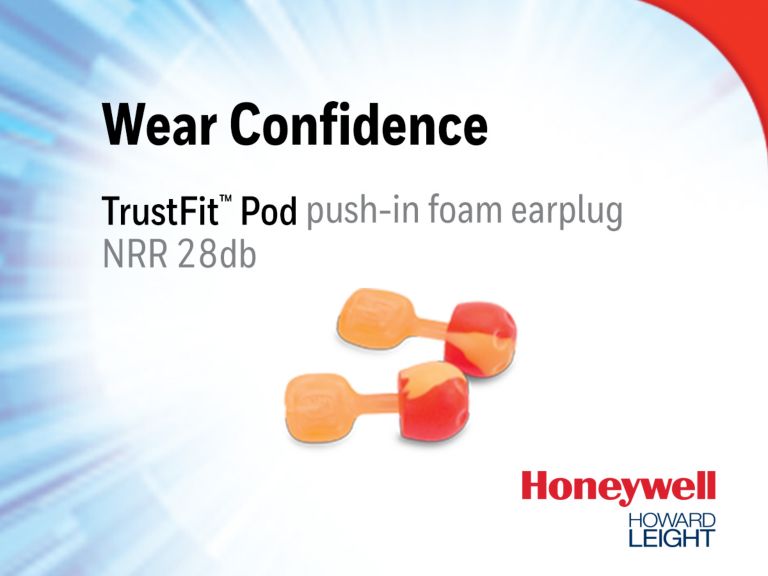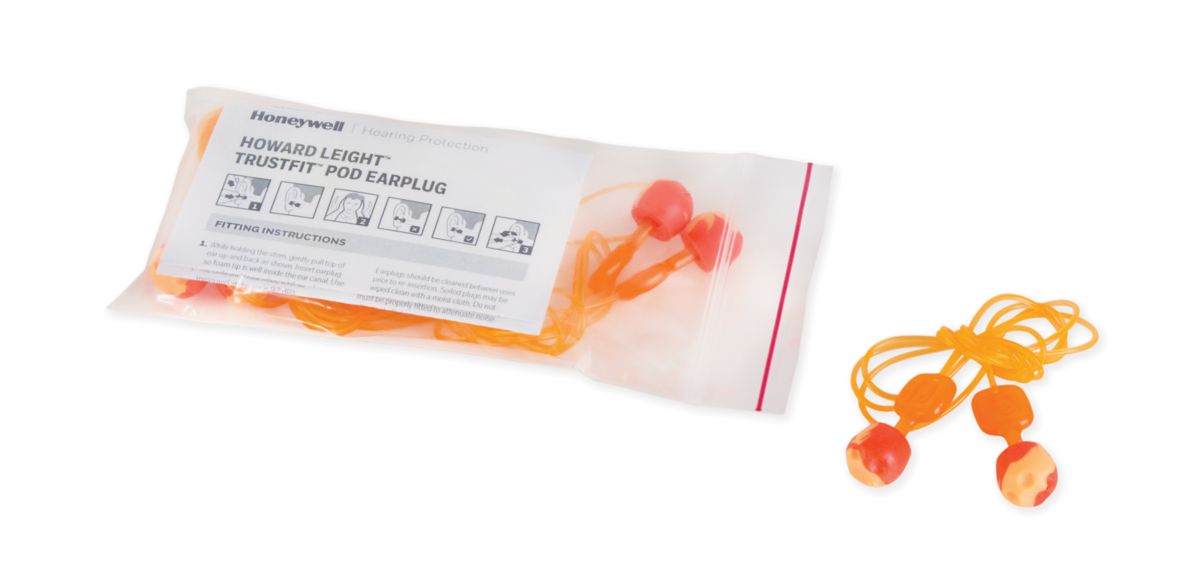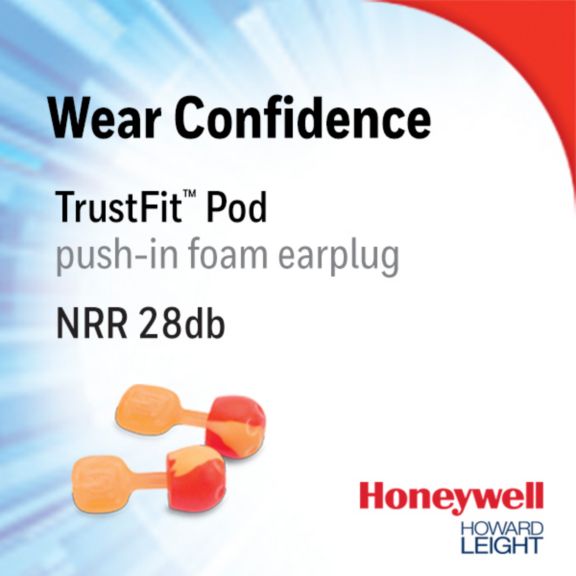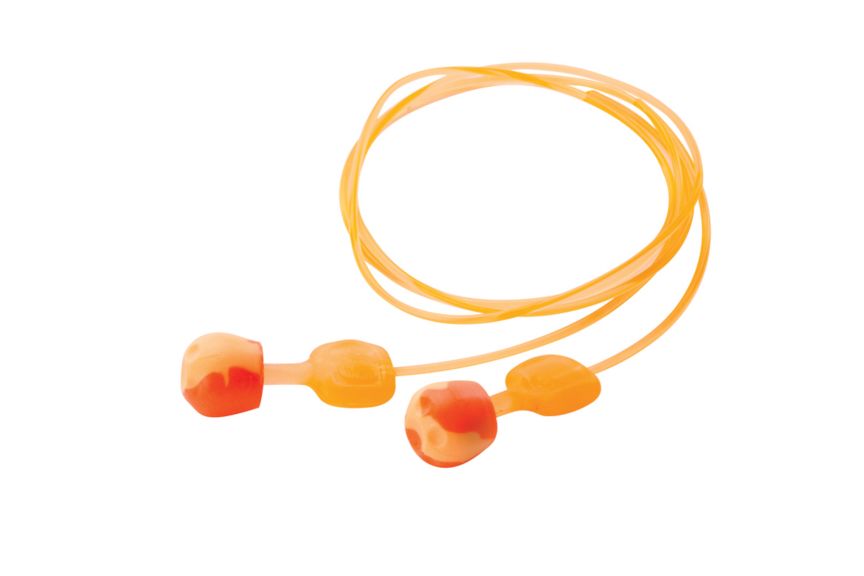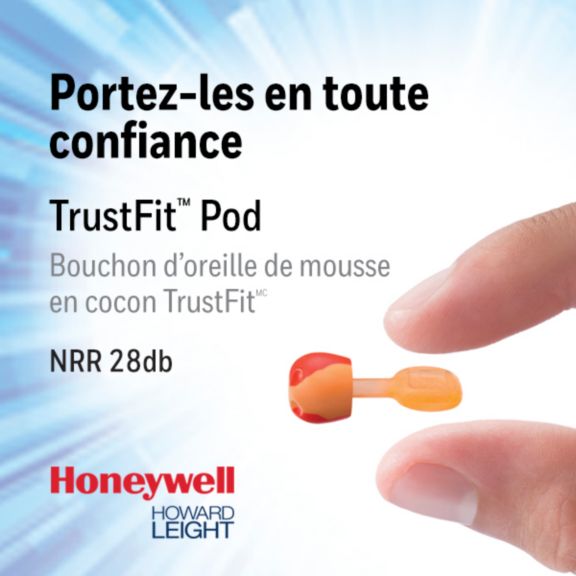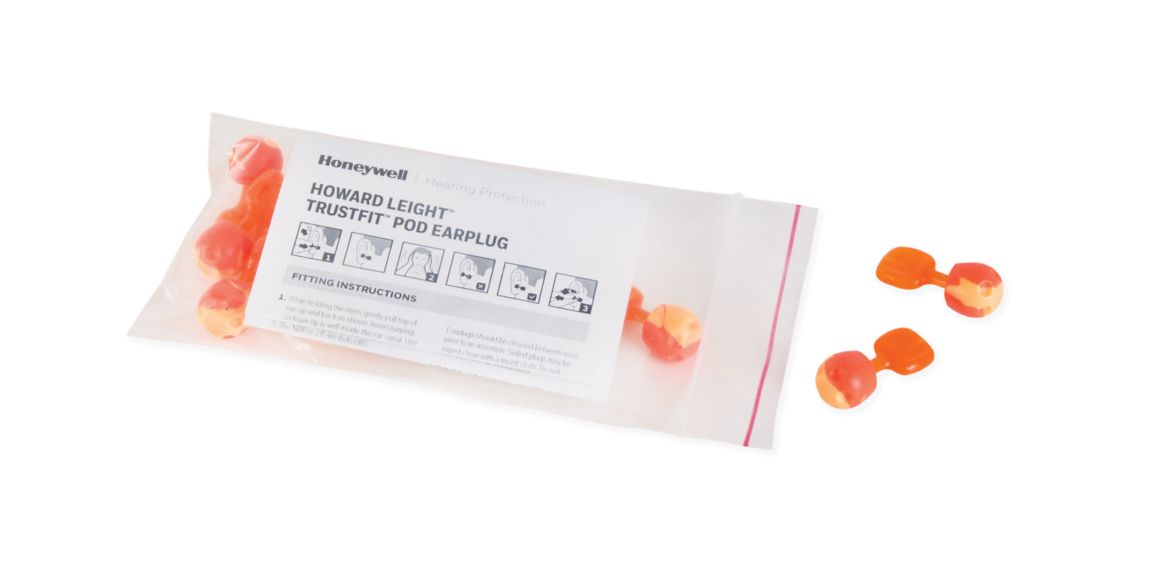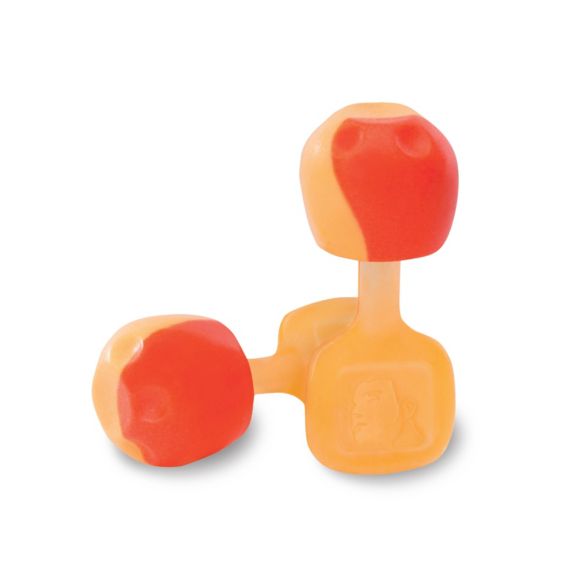 Howard Leight™ TrustFit® Pod reusable push-in earplugs are designed with an ergonomic stem and dimpled foam tip so they are easy to fully insert and remove without picking up dirt from workers' fingers, and comfortable to wear during the work day.
No roll-down soft foam pod with dimpled tip collapses to be easily and gently pushed into ear canal
Provides effective NRR 28dB, Canada Class A(L) hearing protection
The stem fits naturally between the finger and thumb, even while wearing work gloves
Reusable for up to 5 days when properly cared for Wear Confidence. Trust In Your Fit.
Available in uncorded and corded versions; corded dispenser & refills Coming Soon!
Earplug Fitting & Maintenance Recommendations
Inspect:
Prior to fitting, examine earplugs for dirt, damage or hardness — discard immediately if compromised.
Clean:
Earplugs should be cleaned between each use and prior to re-insertion. To wash use mild soap and warm water, pat dry then store in protected area when not in use. Chemicals, disinfectants, and solutions should not be used on foam earplugs.
Hygiene:
Earplugs can be used a full work-week. Replace after 5 days or if foam tip is damaged or hardened.
Fitting a push-in foam earplug:
While holding the stem, reach a hand over your head and gently pull the top of your ear up and back.
Insert earplug so foam tip is well inside the ear canal. Use a gentle rocking motion while pushing earplug into ear canal to ensure a deep fit.
If properly fitted, the tip of the earplug stem may be visible to someone looking at you from the front.
Improper fit of this device will reduce its effectiveness in attenuating noise. Refer to instructions on package for proper fit.
Recommended Industries/Use: Agriculture, Construction, Fire, Forestry, Government, Law Enforcement, Manufacturing, Mining, Steel and Metals, Transportation, Utilities, Welding.
Others
Material
Noise Reduction Rating
Single Number Rating
High Visibility
Earplug Shape
Canada Class
Reusability
Detectable
Noise Reduction Rating : 28 decibel|28
Single Number Rating : 28
Manuals and Guides
Name
Description
File Size
Date
Size
Hearing Protection Mini Guide
application/pdf 7.21 MB
11/16/2023
7.21 MB
Brochure
Name
Description
File Size
Date
Size
Howard Leight™ TrustFit™ Pod push-in foam earplug brochure
application/pdf 2.67 MB
7/15/2021
2.67 MB
Others
Name
Description
File Size
Date
Size
Trust Hearing Solutions From Honeywell Howard Leight
application/pdf 1.17 MB
7/15/2021
1.17 MB
TrustFit® Hearing Solutions from Honeywell Howard Leight™
application/pdf 3.34 MB
7/15/2021
3.34 MB
TrustFit® Pod info
application/pdf 179.02 KB
7/15/2021
179.02 KB
TrustFit™ Honeywell Howard Leight - Sale Sheet
application/pdf 6.78 MB
7/15/2021
6.78 MB
Name
Description
File Size
Date
Size
Name
Description
File Size
Date
Size

TRUSTFITPOD-1
TrustFit® Pod Reusable, Uncorded Push-in Foam Earplug. NRR 28

TRUSTFITPOD-30
Reusable, Corded Push-in Foam Earplug. NRR 28

TRUSTFITPOD-1
TrustFit® Pod Reusable, Uncorded Push-in Foam Earplug. NRR 28

TRUSTFITPOD-30
Reusable, Corded Push-in Foam Earplug. NRR 28