Electronic Earmuffs
Impact® Sport
Electronic Protective Earmuff - SNR25
Overview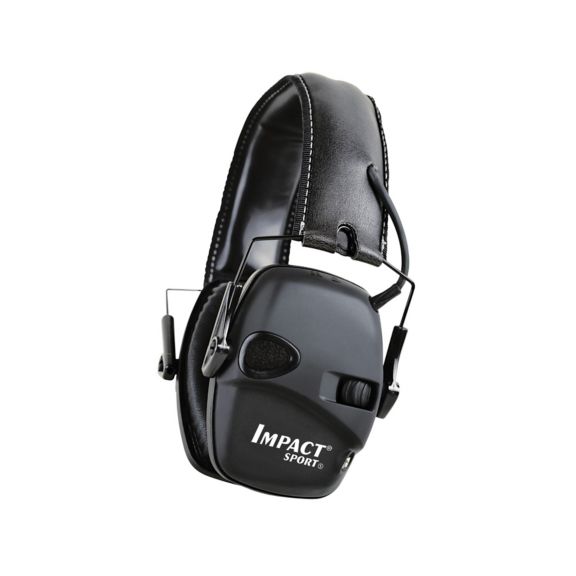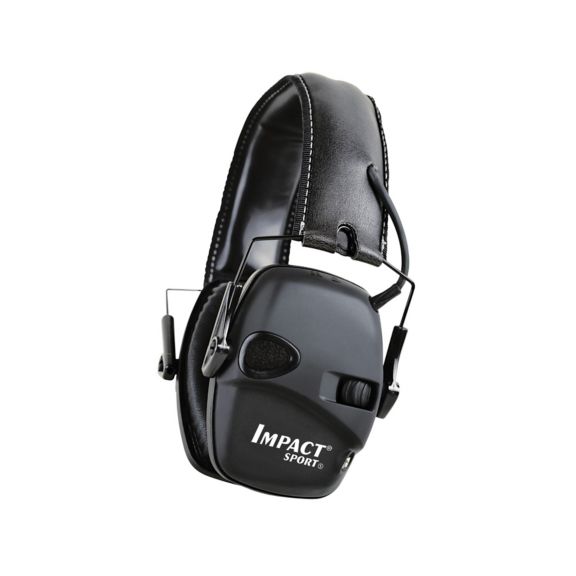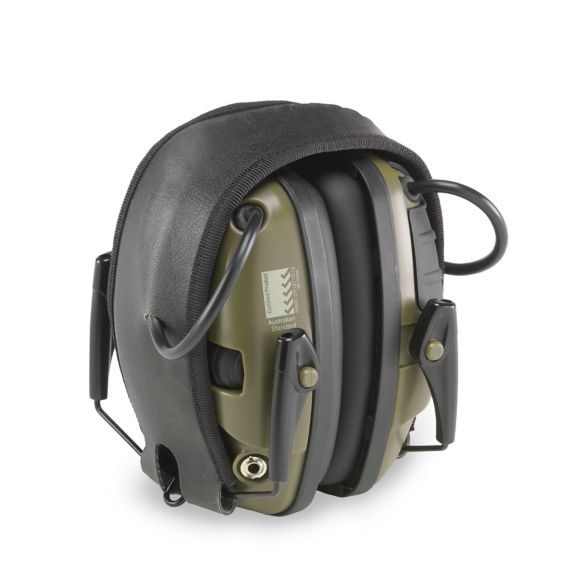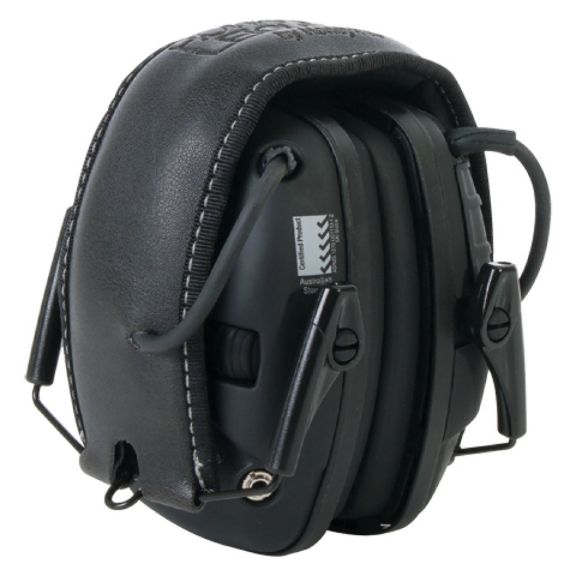 Noise suppression of loud, impact noises down to a safe level of 82dB
Sound amplification allows wearers to hear important communication - alarms/warning signals, co-workers' voices, etc.
Directionally placed stereo microphones enhance sound for natural hearing
Features patented Air Flow Control technology for optimal attenuation across virtually all industrial noise environments
AUX input allows connection to external MP3 players or other audio devices for additional listening
Folds for convenient storage
Slim earcup design reduces potential interference with tools, guns, machines, etc.
NRR: 22, SNR: 25, Canada Class B, SLC 80: 24 Class 4
Earmuff Fitting & Maintenance Recommendations
Selection:
Avoid overprotection in minimal noise environments – in selecting the best earmuff for your situation, consider noise levels and your need to communicate with co-workers or hear warning signals on the job
Inspect & wear:
Read and follow all earmuff fitting instructions
Remove all hair underneath ear cushions.
Hygiene & maintenance:
Regularly inspect earcups and ear cushions for cracks and leaks – discard if earcups are visibly damaged or compromised
Clean earcups and ear cushions regularly with mild soap and water
Replace ear cushions and foam inserts every 6-8 months under normal wear, every 3-4 months with heavy use or in humid/extreme climates
Improper fit of this device will reduce its effectiveness in attenuating noise. Refer to instructions on package for proper fit.
Recommended Industries/Use
Agriculture, Chemical, Construction, Fire Protection, Forestry, Government, Law Enforcement, Manufacturing, Medical, Military, Mining, Municipal Services, Oil and Gas, Pharmaceutical, Steel and Metals, Transportation, Utilities, Welding.
Others
Dielectric
Noise Reduction Rating
Single Number Rating
Care and Maintenance
Ear Shell Material
Headband Material

Steel wire, EVA, PVC, Textile

High Visibility
Product Family
SLC80 Rating
Canada Class
Others
Headband Material

Steel wire, EVA, PVC, Textile
Noise Reduction Rating : 22 decibel
Single Number Rating : 25 decibel
Care and Maintenance : see overview tab
Headband Material : Steel wire, EVA, PVC, Textile
SLC80 Rating : 24 Class 4

1030942
Impact Sport Black - UOM = EACH, 1 earmuff per box, 5 boxes per case Industrial Packaging of chipboard box

R-01526
Honeywell Howard Leight Impact® Sport Hunter Green Over-The-Head Electronic Earmuffs

1030942
Impact Sport Black - UOM = EACH, 1 earmuff per box, 5 boxes per case Industrial Packaging of chipboard box

R-01526
Honeywell Howard Leight Impact® Sport Hunter Green Over-The-Head Electronic Earmuffs