Boots
Oliver 22 Series 16" PVC Steel Toe
Waterproof PVC gumboot with steel toe cap and metatarsal guard.
Overview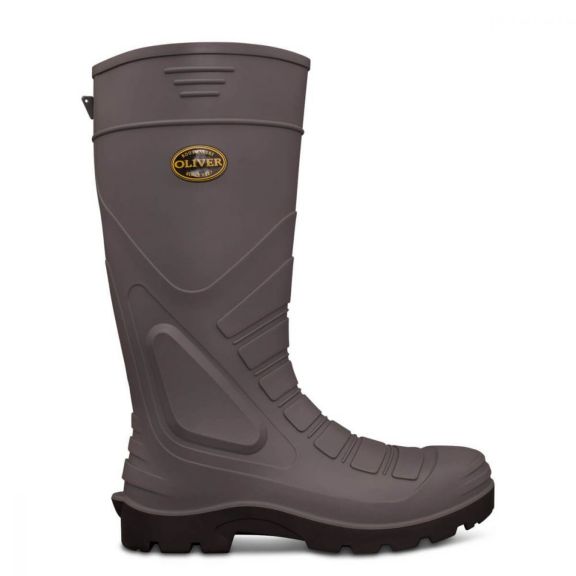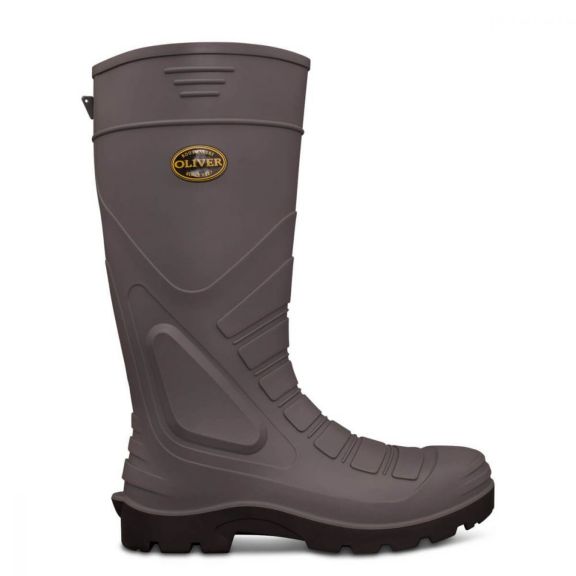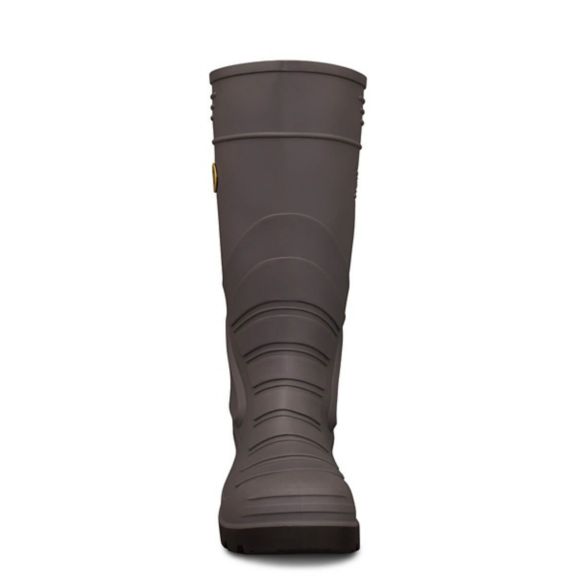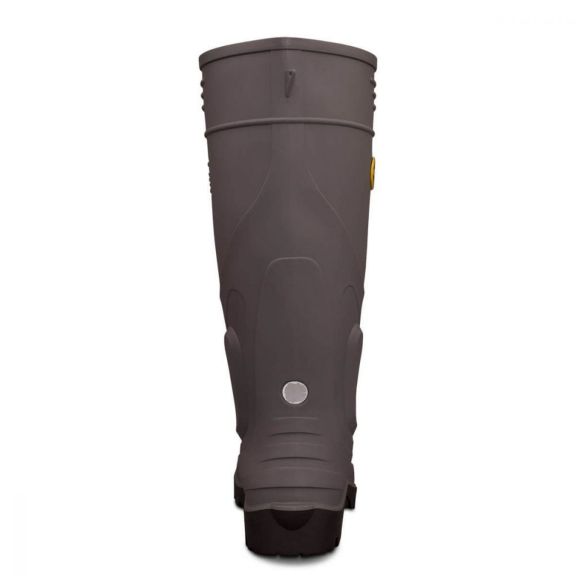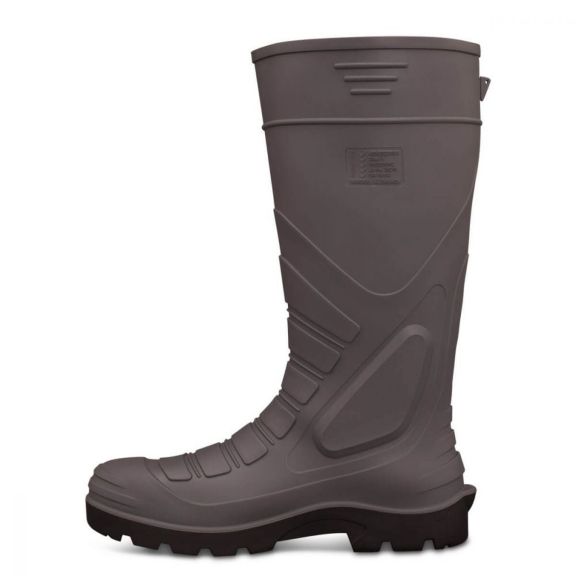 The Oliver PVC Gumboot is an injection molded, seamless boot that provides 100% waterproof protection. The PVC compound is soft and pliable for outstanding flexibility for greater worker comfort.
The Gumboot features a NANOlite® footbed and NATUREform toe caps for a wider profile shape. Meets ASTM F2413-11 M I/75 C/75 Mt/75 PR EH.
Features & Benefits:
PVC injection-molded, waterproof work boot.
NATUREform steel toe impact protection.
METprotect® internal metatarsal impact protection.
Steelflex® steel midsole puncture protection.
SYMPATEX waterproof liner to help keep feet dry.
NANOlite® and COMFORTcushion technology to enhance comfort and to help reduce leg fatigue.
Heavy duty PVC/Nitrile compound with an extra deep tread for greater stability and grip on uneven and loose surfaces.
Outsole is heat-resistant to 266° F (130° C) and provides excellent slip and abrasion resistance: and resistant to solvents, mild acids, alkalis, oils and fats.
Others
Overall Height
Material
Metatarsal Protection
Steel Toe Protection
Water Resistance
Outsole Material
Upper Material
Shoe Gender
Shoe Color
Shoe Size
Overall Height : 16 inch|16
Metatarsal Protection : Yes
Steel Toe Protection : Yes
Water Resistance : Waterproof
Outsole Material : Nitrile|PVC
Brochure
Name
Description
File Size
Date
Size
HS_oliver_22205_hsp_industrial_footwear_catalog.pdf
application/pdf 12.31 MB
7/15/2021
12.31 MB
HS_oliver_22205_oliver footwear catalog_2013.pdf
application/pdf 8.41 MB
7/15/2021
8.41 MB
Others
Name
Description
File Size
Date
Size
HS_oliver_22205_oliver sizing chart v2.pdf
application/pdf 39.84 KB
7/15/2021
39.84 KB
HS_oliver_22205_oliver-22205.pdf
application/pdf 110.81 KB
7/15/2021
110.81 KB
Name
Description
File Size
Date
Size
Name
Description
File Size
Date
Size

22205-GRY-060
Oliver 22 Series 16" PVC Steel Toe PR MT EH Size 6

22205-GRY-070
Oliver 22 Series 16" PVC Steel Toe PR MT EH Size 7

22205-GRY-080
Oliver 22 Series 16" PVC Steel Toe PR MT EH Size 8

22205-GRY-090
Oliver 22 Series 16" PVC Steel Toe PR MT EH Size 9

22205-GRY-100
Oliver 22 Series 16" PVC Steel Toe PR MT EH Size 10

22205-GRY-110
Oliver 22 Series 16" PVC Steel Toe PR MT EH Size 11

22205-GRY-120
Oliver 22 Series 16" PVC Steel Toe PR MT EH Size 12

22205-GRY-130
Oliver 22 Series 16" PVC Steel Toe PR MT EH Size 13

22205-GRY-140
Oliver 22 Series 16" PVC Steel Toe PR MT EH Size 14

22205-GRY-060
Oliver 22 Series 16" PVC Steel Toe PR MT EH Size 6

22205-GRY-070
Oliver 22 Series 16" PVC Steel Toe PR MT EH Size 7

22205-GRY-080
Oliver 22 Series 16" PVC Steel Toe PR MT EH Size 8

22205-GRY-090
Oliver 22 Series 16" PVC Steel Toe PR MT EH Size 9

22205-GRY-100
Oliver 22 Series 16" PVC Steel Toe PR MT EH Size 10

22205-GRY-110
Oliver 22 Series 16" PVC Steel Toe PR MT EH Size 11

22205-GRY-120
Oliver 22 Series 16" PVC Steel Toe PR MT EH Size 12

22205-GRY-130
Oliver 22 Series 16" PVC Steel Toe PR MT EH Size 13

22205-GRY-140
Oliver 22 Series 16" PVC Steel Toe PR MT EH Size 14