Boots
Oliver 45 Series Brown 7" Lace-Up Composite Toe EH
Oliver 45 Series Brown 7' Lace-Up Composite Toe EH
Overview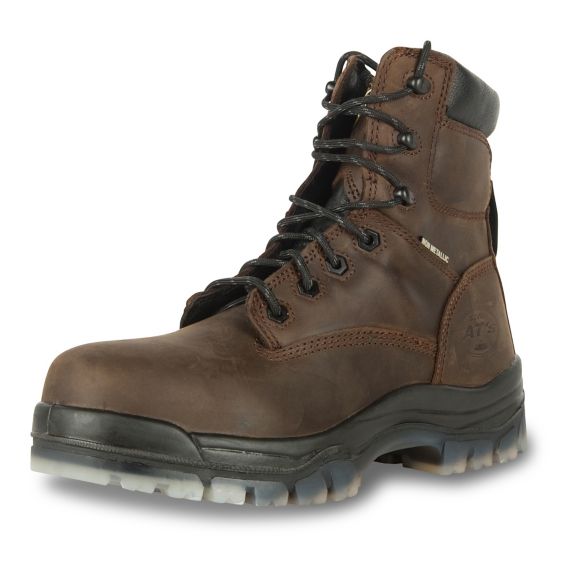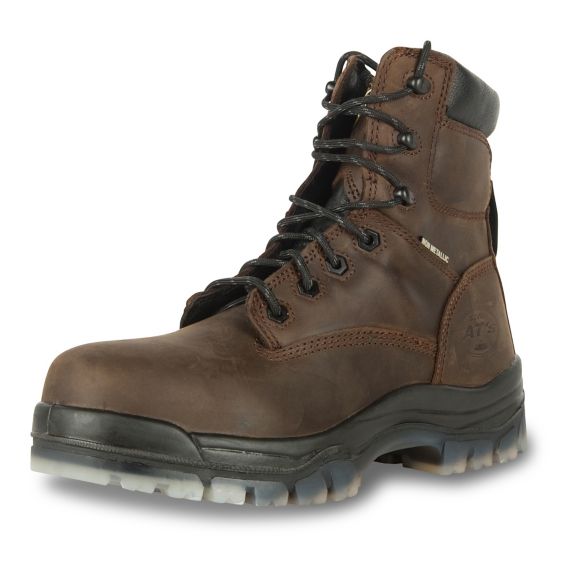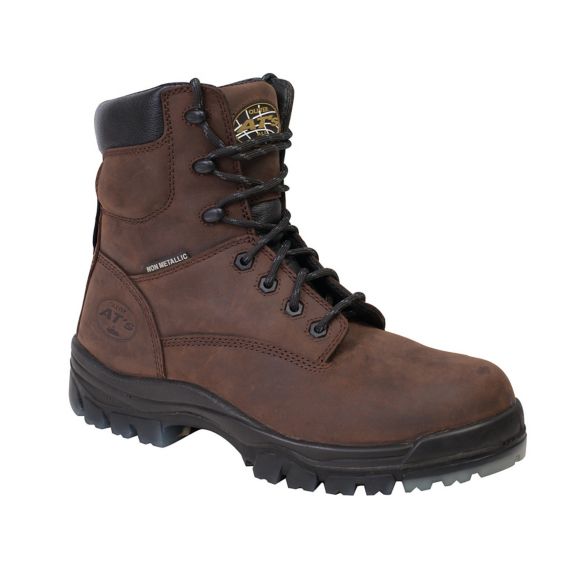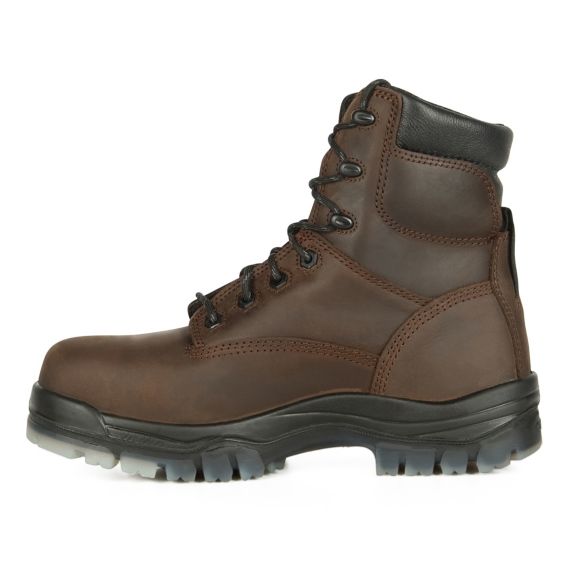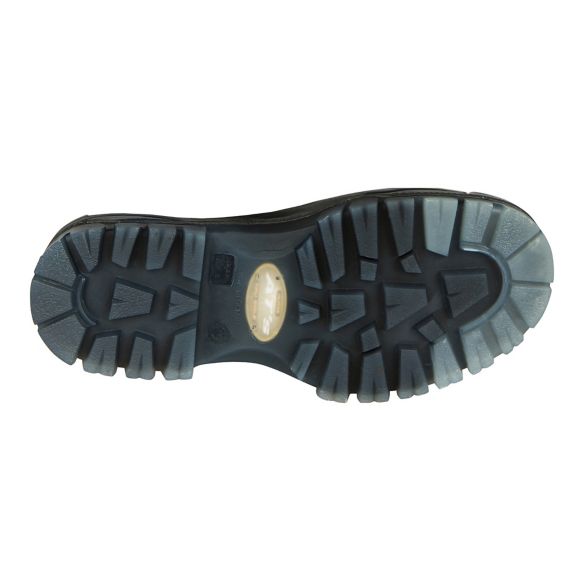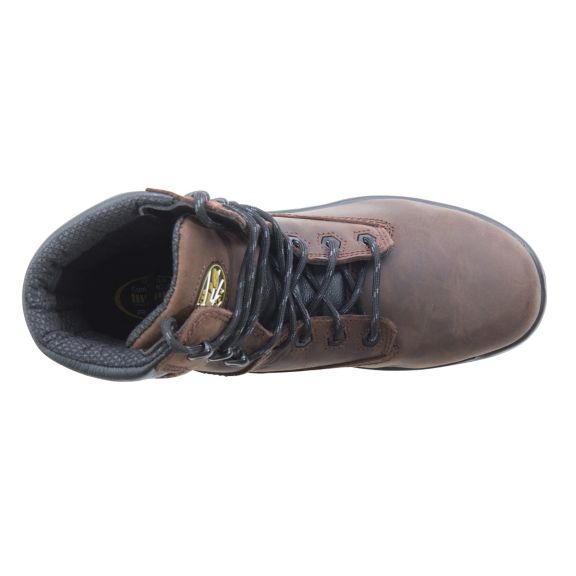 Oliver 45 Series composite toe safety footwear features liquid-resistant leather: non-metallic construction: padded collar and tongue: and COMFORTcushion insole. Brown leather: lace-up: 6 in (150 mm). Meets ASTM F2413-11 M I/75 C/75 EH.
Features & Benefits:
Liquid-resistant leather.
Composite toe impact protection is 40% lighter than traditional steel toe: for less fatigue when worn all day.
NANOlite and COMFORTcushion technology to help reduce leg fatigue and enhance comfort.
All-terrain: TPU soling technology consists of a lightweight: shock absorbing low-density PU (polyurethane) midsole cushions the foot with each step for excellent comfort.
Oliver outsole design is slip-resistant to help prevent worker slips and falls and is heat-resistant to temperatures up to 266° F (130° C).
Others
Overall Height
Material
Metatarsal Protection
Water Resistance
Outsole Material
Upper Material
Shoe Gender
Shoe Color
Shoe Size

Men's Half 7.5 -11.5

Men's Whole 6-14
Others
Shoe Size

Men's Half 7.5 -11.5

Men's Whole 6-14
Overall Height : 6 millimetre|6 inch
Metatarsal Protection : No
Shoe Size : Men's Half 7.5 -11.5|Men's Whole 6-14
Brochure
Name
Description
File Size
Date
Size
HS_oliver_45637c_hsp_industrial_footwear_catalog.pdf
application/pdf 12.31 MB
7/15/2021
12.31 MB
HS_oliver_45637c_oliver broch us en spreads_final.pdf
application/pdf 4.47 MB
7/15/2021
4.47 MB
Others
Name
Description
File Size
Date
Size
HS_oliver_45637c_oliver sizing chart v2.pdf
application/pdf 39.84 KB
7/15/2021
39.84 KB
HS_oliver_45637c_oliver-45637c.pdf
application/pdf 72.23 KB
7/15/2021
72.23 KB
Name
Description
File Size
Date
Size
Name
Description
File Size
Date
Size

45637C-BRN-060
Oliver 45 Series 7" Lace-Up Composite Toe EH Size6

45637C-BRN-070
Oliver 45 Series 7" Lace-Up Composite Toe EH Size7

45637C-BRN-075
Oliver 45 Series 7" Lace-Up Composite Toe EH Size7.5

45637C-BRN-080
Oliver 45 Series 7" Lace-Up Composite Toe EH Size8

45637C-BRN-085
Oliver 45 Series 7" Lace-Up Composite Toe EH Size8.5

45637C-BRN-090
Oliver 45 Series 7" Lace-Up Composite Toe EH Size9

45637C-BRN-095
Oliver 45 Series 7" Lace-Up Composite Toe EH Size9.5

45637C-BRN-100
Oliver 45 Series 7" Lace-Up Composite Toe EH Size10

45637C-BRN-105
Oliver 45 Series 7" Lace-Up Composite Toe EH Size10.5

45637C-BRN-110
Oliver 45 Series 7" Lace-Up Composite Toe EH Size11

45637C-BRN-060
Oliver 45 Series 7" Lace-Up Composite Toe EH Size6

45637C-BRN-070
Oliver 45 Series 7" Lace-Up Composite Toe EH Size7

45637C-BRN-075
Oliver 45 Series 7" Lace-Up Composite Toe EH Size7.5

45637C-BRN-080
Oliver 45 Series 7" Lace-Up Composite Toe EH Size8

45637C-BRN-085
Oliver 45 Series 7" Lace-Up Composite Toe EH Size8.5

45637C-BRN-090
Oliver 45 Series 7" Lace-Up Composite Toe EH Size9

45637C-BRN-095
Oliver 45 Series 7" Lace-Up Composite Toe EH Size9.5

45637C-BRN-100
Oliver 45 Series 7" Lace-Up Composite Toe EH Size10

45637C-BRN-105
Oliver 45 Series 7" Lace-Up Composite Toe EH Size10.5

45637C-BRN-110
Oliver 45 Series 7" Lace-Up Composite Toe EH Size11