Boots
Oliver 55 Series Wheat 6" Leather Lace-Up Steel Toe SD
Oliver 55 Series Wheat 6' Leather Lace-Up Steel Toe SD
Overview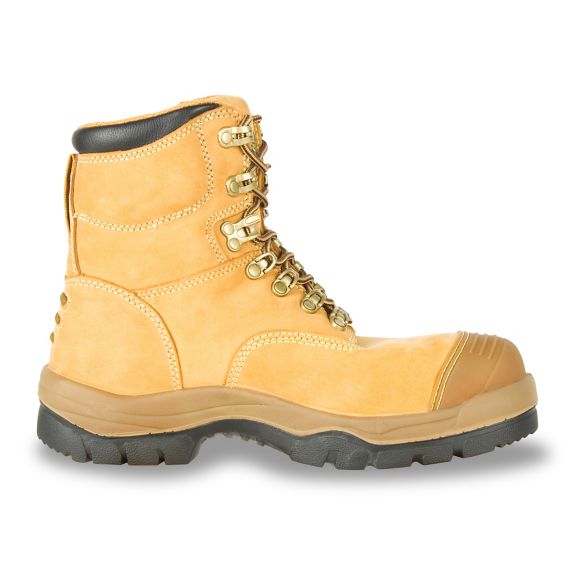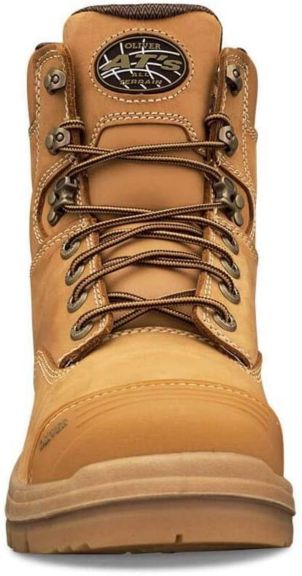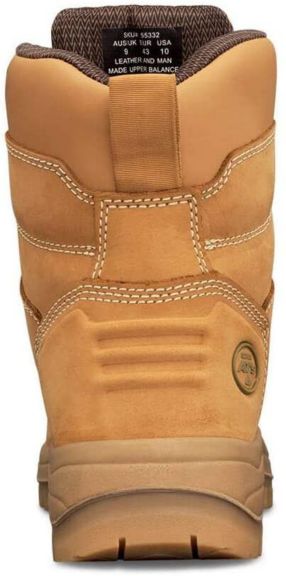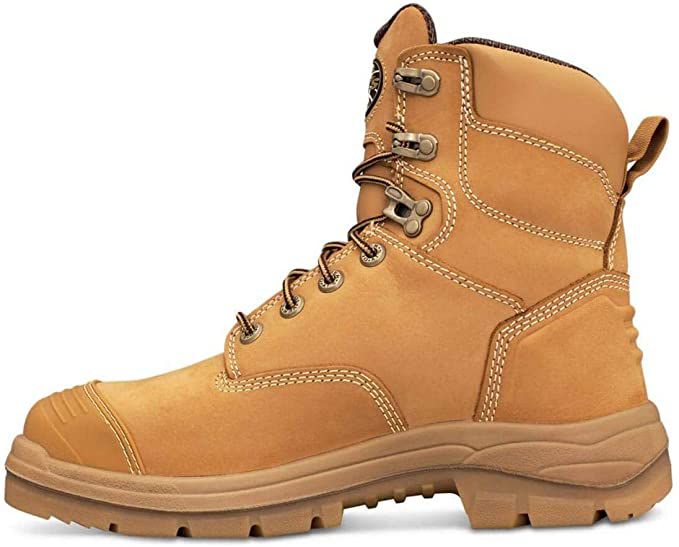 Oliver 55 Series safety footwear is constructed with liquid-resistant leather and features TECtuff toe and heel bumpers to help prevent cuts and abrasions. Boots are full lined with padded collar and tongue for wearer comfort. Wheat leather: lace-up: 6 in (150mm). Meets ASTM F2413-11 M I/75 C/75 SD.
Features & Benefits:
Wheat leather: lace-up with lace-locking devise for ease in donning: 6 inch.
NATUREform steel toe impact protection.
NANOlite and COMFORTcushion technology to help reduce leg fatigue and enhance comfort.
All-terrain soling technology combines a soft: shock-absorbing: low-density polyurethane (PU) midsole with a high-density: hard-wearing rubber outsole.
Oliver outsole design is slip-resistant to help prevent worker slips and falls and heat-resistant to temperatures up to 572° F (300° C).
Others
Overall Height
Material
Metatarsal Protection
Steel Toe Protection
Outsole Material
Upper Material
Shoe Gender
Shoe Color
Shoe Size

Men's Half 7.5 -11.5

Men's Whole 6-15
Others
Shoe Size

Men's Half 7.5 -11.5

Men's Whole 6-15
Overall Height : 6 inch|6 millimetre
Metatarsal Protection : No
Steel Toe Protection : Yes
Outsole Material : Rubber
Shoe Size : Men's Half 7.5 -11.5|Men's Whole 6-15
Brochure
Name
Description
File Size
Date
Size
HS_oliver_55232_oliver_brochure_us_final proof.pdf
application/pdf 1.35 MB
7/15/2021
1.35 MB
HS_oliver_55232_hsp_industrial_footwear_catalog.pdf
application/pdf 12.31 MB
7/15/2021
12.31 MB
HS_oliver_55232_oliver footwear catalog_2013.pdf
application/pdf 8.41 MB
7/15/2021
8.41 MB
Others
Name
Description
File Size
Date
Size
HS_oliver_55232_oliver sizing chart v2.pdf
application/pdf 39.84 KB
7/15/2021
39.84 KB
HS_oliver_55232_oliver-55232.pdf
application/pdf 170.94 KB
7/15/2021
170.94 KB
Name
Description
File Size
Date
Size
Name
Description
File Size
Date
Size