Why Enterprises Require Real-time Visibility Across the Supply Chain
Why Enterprises Require Real-time Visibility Across the Supply Chain
Across the supply chain ecosystem of manufacturers, suppliers, service providers, distribution centers, distributors, and customers, there is an ever-increasing demand for end-to-end, intelligent and real-time visibility into their orders, shipments, and inventories. This visibility provides critical data about what is happening in and outside the four walls of an organization to help control their end-to-end processes with information such as:
• Location and condition monitoring (e.g., temperature, humidity)
• Real-time tracking
• Status/condition updates
• Exception management
• ETA (estimated time of arrival) calculations
• Automatic arrival/departure
• Document management
Visibility Requirements in the Supply Chain

How are visibility requirements different across the supply chain? According to Gartner1, there is:
• Enterprise (plant, factory and warehouse) vs. multi-enterprise (including business partners) visibility
• Asset (truck, trailer and container) tracking vs. product tracking
• Shipment (load) tracking vs. product (down to the box and SKU) tracking
• Real-time tracking (for example, every 15-minute updates) vs. milestone insights
• Positioning tracking vs. conditioning tracking (for example, temperature, humidity, pressure, unauthorized opening and damage)
• Single transportation mode vs. multimode coverage
• Visibility only vs. visibility plus advanced capabilities (intelligence)
• Domestic vs. international or even global scope
• Visibility only (data visualization) vs. visibility plus advanced capabilities (predictions, intelligence, corrective action)
Providing visibility is a core part of supply chain technology that supports different supply chain functions such as transportation management, warehouse management, yard management and fleet management. At Honeywell, we are engaged daily with our global customer base of every size and vertical, helping them answer and solve visibility in the supply chain questions like:

• How can we provide customer-centric experiences in scheduled collections, in-transit visibility/predictability, and delivery?
• How can we utilize routing, planning and scheduling systems today?
• What solutions are we reviewing to reduce costs continuously? Like routing and scheduling, cross-dock operations, workflow optimization, customer service costs.

• How do we adapt to eCommerce growth to provide faster and more convenient deliveries?

• How do we improve operational coordination and delivery intelligence to increase productivity?

• How are we using or planning to use mobile technology to improve customer experience?

Honeywell Partnering with FarEye for Real-time Supply Chain Visibility

Honeywell has partnered with FarEye, an intelligent delivery management platform. Honeywell's partnership with FarEye provides a single delivery management solution powered by Honeywell mobile computers and FarEye's intelligent delivery management platform. The partnership empowers enterprises to have complete visibility of goods while in transit from the plant right through to the final destination with seamless integration with all available data sources.
This means businesses can manage, track, and monitor their delivery operations anytime, anywhere, with real-time visibility to optimize the movement of goods from the first mile to the last mile, improve operations performance in real-time, and deliver a customer-centric experience. FarEye platform optimizes logistics through:

Real-time visibility. Provide real-time visibility to all stakeholders, enabling data-driven predictive decisions and providing superior customer service for successful first-time deliveries. Capabilities include:

• Customer Branding
• Live ETA Visibility
• Personalized Recommendation
• Intelligent & Secured Communication
• Enable Customer Feedback
Driver orchestration. Leverage a broader delivery ecosystem to increase coverage, drive efficiency and fulfill variable demand. Seamlessly onboard, manage and allocate jobs to partners and crowdsource drivers. Capabilities include

• Driver registration
• Integration with On-Demand Delivery Service Providers
• Roster planning
• Rule-based intelligent allocation
• Incentive management
Intelligent carrier selection. Make better-informed carrier selection decisions to accomplish deliveries at contracted prices and make the best use of all the carrier options you have with data. Capabilities include:

• Digital contracts
• Rule-based carrier selection
• Intelligent Dispatch Plan
• Improved Capacity Utilization
• Cross Docking
Real-time customer scheduling. Empower your customers to schedule deliveries at their convenience and orchestrate deliveries based on the capacity to deliver a superior, state-of-the-art customer experience. Capabilities include:
• Flexible and self-service slot booking for deliveries & returns
• Instant order-level track and trace capabilities
• Special delivery instructions(pickups, drop offs, messaging)
• Establish secure and seamless communication Secure & seamless communication with drivers
• Digital proof of delivery and customer feedback
• Wallet integrations
• Personalized product recommendations
• Safe & compliant deliveries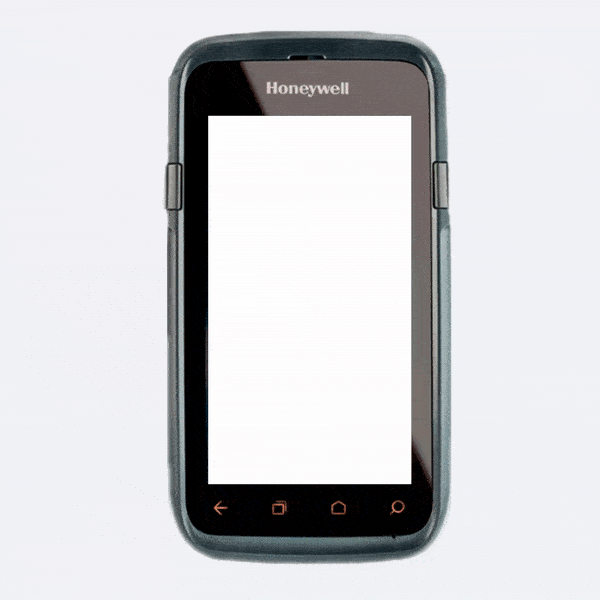 Predictive management. Enable proactive cost controls and service enhancement with event alerts and notifications to trigger action to ensure service level agreements (SLAs) are met. User customizable Workflow Engine to assign task and receiver input to drive operations and make informed decisions. Capabilities include:
· Customer definable workflows
• Exception management w/ escalations
• Predictive ETA.
• Pre-arrival notifications
• Business rules (ex. excess idling, (un)loading/ transit delay, route deviations, disconnections)
Conclusion

Honeywell's partnership with FarEye optimizes multi-step delivery processes to help businesses improve efficiency and reduce unnecessary delays that diminish profits and decrease customer satisfaction. Together, we can positively impact companies with the disruptive power of Honeywell technologies and FarEye's intelligent delivery management platform.
Contact a Honeywell Solutions Expert today! Call 1-800-934-3163.


1Source: Gartner, Market Guide for Real-Time Transportation Visibility Platforms, Bart De Muynck, et al., Published February 25, 2020.