Harnesses, Belts & Accessories
Miller H700 Full Body Harness
Poorly designed fall protection PPE makes it difficult to keep you and your work safe, compliant, and efficient.
Обзор продукта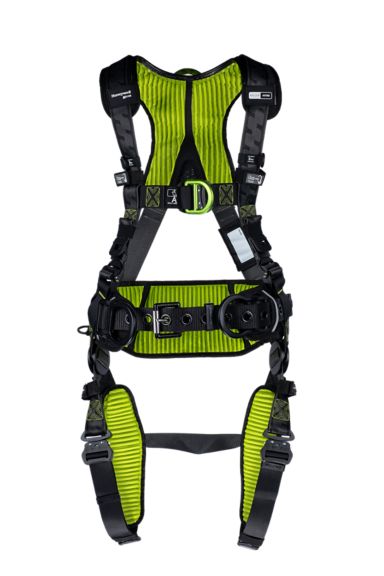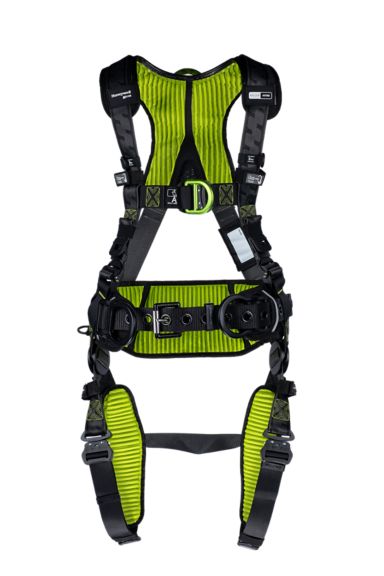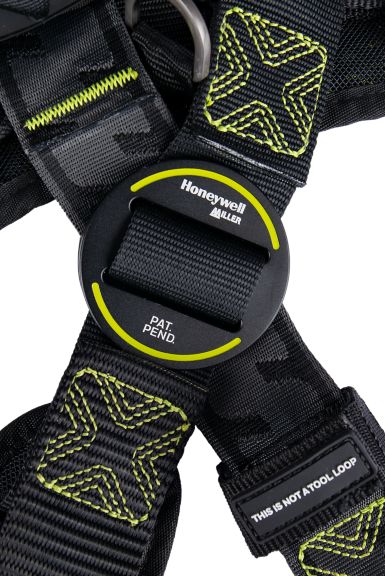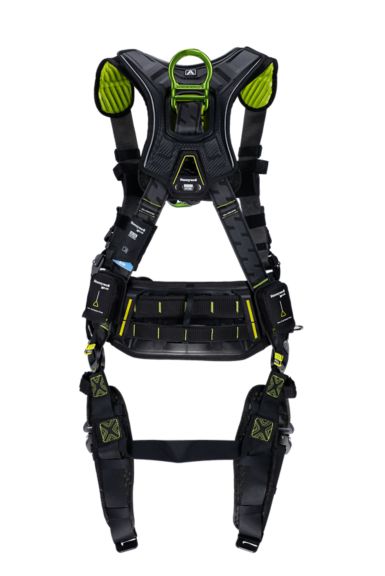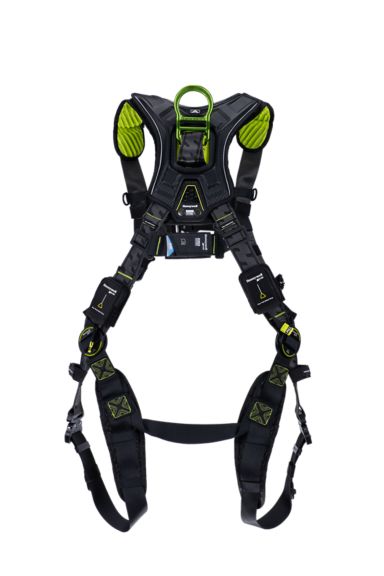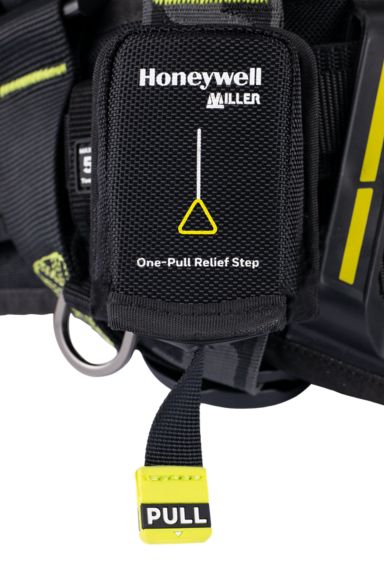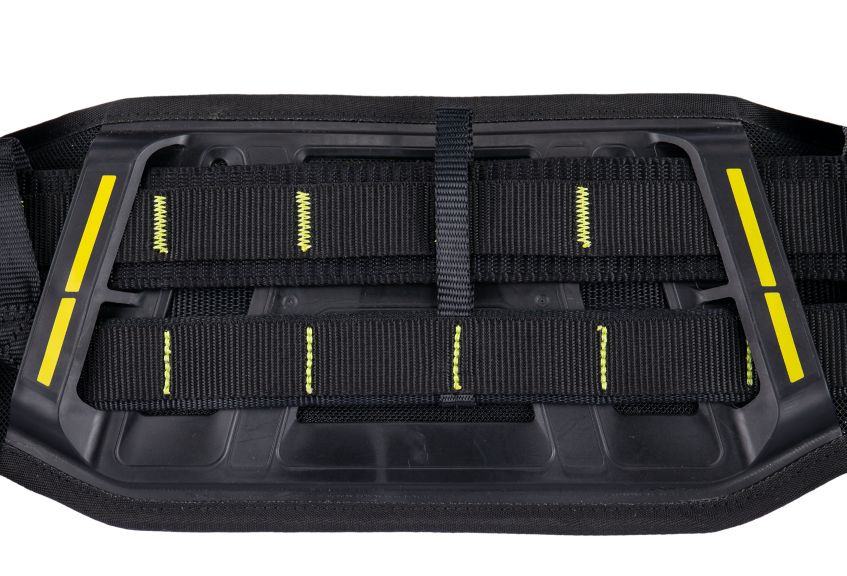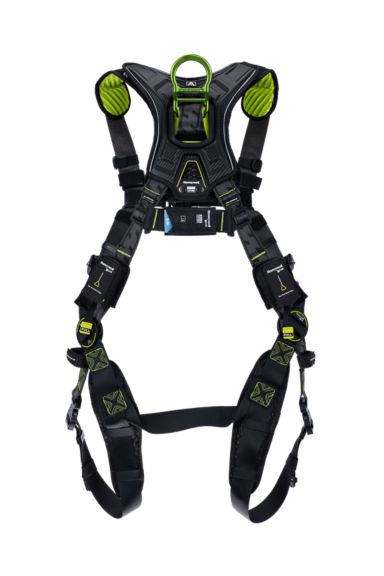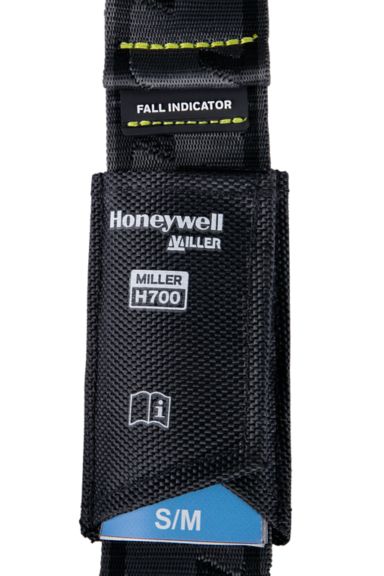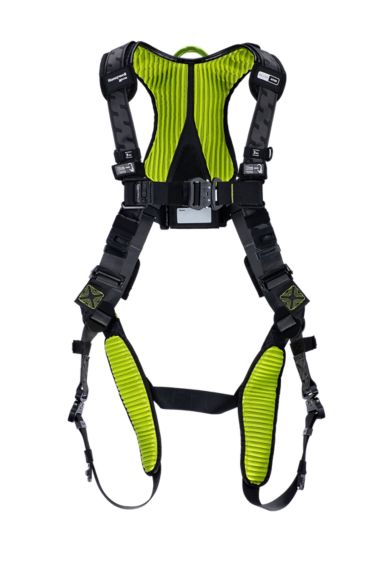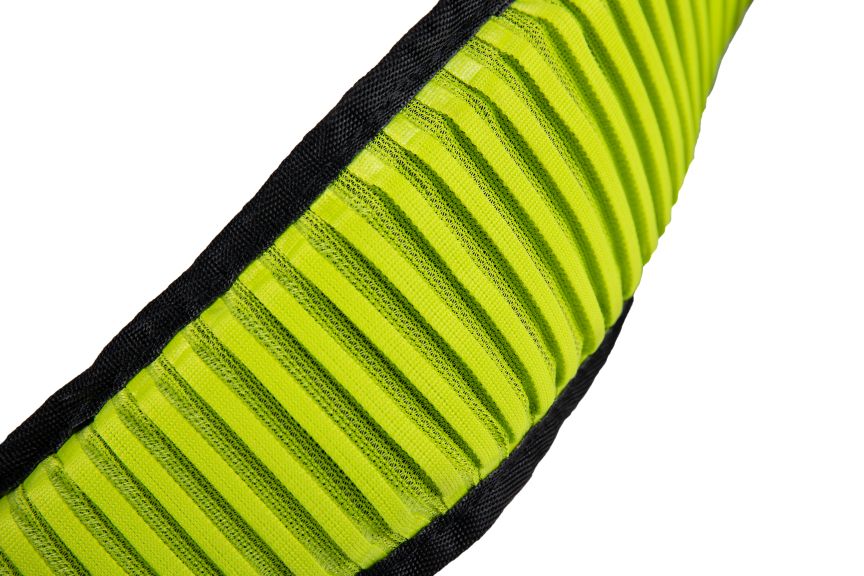 As a global leader in fall protection, our legacy informs our future. We've learned that poorly designed fall protection PPE makes it difficult to keep you and your work safe, compliant, and efficient. To address, we've developed the new Honeywell Miller® H700 Full Body Harness, utilizing ergonomic scientific findings to improve safety and comfort.
Evidence Driven Features & Benefits
Innovated to Help Protect Lives
ONE-PULL TRAUMA RELIEF STEP for suspension trauma relief
We've radically simplified what is usually a complicated 4-step process. By integrating a patented release mechanism for quick deployment of our two high-performance One-Pull Trauma Relief Steps (one for each foot), the suspended person conveniently stands up in the Miller H700 harness. The pressure being applied to the arteries and veins around the top of the legs is quickly relieved, avoiding the risk of serious injury or death. See user instructions.
Designed for Ergonomic Safety
CONFIGURABLE LEG STRAP DESIGN for customizable comfort
The new Pivot Strap Adjuster offers worker mobility and comfort, allowing workers to adjust the shape of their leg straps, depending on the action that needs to be performed (crouching, bending, crawling, etc.) It also allows for adjustment of the back webbing, for a more customized comfort fit.
MODULAR LIGHTWEIGHT ACCESSORY STRAPS (MLAS) for adjustability and convenience
MLAS allow workers to conveniently attach and move pouches around the H700 harness. They accommodate a large number of accessories. Reinforced stitching also provides safety and security for heavyweight accessories. When not in use, the webbing straps don't get tangled.
User-centric Design
PRACTICAL INTEGRATED SRL CONNECTOR
The convenient Self-Retracting Lifeline (SRL) integrated connector allows for easy attachment of personal single/twin SRLs and carbineers.
USER-FRIENDLY LANYARD KEEPERS & TOOL TETHER ANCHORS
Tool tether anchors and lanyard keepers are also positioned in several convenient locations, including front and waist.
NEW CUSTOMIZED LOGO/NAME PLATE IDENTIFICATION
Customizable with your logo, team colors, or worker name. Easily replaceable. Plus, visible harness size.
Engineered with Innovative Materials
Innovative, multi-layered padding has been designed for enhanced breathability and venting, keeping workers drier and cooler by combining airflow channel breathability, moisture dispersion technology, and 3D knitted fabric. The shoulder back padding has also been designed to protect workers from their robust twin personal SRLs. Workers can also remove the shoulder back padding for cleaning purposes.
Airflow: Ergonomic design reduces body contact around the neck, lower back – reducing chaffing and irritation, improving airflow
RET Breathability: Water vapor resistance. (RET value: 26.4)
Pressure Point distribution: The H700 waist padding offers an even pressure distribution around the waist, ensuring superior worker comfort in working position situations
Heat and sweat dispersion: Multi-layered padding addresses sweat and heat build-up, with keeping the worker cooler at all times. Because the wicking material does not absorb moisture, the padding will dry faster
Removable padding: for greater convenience and allows for easy cleaning.
Other smart and intuitive features
Water repellent, durable, and easy to clean webbing
Removable belt
Clearly identifiable fall impact indicators for hassle-free inspection
Optimized label protection with self-contained and practical Velcro®-label pouch
Visible and practical size label
Improved visible stitch pattern for easy inspection
All Aluminium metallic components
Available with Quick-Connect and Tongue buckles
All Models with Side-D rings
Models available with Front D-ring
Models available with Side-D rings
Rated to 420 lbs. (max weight capacity)
ANSI/OSHA certified
Find out more about Honeywell Miller® H500 safety harness:
Miller H700 Harness Industry Comfort (IC)
Miller H700 Harness Construction Comfort (CC)
Others
Webbing Breaking Strength
Belt Buckle Breaking Strength
Chest Strap Buckle Breaking Strength
Leg Strap Buckle Breaking Strength
Product Weight
Maximum Weight Capacity
Webbing Type
Shoulder Padding
Suspension Loops
Leg Strap Buckle Type
Harness Size

XS, S/M, UNIV, XXL, 3/4XL

Attachment Point Type
Webbing Material
Shoulder Strap Buckle Material
RFID
D-Ring Locations
Chest Strap Buckle Material
Standards

OSHA 1926.502, ANSI Z359.11 – 2021

Rescue Loops
Belt Buckle Type
Water Permeability
Belt Buckle Material
Product Family

Miller H700 Full Body Harness Comfort

Padding Material
Webbing Color
Padding Location
D-Ring Material
Leg Strap Buckle Material
Number of D-Rings
Chest Strap Buckle Type
Lanyard Rings
Harness Style
Sub-Pelvic Strap
Shoulder Strap Buckle Type
Belt Material
Belt Type
Shoulder Strap Buckle Breaking Strength
Others
Webbing Breaking Strength

Belt Buckle Breaking Strength

Chest Strap Buckle Breaking Strength

Leg Strap Buckle Breaking Strength

Harness Size

XS, S/M, UNIV, XXL, 3/4XL

Shoulder Strap Buckle Material

Chest Strap Buckle Material

Standards

OSHA 1926.502, ANSI Z359.11 – 2021

Product Family

Miller H700 Full Body Harness Comfort

Leg Strap Buckle Material

Shoulder Strap Buckle Type

Shoulder Strap Buckle Breaking Strength
Webbing Type : premium water repelent
Leg Strap Buckle Type : Tongue buckle
Harness Size : XS, S/M, UNIV, XXL, 3/4XL
Attachment Point Type : D-ring
Webbing Material : Polyester
Shoulder Strap Buckle Material : Anodized aluminum
D-Ring Locations : Back; Front; Side
Chest Strap Buckle Material : Anodized aluminum
Standards : OSHA 1926.502, ANSI Z359.11 – 2021
Belt Buckle Type : grommet
Belt Buckle Material : Brass Plating
Product Family : Miller H700 Full Body Harness Comfort
Padding Material : Polyester/Polyurethane
Webbing Color : Dark grey
Padding Location : Shoulder/back; Lumbar
D-Ring Material : Anodized aluminum
Leg Strap Buckle Material : Anodized aluminum
Chest Strap Buckle Type : Quick-Connect (QC)
Harness Style : Vest style
Shoulder Strap Buckle Type : Cam buckle
Belt Material : Polyester
Shoulder Strap Buckle Breaking Strength : 4000US Pound BRP
Webbing Breaking Strength : 5000 US pound BRP
Belt Buckle Breaking Strength : 4000 US pound BRP
Chest Strap Buckle Breaking Strength : 4000 US pound BRP
Leg Strap Buckle Breaking Strength : 4000 US pound BRP
Product Weight : 8.22 - 8.88 US pound BRP
Maximum Weight Capacity : 420 US pound BRP
Технические характеристики
Name
Description
File Size
Date
Size
Miller H700 Data Sheet
application/pdf 474.96 KB
11/3/2021
474.96 KB
Руководства и инструкции
Name
Description
File Size
Date
Size
H700 Modular Lightweight Accessory Straps (MLAS) Instructions Manual
application/pdf 424.67 KB
11/3/2021
424.67 KB
Breathability Compare Shoulder Padding HON material lab
application/pdf 146.89 KB
11/3/2021
146.89 KB
Miller H700 - User Manual
application/pdf 1.26 MB
11/3/2021
1.26 MB
Breathability Compare Waist Padding HON Material Lab
application/pdf 143.93 KB
11/3/2021
143.93 KB
H700 One-Pull Suspension Trauma Relief Steps Instructions Manual
application/pdf 414.12 KB
11/3/2021
414.12 KB
Брошюра
Name
Description
File Size
Date
Size
H700 Harness Brochure
application/pdf 5.9 MB
11/3/2021
5.9 MB
Name
Description
File Size
Date
Size
Name
Description
File Size
Date
Size
Miller H700 Data Sheet
474.96 KB
11/3/2021
H700 Modular Lightweight Accessory Straps (MLAS) Instructions Manual
424.67 KB
11/3/2021
Breathability Compare Shoulder Padding HON material lab
146.89 KB
11/3/2021
Miller H700 - User Manual
1.26 MB
11/3/2021
Breathability Compare Waist Padding HON Material Lab
143.93 KB
11/3/2021
H700 One-Pull Suspension Trauma Relief Steps Instructions Manual
414.12 KB
11/3/2021
H700 Harness Brochure
5.9 MB
11/3/2021