스위치
키 스위치
키 작동. 2, 3 또는 4포직션 스위칭. 슬라이딩 접촉부. 일체형 커넥터. 나사 단자. 환경적으로 안전
제품설명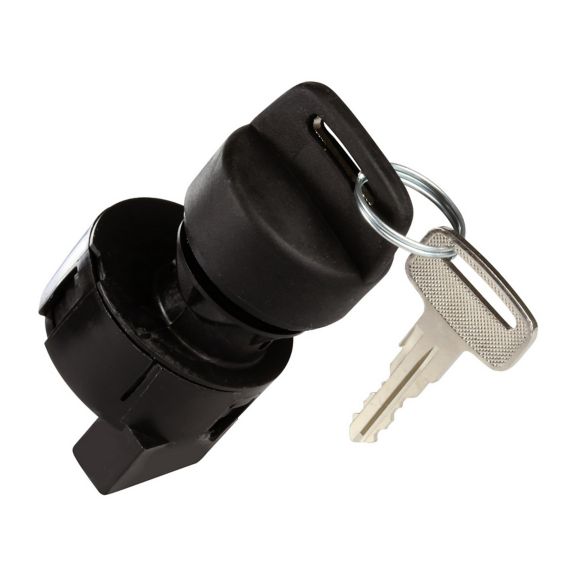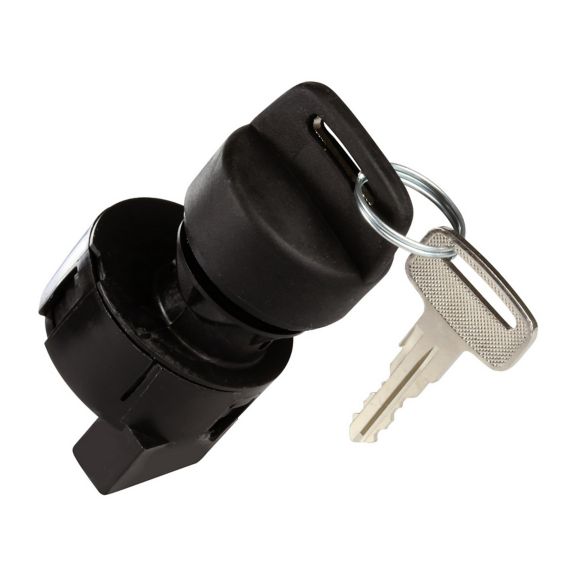 다음에 관하여 맞춤은 기본입니다.Honeywell 's key and ignition switches. Honeywell's broad range of product options make building the specific key switch for an application simple. Optional features of multiple unique key codes, momentary positions, terminal and integral connector types, UL-ratings, and various circuitry configurations are available to provide design flexibility.
또한 일관적인 브랜딩 유지를 위해 Honeywell은 맞춤 로고가 새겨진 오버몰딩 키도 제공합니다. 넓은 전기 정격 및 온도 범위와 결합된 이러한 옵션들은 모든 스위치에 표준으로 제공되어 점증하는 고객의 요구사항을 충족합니다.
이러한 견고하고 신뢰할 수 있는 스위치는 적용 분야의 신뢰도를 향상시키고 장비의 매끄러운 작동과 제어력을 활용하여 접촉 챔버에 먼지와 습기가 들어가지 않게 막아 스위치의 수명을 연장합니다. 2, 3 및 4위치 키 스위치 옵션으로 특정 적용 분야의 설계로 쉽게 통합될 수 있습니다.
혹한 환경을 견디도록 견고하고 환경적으로 안전한 설계로 제작된 Honeywell의 키 및 점화 스위치는 ATV, 스노우모빌 및 오토바이 같은 오프로드용 차량부터 농업, 건설, 산업 및 잔디와 정원 장비에 이르기까지 혹한 환경에서 볼 수 있습니다.
Others
위치

2개(꺼짐-켜짐(2 회로)), 6개 단자

2개(꺼짐-켜짐), 단자 3개

3개(꺼짐-켜짐-시작), 3개 단자

3개(껴짐-꺼짐-켜짐), 6개 단자

장착
시리즈 이름
다중 키 코드
전기 정격

12Vdc, 20A, 24Vdc, 10A, 48Vdc, 4A(저항)

패널 뒤 깊이

39,88mm[1.57인치]

43,43mm[1.71인치]

온도
주기 수명로터리
기존 키 코드에 일치
챔버 밀폐
고유한 키 코드
커넥터
직경
두께

3,18mm~6,35mm[0.15인치~0.25인치]
Others
위치

2개(꺼짐-켜짐(2 회로)), 6개 단자

2개(꺼짐-켜짐), 단자 3개

3개(꺼짐-켜짐-시작), 3개 단자

3개(껴짐-꺼짐-켜짐), 6개 단자

전기 정격

12Vdc, 20A, 24Vdc, 10A, 48Vdc, 4A(저항)

패널 뒤 깊이

39,88mm[1.57인치]

43,43mm[1.71인치]

두께

3,18mm~6,35mm[0.15인치~0.25인치]
위치 : 2개(꺼짐-켜짐(2 회로)), 6개 단자|2개(꺼짐-켜짐), 단자 3개|3개(꺼짐-켜짐-시작), 3개 단자|3개(껴짐-꺼짐-켜짐), 6개 단자
전기 정격 : 12Vdc, 20A, 24Vdc, 10A, 48Vdc, 4A(저항)
패널 뒤 깊이 : 39,88mm[1.57인치]|43,43mm[1.71인치]
온도 : -40°C~85°C] -40°F~185°F]
기존 키 코드에 일치 : 선택 사항(공장 승인 필요)
두께 : 3,18mm~6,35mm[0.15인치~0.25인치]
데이터시트
매뉴얼 및 가이드
브로슈어
어플리케이션 노트
eBook
제품 사진
Name
Description
File Size
Date
Size
Name
Description
File Size
Date
Size